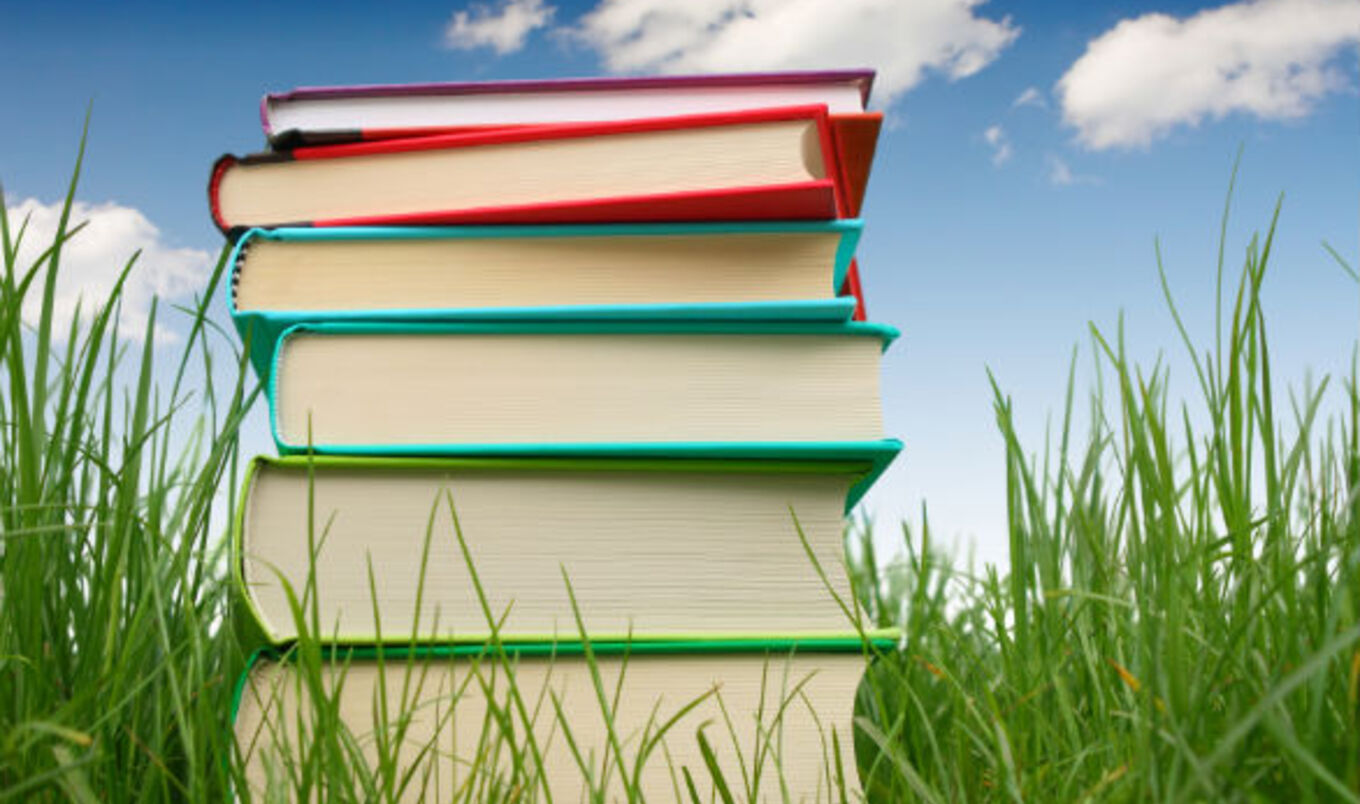 Publisher Joseph Connelly suggests five of 2011's best vegan book-cookbook hybrids.
December 25, 2011
---
Some books are cookbooks. Others have zero recipes (and calories). And then there are the hybrids, those with a slight identity crisis, not knowing exactly what they want to be when they grow up. This year saw a banner crop of this new(ish) breed, including these five that, while they didn't fit on either the 10 Best Vegan Cookbooks of 2011 or 10 Best Vegan Books of 2011, belong on a list all their own.
21-Day Weight Loss Kickstart: Boost Metabolism, Lower Cholesterol, And Dramatically Improve Your Health by Neal Barnard, MD (Grand Central Life & Style)
Looking to start 2012 off on the right foot, yet don't want to deprive yourself too too much? Pick up Barnard's latest, sink your teeth into his sensible advice, then enjoy Chef Jason Wyrick's 21-day meal plan. This duo might just be the new vegan tag-team, and will have you feeling lighter and younger in three weeks. Guaranteed.
Crazy Sexy Diet: Eat Your Veggies, Ignite Your Spark, and Live Like You Mean It by Kris Carr (Skirt!)
Then, there's the 21-day cleanse-with-recipes that Kris Carr prescribes, which, depending upon how naughty you've been since Thanksgiving, might just be what the good doctor would order (if she was a doctor). Karr is a cancer survivor, and Crazy Sexy Diet, which got 2011 off and running, is just as relevant with the new (last) Mayan calendar on the horizon.
I'm Mad As Hell, and I'm Not Going to Eat It Anymore! by Christina Pirello (Perigee Trade)
If media darling and VN Columnist Christina Pirello could cook every meal for you, she would. But she can't, so here you are: 200 pages of what not to eat (and why), followed by 120 pages of "recipes just like Mama used to make, only healthier." Pirello serves her sass and sustenance equally well, like a Sweet Almond Chocolate Milkshake … wait, that's one of the recipes.
Super Immunity: The Essential Nutrition Guide for Boosting Your Body's Defenses to Live Longer, Stronger, and Disease Free by Joel Fuhrman, MD (HarperOne)
Joel Fuhrman doesn't stop at suggesting a vegan diet or reversing Western health problems caused by cheap, empty calories. He wants you to be super healthy, to eat nutrient-dense foods, and to fly through the air like Superman, much like he does. Fuhrman's knowledge is indisputable; with Super Immunity, you get both the facts and the fats—the good kind, of course.
Thrive Foods: 200 Plant-Based Recipes for Peak Health by Brendan Brazier (Da Capo – US; Penguin – Canada)
This one is sort of like a cookbook, except, well, it's not. Ironman Brazier first sets the table with a thorough, compact analysis of where our food comes from and the effect it's having on the planet, then serves a wide-range of appetizing recipes, a blend of his own and some from his famous friends and restaurants. (This book was simultaneously published in Canada as Whole Foods to Thrive: Nutrient-Dense, Plant-Based Recipes for Peak Health).
Be sure to check out our other top trends and books of 2011!
10 Best Vegan Books of 2011
10 Best Vegan Cookbooks of 2011
2011's Top 10 Vegan Trends

JUST LAUNCHED! Get our 10 Easy Vegan Summer Meals recipe book as a FREE instant download.
JUST LAUNCHED! Get our 10 Easy Vegan Summer Meals recipe book as a FREE instant download.