News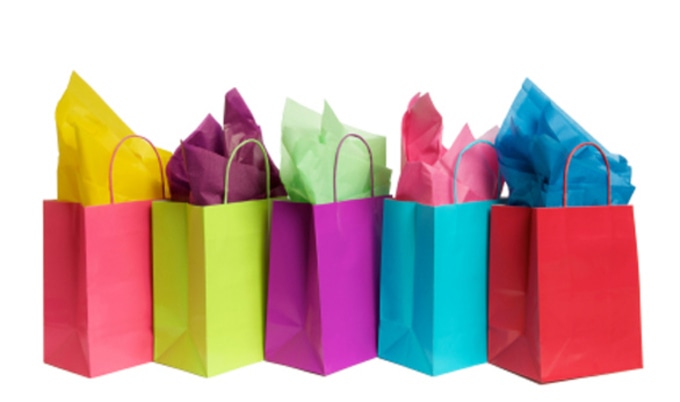 Double Your Gift With One-For-One Programs
Give a gift twice as nice by supporting companies that share the wealth through one-for-one programs.
December 13, 2011
---
Love holiday shopping but rue the consumerist guilt that comes along with it? With the wide array of one-for-one programs currently available through a variety of generous companies, you can give back while giving to friends and family. Each time you buy a product from one of these companies, a person in need receives a donation. Whether providing sturdy shoes to underprivileged children, glasses to the vision-impaired, comforters to the homeless, or even prophylactics to areas without access to health services, these products will create two smiles thousands of miles apart.
A Mile In My Shoes
One of the best-known one-for-one programs is TOMS—the company that brought the charitable movement to the mainstream. TOMS has provided more than one million pairs of shoes to children around the world through the sales of their popular slip-ons, which come in more than 20 vegan styles. And they're not the only footwear that betters the planet. For each pair of its sandals that are sold, Freewaters provides one person in need with access to clean drinking water for an entire year, and most of their styles are cruelty-free. Hybrid company-nonprofit Roma gives back by combining business with charity—the footwear brand sells high-quality, natural rubber-and-cotton rain boots in the US, but also has a nonprofit sector called Roma for All that provides impoverished children in cold, wet climates with their own pair of the protective kicks. Keeping a cute kid safe from hypothermia and pneumonia? Sounds like a way better gift than a tie or a toaster.
Sight for More Eyes
For those of us without the luxury of 20/20, being able to see clearly requires a trip to the optometrist, a prescription, and a pricey pair of specs or contacts. The World Health Organization estimates that 285 million people worldwide are visually impaired, and experience greater difficulty learning and working because of their compromised eyesight. Several one-for-one programs work to provide glasses to areas and populations where they are unavailable. Vintage-inspired eyewear brand Warby Parker has distributed more than 85,000 pairs of glasses to people in more than 36 countries through social enterprises, eye clinics, and nonprofits. According to the company, glasses have the ability to increase one's income by 20 percent, giving people who would otherwise be out of work the ability to see clearly and contribute to society. TOMS has also started a one-for-one eyewear intitiative, with the purchase of one pair of TOMS sunglasses providing medical treatment, prescription glasses, or optical surgery for someone in need. Styles are available for both ladies and gentlemen, and currently, donations are provided to Nepal, Cambodia, and Tibet, focusing on women (who comprise two-thirds of the world's blind). Portland-based glasses company 141 is named for its mission—one pair of glasses for you means one pair of prescription glasses for a disadvantaged person elsewhere. Oh, and did we mention that their glasses—which come in styles like the Clark Kent-esque "Belmont" and faux-tortoiseshell "Flanders"—are super chic?

Activist Accessories
Got a minute to save the planet? Next time you need to check the time, consider doing it on a WeWOOD watch, made from all-natural, eco-friendly, non-toxic materials—and sans leather wristband. For every watch purchased, the company plants a tree through nonprofit conservation organization American Forests, which has a goal of planting 100 million trees by 2020. Or, give someone the pack off your back, almost literally—Ark Collective provides a backpack to one of the 14 million students living below the poverty line for each bag sold. Better yet, the bags are both practical and sustainable, with a durable natural canvas body, padded straps, a laptop sleeve, and extra pockets. Wondering what you should keep in your conscientious carrier? How about a few of Sir Richard's Condoms, which are not only vegan, but also philanthropic—for every condom purchased, another is donated to a developing country, helping to ensure safe sex one duo at a time. They recently unveiled a new monthly subscription service so that customers can get busy without having to make an untimely last-minute trip to the store. And while you're thinking between the sheets, consider buying a down alternative comforter from The Company Store, which donates a comforter to a homeless child every time one is sold. With more than 1.5 million children in the US impacted by homelessness, there's no better time than the holidays to consider those who don't have a cozy fireplace to nestle by.
Forget the department-store frenzy this year and consider giving a gift that gives back to someone in need. One-for-one programs mean that two happy recipients will experience the holiday spirit for the price of one present, and the warm fuzzies you'll get are completely free.
Want more of today's best plant-based news, recipes, and lifestyle?
Get our award-winning magazine!
Subscribe