News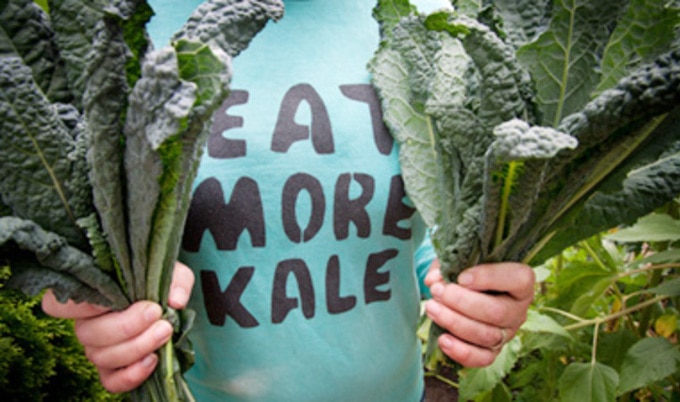 Eat More Kale vs. Chick-Fil-A
Chick-Fil-A has filed a lawsuit against an artist who uses the slogan "Eat More Kale," claiming copyright infringement.
December 7, 2011
---
Chick-Fil-A, the second-largest chicken restaurant chain in the country, is suing artist Bo Muller-Moore for attempting to copyright his t-shirts emblazoned with the phrase "Eat More Kale," under the claim that he is infringing on the company's slogan "Eat Mor Chikin." A Chick-Fil-A lawyer argues in a public letter that Muller-Moore's pro-kale catchphrase "is likely to cause confusion of the public and dilutes the distinctiveness of Chick-fil-A's intellectual property and diminishes its value." However, the state of Vermont has expressed its support of the artist, with Governor Peter Shumlin pledging to help Muller-Moore defend his business, which the state believes exemplifies the state's "agricultural renaissance" and strong support of locally grown food initiatives. Sales of the t-shirts have skyrocketed as Muller-Moore's story has gained mainstream publicity.
Want more of today's best plant-based news, recipes, and lifestyle?
Get our award-winning magazine!
Subscribe