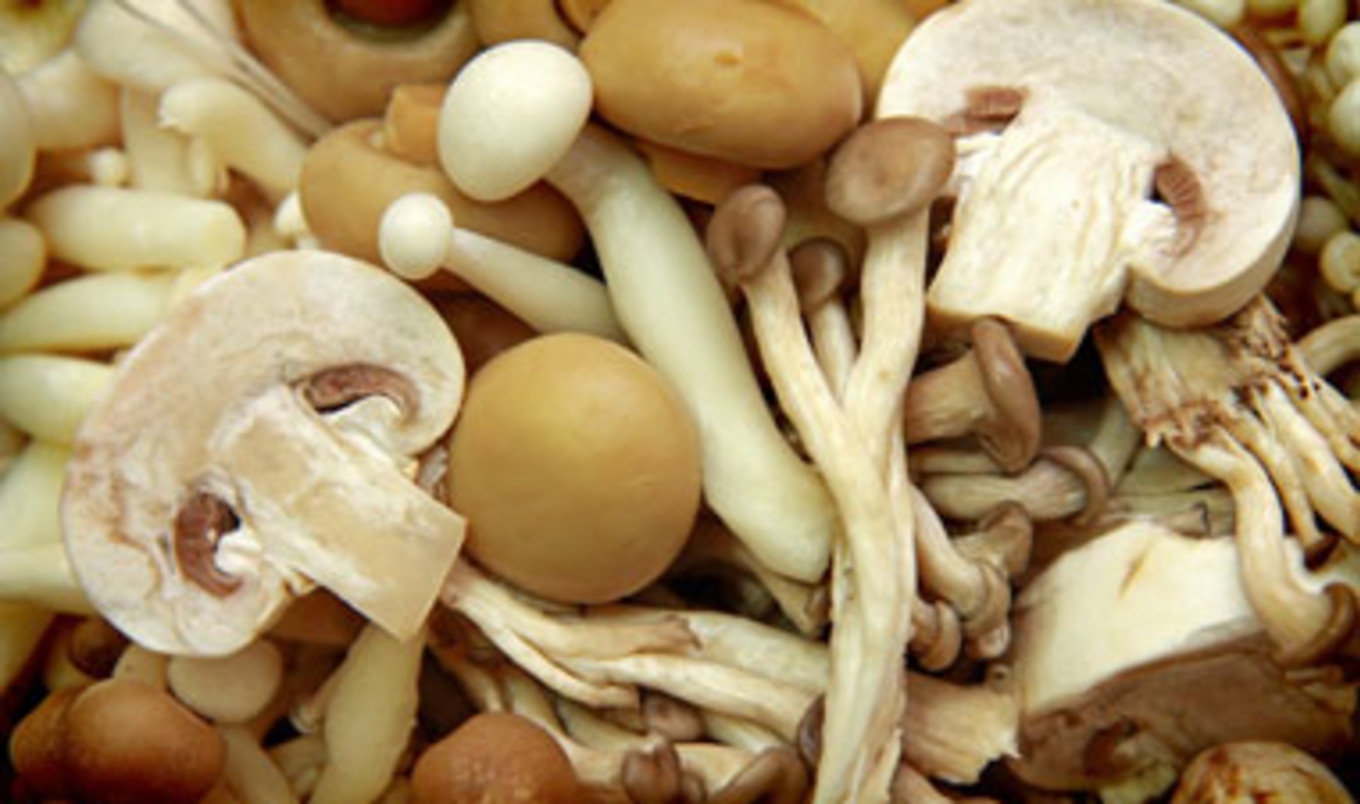 Spruce your 'shrooms with dark beer or whiskey and truffle oil for a holly jolly hors d'oeuvre.
December 1, 2011
 White truffle oil adds decadence to these easy-to-prepare but gourmet snacks.
Makes 20 servings
What you need:
1 tablespoon canola oil
20 medium-sized white mushrooms
Salt and white pepper
2 tablespoons extra-virgin olive oil
1 medium onion, finely chopped
1-1/2 cups cooked white rice, at room temperature
2 tablespoons dark beer or Maker's Mark bourbon
2 teaspoons white truffle oil
What you do:
1. Preheat oven to 400 degrees. Lightly grease a shallow baking pan with oil.
2. Pull stems from mushroom caps. Finely chop stems and set aside. Sprinkle mushroom caps with salt and pepper, and place, rounded side up, in prepared baking pan. Bake until mushrooms are tender, about 10 minutes. Remove from oven.
3. In a large skillet over medium-high heat, heat olive oil for 1 to 2 minutes. Add chopped mushroom stems and sauté, stirring, until golden, about 4 minutes. Add onion, salt, and white pepper to taste, and sauté, stirring occasionally, until onion is golden, about 5 minutes.
4. Stir mushroom mixture into cooked rice and add beer or bourbon and truffle oil. Season rice mixture with salt and white pepper to taste.
5. Turn mushrooms over and spoon rice filling into the mushroom caps, pressing gently. Save any leftover filling to use as a spread.
6. Bake mushrooms until tender, about 20 minutes. Remove from oven and let cool for 5 minutes, then arrange on a holiday platter and serve warm.