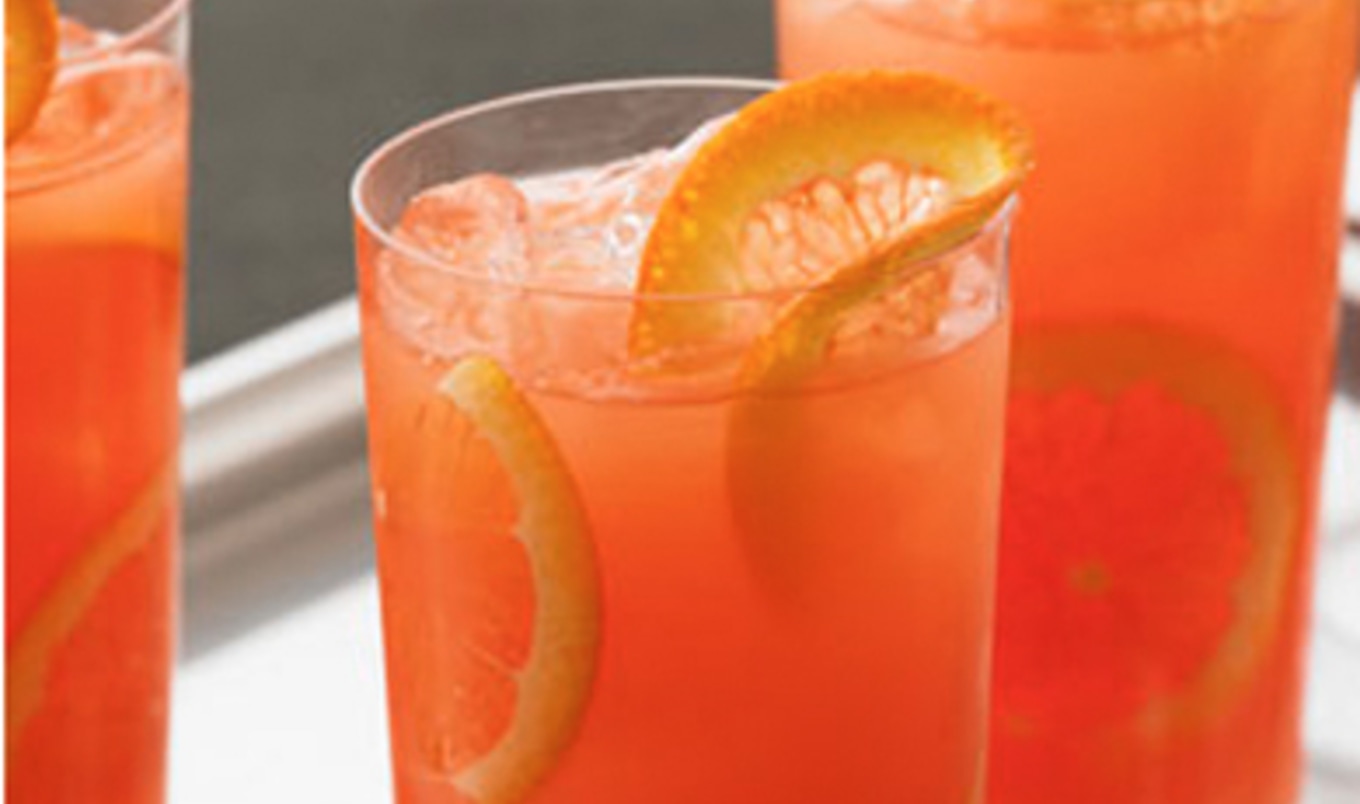 Five different kinds of booze make this cheery punch as mischievous as the holiday elves it's named after.
December 1, 2011
The recipe for this exceptional elixir can easily be doubled or tripled to serve soirées of all sizes.
Makes 8 servings
What you need:
1/2 cup rum
1/2 cup vodka
1/2 cup amaretto
1/2 cup gin
3 cups beer (lager of choice)
2 cups ginger ale
1 cup orange juice
1 cup pineapple juice
Roughly crushed ice, for serving
Orange, pineapple, and/or strawberry slices, for garnish
What you do:
In a large pitcher, combine all ingredients except ice and fruit slices.
Stir well and pour into 8 tumblers. Garnish each glass as desired with the orange, pineapple, and strawberry slices, or serve from a punch bowl with ice and floating fruit slices.
Photo: monstersandcritics.com