News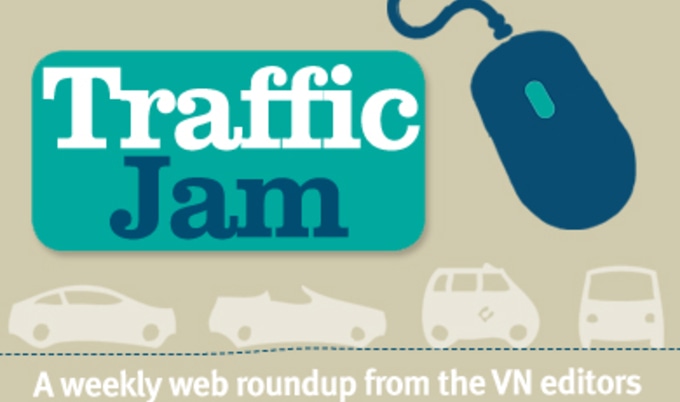 Traffic Jam: The Week Ending December 2
This week, the VN editors give you the best of the internet—four links (and one tweet!) at a time.
December 1, 2011
---
1. Chik-fil-A is suing artist Bo Muller-Moore—who creates "Eat More Kale" T-shirts—saying the phrase is too similar to "Eat Mor Chikin." We'll just leave it at that.
2. Warning: You. Will. Cry. A video from Animal Rescue Media Education shows rescued male beagles (a few of the 72 saved) seeing sunlight and stepping outside of cages for the first time in their lives. As in, ever.
3. "Investment in Renewables Trumps Fossil Fuels for First Time Ever." And there is much rejoicing.
4. Vegan chocolate-covered soft-pretzel doughnuts! Beautiful photography! We can't handle it!
5. And for our Tweet of the Week, the genius Robin Robertson gets our hearts racing and our stomachs rumbling for her next book: "Excited, thrilled, relieved, and happy to turn in my slow cooker manuscript today. Now, how to celebrate?"—@GlobalVegan
Want more of today's best plant-based news, recipes, and lifestyle?
Get our award-winning magazine!
Subscribe