News
Traffic Jam: The Week Ending December 23
This week, the VN editors give you the best of the internet—four links (and one tweet!) at a time.
December 25, 2011
---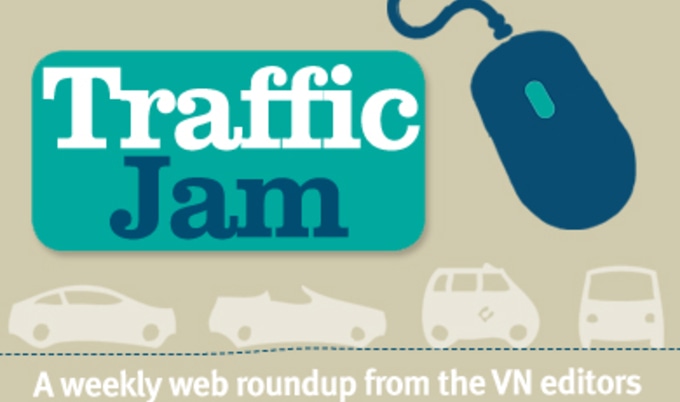 1. This week, Farm Sanctuary welcomed a goat and her baby. This photo of the pair might be the cutest thing we've seen all week. And we've also seen this.
2. We hold these truths to be self-evident, that New York magazine is the best, especially when its website offers us a recipe for vegan jelly doughnuts.
3. VN Columnist Julieanna Hever's guest appearance on Judy Greer's Reluctantly Healthy is almost as awesome as Judy Greer's role on Archer. Almost.
4. Continuing with our candy-cane-recipe love, our morning coffee is just begging for some Candy Cane Marbled Biscotti. OK fine, it's really us begging. We won't blame the coffee.
5. And for our Tweet of the Week, it's time to occupy Time: "Time Magazine names 'The Protestor' as Person of the Year. If you disagree, congratulations, you just won Person of the Year!"—@WadetoBlack