News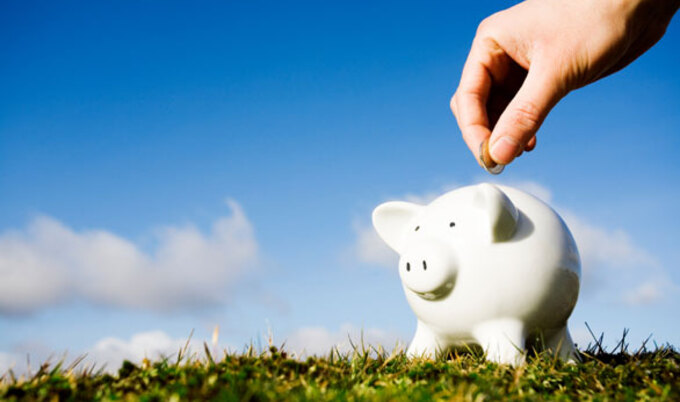 Vegan Kickstarter Success Stories
Get inspired by four amazing Kickstarter achievements, from a dream road trip to a hot vegan restaurant.
December 11, 2011
---
Given the current state of the economy, funding a major project may seem like an insurmountable quest, no matter how amazing your business, book, film, or other idea may be. Fortunately, grassroots-fundraising site Kickstarter has made it easier than ever to rally financial support and build a fanbase, and the rules are simple—perfect a great idea, join the fundraising site, and set a funding goal for what it takes to turn your dream into a reality. Voilà! The only catch is that Kickstarter projects must reach the entirety of their funding goals in order to receive any of the pledged donations. This all-or-nothing tactic hasn't scared inventive people away, though—the fundraising site has helped more than 15,000 projects take off. This year, we've watched an array of vegan foods, businesses, media, and other ventures fund their way to success. Check out how these cruelty-free Kickstarter success stories came to be and what we can expect to see from them in 2012.
Vegucated
When filmmaker Marisa Miller Wolfson finished shooting her documentary Vegucated, she knew the story of the film's three meat- and cheese-loving subjects journey to a vegan diet could inspire many other omnivores to follow suit. The only problem was the associated expense of reaching a broad audience. So, Wolfson applied to film festivals, developed a marketing plan, worked out the logistics of a distribution budget, and decided to seek funding via Kickstarter. Her ambitious $20,000 goal was no match for her dedicated fanbase, though—the Vegucated Kickstarter received more than double its request, totaling upwards of $40,000. Marisa has since taken her film on tour across the US and brought home the honor of Best Documentary Feature from the Toronto Independent Film Festival, but she's not stopping in 2011—next year, she will launch her community screenings campaign, where individuals can host local community screenings and discussions of Vegucated.

Vegan Road Trip
Blogger Kristin Lajeunesse dreams big—in honor of the five-year anniversary of her conversion to veganism, she decided to take a year-long road trip to visit every vegan restaurant in America. Keeping costs as low as possible by planning to sleep in her car and work while traveling, she developed a modest budget of $10,000 for her epic road trip. Lajeunesse initially planned to self-fund the venture, but after reevaluating her expenses, she turned to her readers, friends, and family for capital suggestions. Many recommended Kickstarter, but she was skeptical of reaching her funding goal. Lajeunesse made it clear that her trip was not going to be a vacation—she was going to work hard to develop an all-inclusive guide to vegan restaurants in the US—but would Kickstarter donors believe in her to get the job done? She bravely decided to go for it and requested funding on the site. Donors responded by not only helping her reach the funding goal, but exceeding it by nearly $3,000. She has since hit the road and is currently working her way down the East Coast. For 2012, check her blog Will Travel for Vegan Food for the latest updates and inside scoops on the nation's best restaurants.
Pop-Up Vegan Restaurant
New York City experienced its first plant-based pop-up restaurant for three exclusive days in June, thanks to Chef Ayinde Howell. But he's not the only one who deserves gratitude from diners—in May, more than 160 generous people helped Howell reach his $17,000 funding goal, which he used to secure a $10,000 rental space and finance other logistical expenses. More than 500 people ate at WildFlower during its only weekend open, and Howell wowed the masses with menu items like Vegan Mac 'n' Yease, "Chicken" and Waffles, Cherry Cobbler-Topped Biscuits, and Poblano Scramble Tofu. When asked what advice he could offer other potential restaurant entrepreneurs, Howell replied, "First, you need nerves of steel. Next, have a unique idea and be aware of your audience. Above all else, have the right intention behind what you're doing." He tells VegNews that he'd like to take WildFlower to Toronto, Los Angeles, and London in the future.
Indie Magazine
The creators of Chickpea magazine, Cara Livermore and Bob Lawton, impressed readers with the first issue of the digital publication's sophisticated design, vibrant photographs, and deeply personal stories so much that launching a Kickstarter campaign for a print edition was almost a no-brainer. Readers gushed to Livermore that the magazine was "top-notch" and she had already received writing, photography, and recipe submissions for a future issue. The pair set a goal of $1,000 in October and found themselves completely funded in just three days. By the time the October 13 fundraising deadline passed, they had received more than $8,500 in donations from 222 backers. The printed version sold out in early December, but readers can expect to see issue two on January 1, 2012.
Do you have a great Kickstarter project idea? These successful fundraisers prove that Kickstarter can help raise capital and awareness for amazing vegan projects, no matter the size of the proposal or budget. There's no better time than the start of the new year to launch your idea!

Please support independent vegan media and get the very best in news, recipes, travel, beauty, products, and more.
Subscribe now to the world's #1 plant-based magazine!
Subscribe