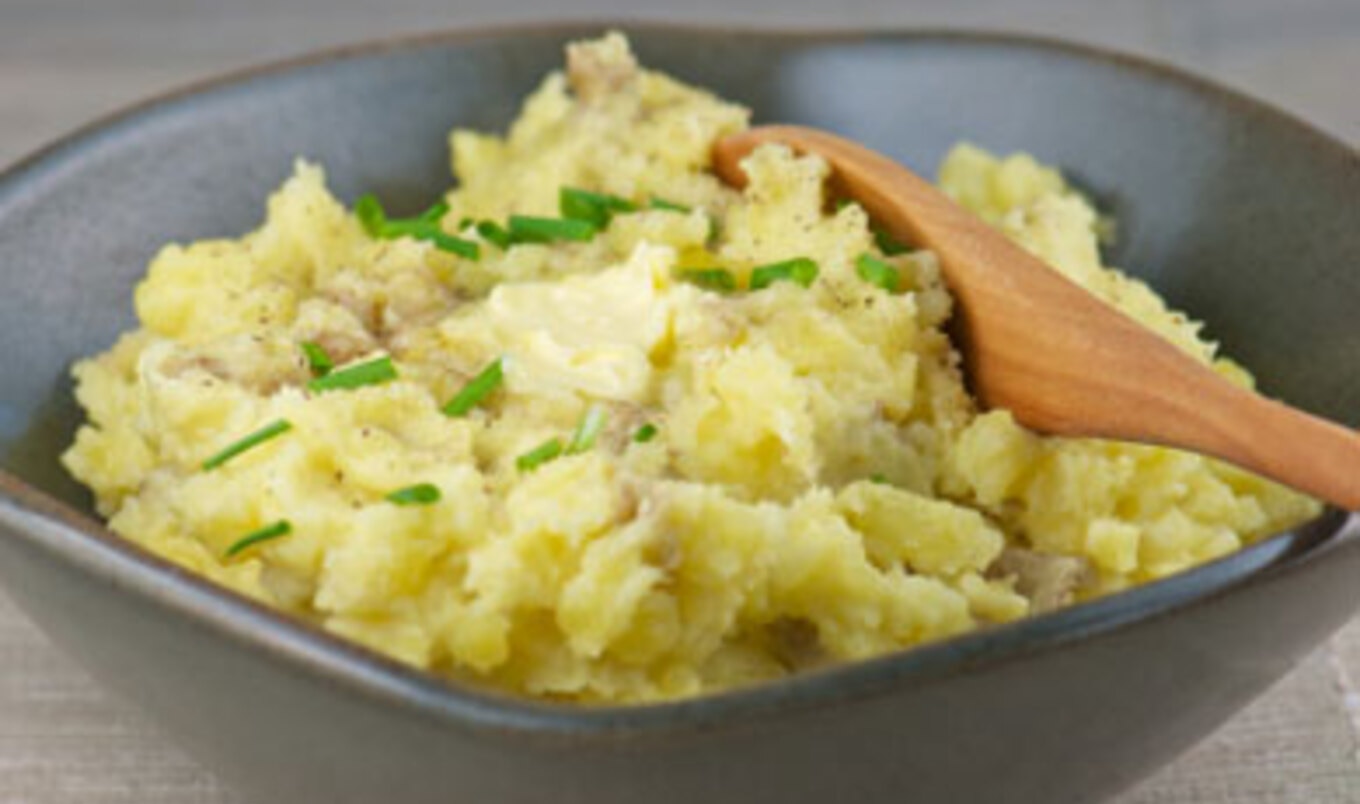 Spruce up your weeknight supper with this flavorful meal!
March 28, 2011
A stellar seasoning blend makes seitan, au jus, and chipotle mashed potatoes more interesting and delicious than any other meat-and-potatoes dish. It's like your childhood Sunday dinner, but so much better.
What You Need for the Au Jus:
4 cups hot water
2 tablespoons powdered soup stock
1/2 cup tamari
1-1/4 teaspoon onion powder
1 teaspoon garlic powder
1/8 teaspoon black pepper
2-3/4 cups red wine (good quality)
1/4 cup toasted sesame oil
3/4 teaspoon liquid smoke
What You Do for the Au Jus:
Whisk together hot water and powdered soup stock until well blended. Whisk in tamari, onion powder, garlic powder, black pepper, red wine, toasted sesame oil and liquid smoke. Set aside.
What You Need for the Chipotle Mashed Potatoes:
2 dried and seeded Chipotle chilies
2 cups purified water
8 organic red potatoes, peeled or unpeeled
1 cup sliced onions
1 tablespoon chopped garlic
safflower oil
sea salt for seasoning
paprika for seasoning
What You Do for the Chipotle Mashed Potatoes:
Steam red potatoes and set aside. Bring to a boil the water and Chipotle chilies and reduce until water is almost gone; remove chilies. Sauté onions and garlic and then purée in food processor with remaining Chipotle liquid. In a large bowl, blend steamed potatoes, onion and garlic purée, safflower oil, salt and a touch of paprika.
What You Need for the Seitan:
5 ounces thinly sliced seitan
1/2 cup sliced white onions
What You Do for the Seitan:
To make the Grilled Seitan, place sliced seitan pieces on a searing hot grill along with onions. Ladle Au Jus sauce on top as they brown on each side. To serve, place seitan on platter and top with grilled onions. Serve with Chipotle Mashed Potatoes, an organic green salad, a whole grain dinner roll, and a side of Au Jus Sauce.
Click here for more delicious recipes:
Veggie Cutlets
Country Fried Seitan
Magical Meatball Burgers