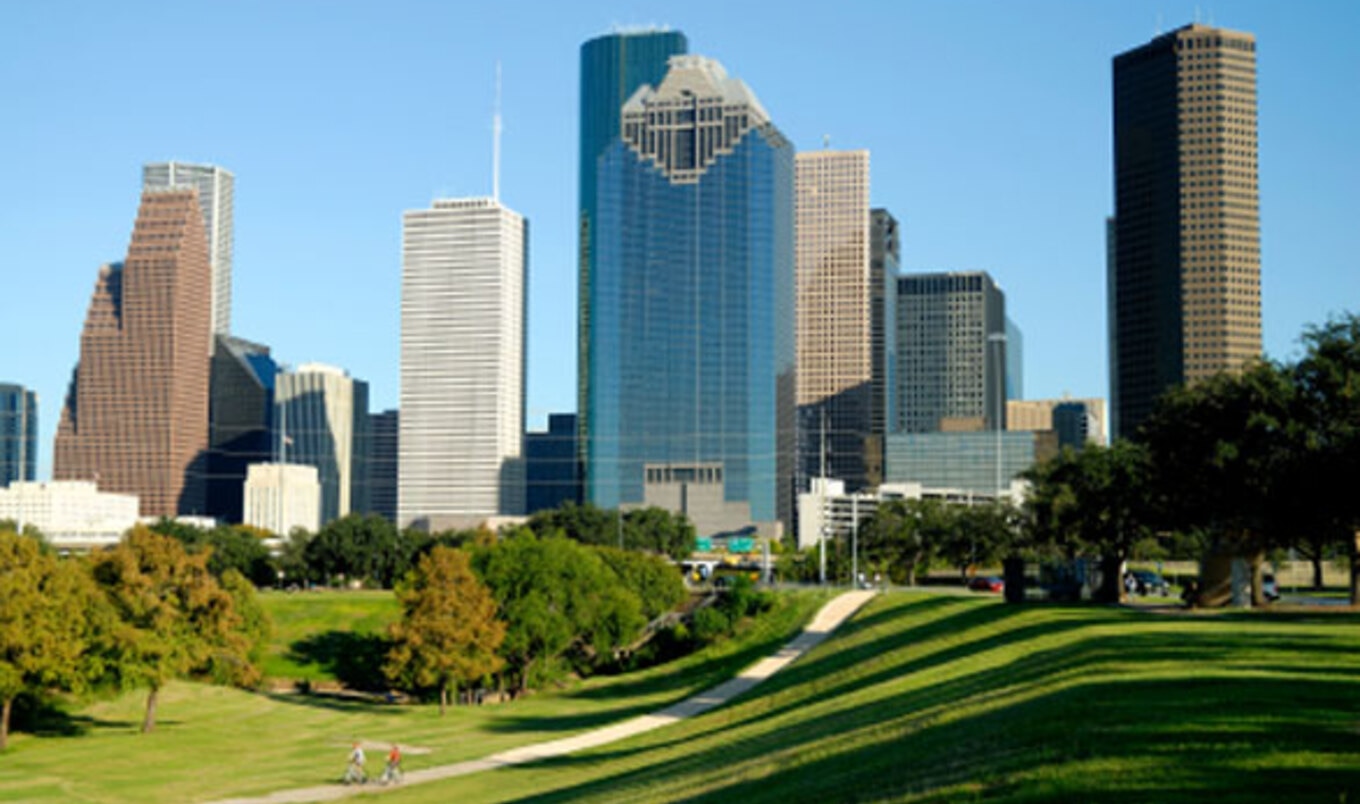 Museums, boutiques, and out-of-this-world restaurant experiences await in the Bayou City.
March 20, 2011
---
Deep in the heart of Texas lies Houston, one of the country's biggest cities and a Mecca for Texas culture. Once thought of as nothing more than a place where oil deals are made, Houston now provides more than just cowboy boots and humid summers. From art museums to offbeat boutiques, Houston has plenty to offer the intrepid vegan traveler.
Arts and Crafts
Head to the city's aptly named Museum District, nestled next to the beautiful Rice University campus and Hermann Park to visit a veritable hub of art. In The Museum of Fine Art, Houston you will find pieces from Damien Hirst to Georgia O'Keeffe in the permanent collection, and everything from Impressionists to 19th century decorative arts in its exhibitions. Next, turn the corner onto Montrose Street to the Contemporary Arts Museum, where you'll be amazed at exhibitions full of light and sound, as well as action-packed photography. If you're a connoisseur of crafts, the Houston Center for Contemporary Craft on Main Street will amaze with tours, workshops, and galleries hosting unique and breathtaking pieces. But perhaps the best museum in the Bayou City is found outside the Museum District. The Menil Collection, hidden in the middle of a residential neighborhood, is an airy space that hosts unique, ever-changing exhibitions from contemporary to neoclassical, guaranteeing a memorable, one-of-a-kind experience.
Shopaholics Welcome
Houston is a dream come true for shoppers. The city is home to the Galleria—a massive complex that features everything from high-end stores like Dior and Tiffany's to mainstays like Macy's and Gap. If you prefer to purchase wares off the beaten path, look no further than two Houston neighborhoods. Montrose is home to lots; check out Westheimer Road where you can visit Mint Boutique for unique au courant finds and The Guild Shop for vintage and consignment pieces. The Heights also has plenty of one-of-a-kind stops along W 19th Street and Studewood Street. Get some new spices for your kitchen at Penzey's Spices, and head into Hello Lucky, Jubilee, Oolala, and Retropolis for clothes, home décor, and more.
To the Moon
For those visitors looking for a little adventure, Houston can take you places you've never been—including outer space! Space Center Houston, part of NASA's Johnson Space Center, features exhibits that show you what it feels like in microgravity, and tours of the Johnson Space Center where you can see the current Mission Control Center. After you've seen rockets and moon rocks, head on over to the Zero-G Diner to fuel up.
Nosh and Sip
When you're all tuckered out from art museums, shopping, and space travel, head on over to one of Houston's many delicious restaurants. For a quick bite, stop by Pat Greer's Vegan Kitchen on W Clay Street for Sloppy Moes and a slice of raw pecan pie sweetened with dates and agave, or Quan Yin, a vegan Vietnamese restaurant on Bellaire Boulevard, for spring rolls, salt-toasted tofu, and delicious faux chicken fried steak. For an upscale meal, head to Haven on Algerian Way, a restaurant committed to using only local, seasonal ingredients. While not fully veg, the menu boasts vegan-friendly fare such as peanut-crusted tofu with coconut curry. And the cocktail menu is divine: a glass of tequila with elderflower and hibiscus agave syrup is just one concoction. For a glass of chardonnay, head to French Country Wines on Bartlett Street for a free wine tasting. This small gem, run by husband-and-wife duo Phyllis and Tim Smith, features French reds and whites that the couple handpicks from the vineyards.
From fine art to French fries, Houston has plenty for the casual, curious, and cosmopolitan alike.