News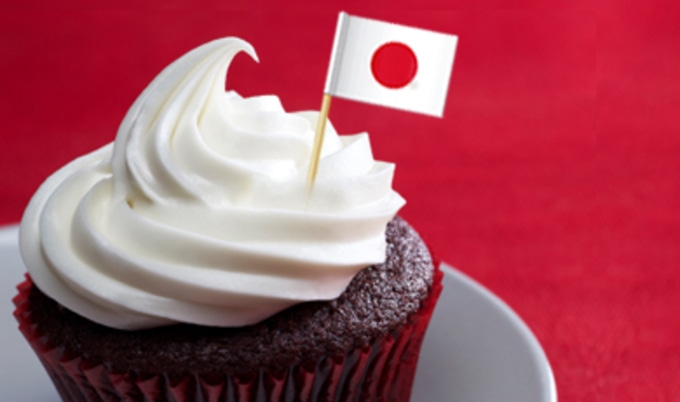 Vegans Support Japan
Vegan communities and companies helping the victims of the earthquake and tsunami in Japan.
March 29, 2011
---
Japan's devastating earthquake and tsunami has entrenched a country in fear and mourning. As the global community continues to rally its support, vegans in the United States have heard the call and are doing their part to help those in need. Here are a few of the many vegan businesses, organizations, and individuals who are helping with relief efforts.
Charitable Restaurants
Vegan diners, bakeries, and fine dining restaurants across the country are showing support for Japan. Shojin, an organic and all-natural vegan restaurant in Los Angeles, Calif., is offering a tote bag featuring a flower and the words "Pray for Japan," the proceeds of which go to relief efforts. In addition, all proceeds from the sale of Shojin's rosemary cookies will go to help victims. In Chicago, The Chicago Diner has partnered with Chicago Soydairy and Upton's Naturals to donate $1 to Direct Relief International and AmeriCares through April 15th for each vegan burger, shake, and cookbook sold. Vegan restaurants across the country, from Millennium and Loving Hut in San Francisco to V-Spot Restaurant in New York City, have also held fundraisers to raise money for Japan.
Bake-Sale Benefits
It's no secret that vegans love to bake, and it's even better when the cookies and cupcakes can help the victims of March 11's tragic events. Veganbakesale.org makes it easy to find a bake sale near you that is donating to relief efforts. While Las Vegas, Atlanta, Honolulu, and others have already sold pies and pastries for the cause, compassionate vegans from Vancouver, British Columbia to Omaha, Neb., are getting their ovens preheated in order to help those affected by the disaster.
Vegan Esty Helps Out
Several shops on Vegan Etsy have announced specials on their wares in response to the disaster in Japan. Now through March 30, AlethaFaye is donating 50 percent of sales of select items to a coalition of no-kill organizations in Japan. Vegan craft-maker Kommoner is holding an auction for the cause, Panda with Cookie is donating 50 percent of sales from her plush monsters, and Oh, Danger is also selling postcards to help animals.
Give and Take
Vegan companies making everything from lotions to faux-leather handbags are helping Japan. Mod.Skin Labs, a 100-percent vegan skin-care company, is giving 10 percent of all online orders to the American Red Cross' efforts in the country. In addition, Pawesome, a website for animal-obsessed people, is donating proceeds of all store sales during the month of March to animal-welfare organizations in Japan. Melie Bianco, a vegan handbag company, is helping out too: 10 percent of the sales from some of its bestselling handbags will go to the American Red Cross.
These shops, stores, and sales represent just a few of the many compassionate vegans who are helping out the people and animals who were affected by the devastating earthquake and tsunami in Japan. If you know of any upcoming events or sales, please let us know on Facebook or in the comments below!
Please support independent vegan media and get the very best in news, recipes, travel, beauty, products, and more.
Subscribe now to the world's #1 plant-based magazine!
Subscribe