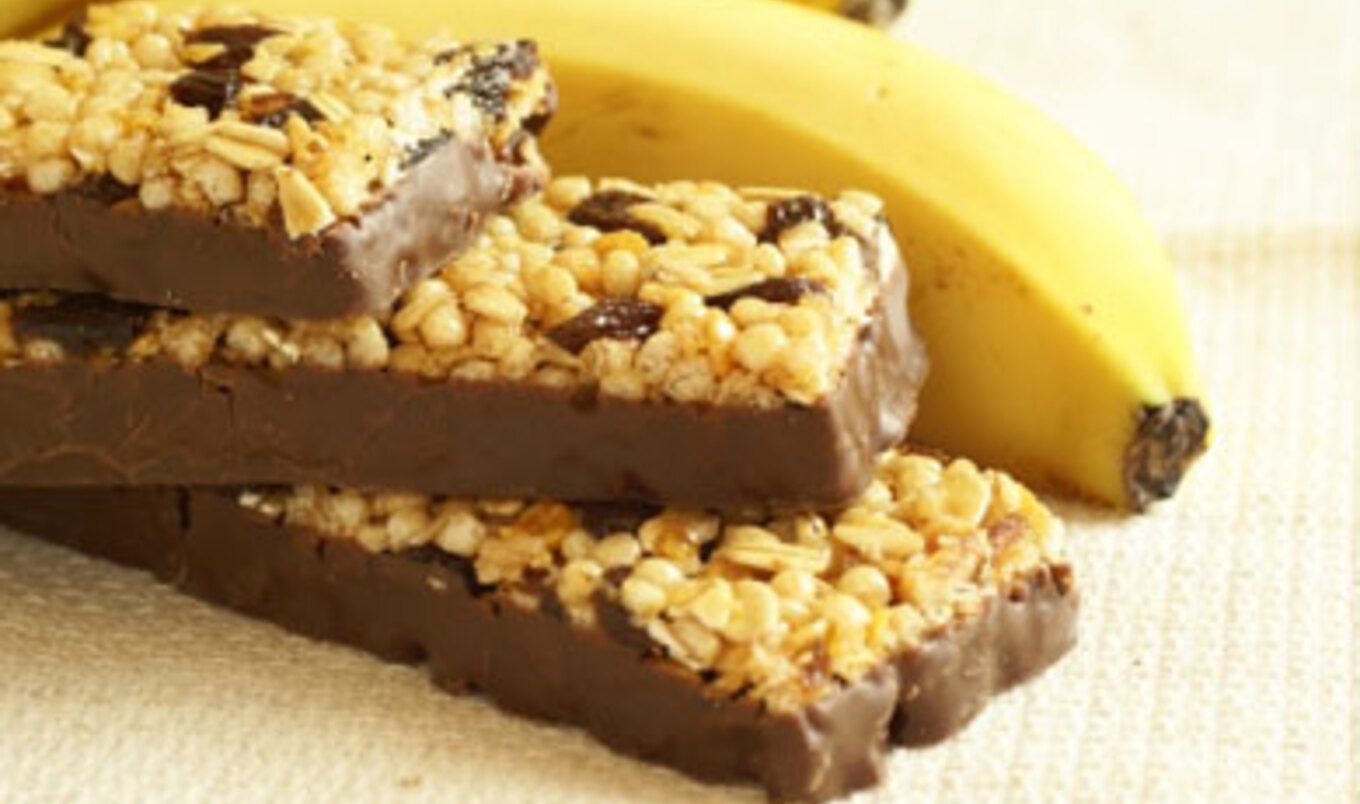 Find out which granola bar is best for all your snack-time needs with this handy guide.
April 5, 2011
---
Spring is finally here, and it's time to switch out sweaters and turtlenecks for shorts and sundresses. Whether you're looking to shed some winter pounds, too busy spring cleaning to get to the grocery store, or just too overworked to cook a meal, granola bars can be a great snack, on-the-go lunch, or gym-time fuel. Read on for our guide to all the different kinds.
Captains of Crunch
The classic crunchy granola bar has been around for decades, long before an entire meal could be stuffed into a rectangle and goji berries were a grocery store staple. Get your fill of these timeless-tasting bars by biting into a whole-grain Nature Valley Granola Bar in Maple Brown Sugar, or try out ClifBar's new Crunch Bar in White Chocolate Macadamia, which combines vegan chocolate and macadamia nuts for a crunchy, sweet, on-the-go treat.
Protein Powerhouses
One answer to "Where do vegans get their protein?" could easily be the protein bar, which packs muscle-building, fat-burning power into every bite. To get 10 grams of protein in only one serving, reach for 22 Days' vegan energy bar in Daily Mocha Mantra—it's a VN-editor favorite. For a vegan bar that will provide you with enough energy to last even after 5pm, grab one of Vega's energy bars, which each have 10 grams of protein, not to mention a big dose of magnesium, omega-3s, and omega-6s.
Whole Foods
Want the taste of a peanut butter and jelly sandwich without the bread? How about eating wheat grass, barley, brazil nuts, and raspberries in one small, nutrition-packed wallop? Look no further than whole-foods bars, where the ingredient list contains items you can actually find in your pantry. Both LaraBar and ProBar make whole-foods bars that pack in nutrition as well as plenty of taste. For a quick meal on the go, these bars are a filling bet.
Sweet Snacks
Healthy dessert: It may seem like an oxymoron, but thanks to a multitude of vegan granola bars, you can treat yourself without breaking the caloric bank. Stick to your diet and still enjoy the taste of s'mores or rocky road with ProBar's new Halo Bars, which use sinfully delicious ingredients such as Dandies vegan marshmallows and vegan chocolate—and only clock in at 150 calories each. BumbleBar also makes tasty vegan snack bars made of flax and sesame and are available in flavors like chai, cherry, and almond, satisfying your sweet tooth while providing your bod with omega-3s and fiber.
Make Your Own
Granola bars are a breeze to make at home, and with so many delicious ingredients out there, the possibilities are endless. Why not try some soft and chewy Pumpkin Orange Granola Bars for breakfast, cook a batch of Chewy Granola Bars packed peanut butter for a sweet, filling snack, or skip the oven altogether for some No-Bake Granola Bars? Take any of these recipes and let the creative, granola-bar-making juices flow.
No matter the need, these bars have you covered. From sweet to savory, snack to supper, these portable, versatile bites can take you wherever you need to go.