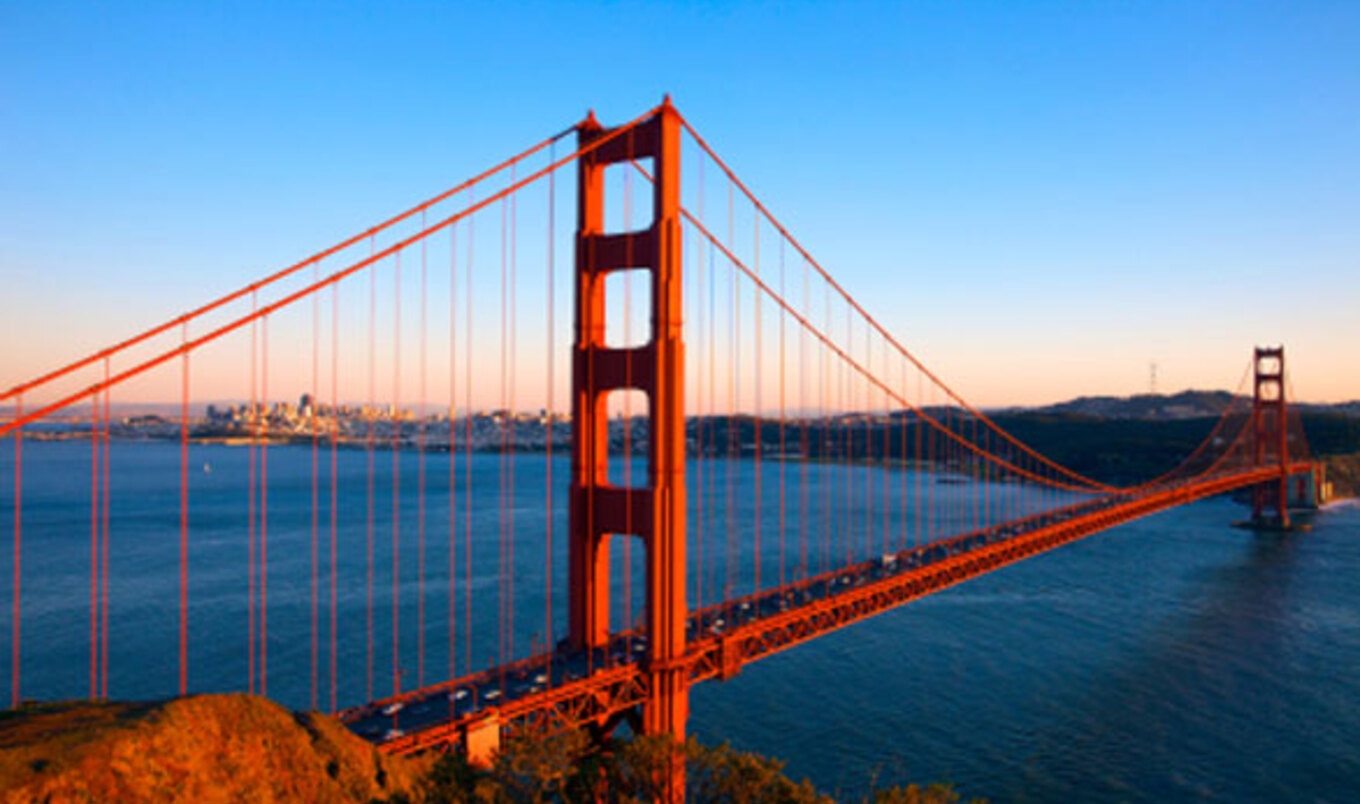 VegNews editors recommend our top 11 things to try in San Francisco.
June 24, 2011
---
Coming to San Francisco this weekend? It's the 41st annual San Francisco Pride celebration, which is the largest gathering of its kind in the country. Suffice it to say, it's an extremely popular time to visit our fair city, and probably the busiest, most energetic, and craziest weekend all year. There's sure to be no shortage of Pride-related activities, and for those who are interested in celebrating veg-style, our editors pulled together, in no particular order, our top 11 things to try, eat, see, and do here in our hometown. Why not stop at 10 things, like lists so often do? Because just like this weekend, this list goes to 11.
Devour a veggie, tofu, or Soyrizo burrito at Papalote
Burritos is SF are kind of a big deal. San Franciscans are fiercely loyal to our favorite taquieras, and debates about which burrito is best can turn friends into enemies, lovers into fighters, and the innocent into the malicious. All that said, Papalote offers something that most other burrito joints don't—Soyrizo. Also the salsa there is something that you can drink by the gallon, which is just pretty great.
Eat fresh mochi in Japantown at Benkyodo
Benkyodo has been operating in Japantown for more than a century. The sweet treats offered here are simple, delicious, steeped in history, and made fresh daily. Don't miss the peanut butter flavor, or, opt for more traditional fillings like red bean.
Walk across the Golden Gate bridge and see the beauty of the Bay Area
This one's just a must. If you're in town, there's no good reason not to walk across the bridge. It's stunning, the views from both sides are breathtaking, and there's definitely nowhere else in the world that you can do it!
Take an Anchor Brewing Company brewery tour
Ditch the crowds for a bit of local history and a cool, refreshing pint. All of Anchor Brewing Company's offerings are vegan, so finding a pleasing pitcher is no problem.
Get Ike's Place sandwiches and take them to Dolores Park
With all the partying, you're going to need something hearty to keep your energy levels up. Dolores Park is a major hub of Pride activity, and conveniently located nearby is the hugely hearty Ike's. Grab a sandwich the size of your head, and people watch the day away in the park. Not sure which stellar sub to order? The favorites among our staff are the Womanizer (breaded soy chicken slathered in marinara and cheese), the Sometimes I'm a Vegan (grilled mushrooms, artichoke hearts, and cheese), and the Reuben (because, really, who doesn't love a Reuben?!).

Indulge in a gourmet, multi-course meal at Millennium
This one's almost as obvious as walking across the Golden Gate Bridge—you just have to do it when you're here. If time and money are non-issues, the tasting menu is a great way to get a really good sampling of the intensely creative offerings.
Linger over a French Toast and Southwest Scramble brunch at Herbivore
Once Sunday morning hits, you're going to need brunch, big time. Herbivore comes through with dependable tofu scrambles and delicious French Toast. Also available are coffee and freshly made green juices, depending on the kind of kickstart your day needs.
Enjoy organic Mexican food at Gracias Madre
A trip to SF could never be complete without getting your fill of fantastic Mexican food in the Mission. (It's possible that we're slightly non-journalistically biased here, as the VNHQ happily resides in the Mission, and is mostly powered by Mexican food!) Our editors spend roughly 50 percent of our paychecks at Gracias Madre. The food's fantastic, the restaurant itself is lovely, and everything's vegan. What's not to love?
Eat your way through the Ferry Plaza farmers' market
Hello, samples! The Ferry Plaza farmers' market offers a ridiculous bounty of California's finest produce, plus wines, bakeries, restaurants, bookstores, and more. Oh, and by "more," we mean vegan doughnuts. Of the salted caramel variety. Enough said.
Hit the antique shops and thrift stores along Valencia and Mission Streets
Again, you know how we feel about our own neighborhood. We feel in love. Whether you're looking for a great read for your trip home, a great costume for a wild night of Pride partying, or a fabulous pair of gently used leather-free shoes, the bookstores and thrift shops in the Mission are amazing.

Savor every last bite of a deep-dish vegan pie at Patxi's Chicago Pizza
Devouring an entire Patxi's deep-dish pie is a big job, but someone (very lucky) has to do it. From tons of toppings to perfect crust to superb sauce, Patxi's has completely nailed the formula for a perfect vegan pie. Plus, the local chain loves vegans, and offers specifically vegan wine to go with your pizza. It's basically heaven.
Happy Pride weekend, and here's to the best of our favorite city on the planet!

Love the plant-based lifestyle as much as we do? Get the BEST vegan recipes, travel, celebrity interviews, product picks, and so much more inside every issue of VegNews Magazine. Find out why VegNews is the world's #1 plant-based magazine by subscribing today!
Love the plant-based lifestyle as much as we do? Get the BEST vegan recipes, travel, celebrity interviews, product picks, and so much more inside every issue of VegNews Magazine. Find out why VegNews is the world's #1 plant-based magazine by subscribing today!