Travel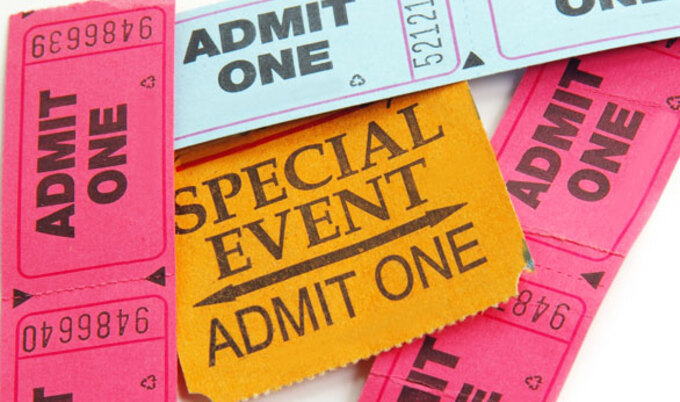 5 Fall Music Fests You Don't Want to Miss
Autumn has more to it than just scarves, leaves, and pumpkins; it's also the season for many of this year's best music festivals.
---
Whether your home is the Texas prairie, the arborous Blue Ridge Mountains, or the cool Pacific Northwest, whether your tastes lean toward pulsing dance beats or face-melting rock anthems, these autumnal music festivals have something for everyone. This fall, commit a weekend to aural decadence and feast your ears on one of these upcoming fests.
MusicFestNW
September 7–11
Portland, Ore.
Once known for endless flannel and Doc Martens, the Pacific Northwest music scene has maintained its grunge roots while remaining an epicenter for cutting-edge music. Now in it's 11th year, MusicFestNW, the third-largest indoor music festival in the country, combines sounds of old and new with a seemingly endless grab bag of indie rock, garage, punk, and metal acts dominating 19 venues across the Oregonian city. For $70 to $115, music enthusiasts have the opportunity to see roughly 200 bands, ranging from college radio kings like Band of Horses, Iron and Wine, and Explosions in the Sky to outsider veterans Butthole Surfers and Poison Idea to up-and-comers Avi Buffalo and Phantogram. Fun fact about Avi Buffalo: the band came into fruition after nailing a performance at a vegan restaurant.
Austin City Limits
September 16–18
Austin, Texas
The weirdest city in Texas upholds its throne as the live music capital of the world by being home to more than 1,900 bands and performing artists, 200 music venues, and an array of titanic festivals like SXSW, Fun Fun Fun Fest, and Austin City Limits. The latter, which shares a moniker with the televised concert series, returns this fall with a multitude of behemoth headliners like Stevie Wonder, Arcade Fire, Coldplay, and Kanye West, to name just a few. Grammy winners, step aside: fresh faces like Kurt Vile and the Violators, Twin Shadow, and James Blake will also be hitting the eight stages. Don't miss folk princes Fleet Foxes, who not only dropped a truly gorgeous album this year, Helplessness Blues, but are also fronted by a vegan: singer and guitarist Robin Pecknold. About 70,000 people attend Austin City Limits every year, and Zilker Park, its 46-acre site, will have 30 food and drink vendors to keep concertgoers well-nourished. Or, you could venture into town to check out one of Austin's many vegan food trucks, such as The Vegan Yacht and Counter Culture.
All Tomorrow's Parties
September 30–October 2
Asbury Park, NJ
An ongoing series of concerts and festivals in different cities worldwide, All Tomorrow's Parties invites great bands, filmmakers, and artists to design their own lineups featuring their favorite music-makers, often performing entire rare and classic albums. Past curators have included Jim Jarmusch, Animal Collective, and The Flaming Lips, and this time trip-hop pioneers Portishead will be doing the honors. In addition to the dreamy chillout band's own performance, concert-goers will be treated to sets from Swans, Shellac, Earth, Bonnie 'Prince' Billy, Public Enemy, and the elusive Jeff Mangum of beloved 90s folk project Neutral Milk Hotel. One of ATP's traditions dictates that artists and attendees mingle, leading to some surreal moments for fans, like playing poolside bingo with Sonic Youth's Thurston Moore or basking on a beach alongside members of Vivian Girls. In terms of food fare, you need know only two words: Asia Dog. This New York-based vendor will be slinging veggie dogs with toppings like homemade kimchi apples and cucumber-mango relish so that you can nosh in style while reveling in auditory bliss.
Treasure Island Music Festival
October 15–16
San Francisco, Calif.
Now in its fifth year, Treasure Island Music Festival has deceptively little to do with pirates and gold and everything to do with San Franciscans reveling in a weekend of hip-hop, electronica, and indie rock. The outdoor event's two days of music are organized by genre, with the first day geared towards beat-heavy acts like Cut Copy, Chromeo, Battles, and Dizzee Rascal, followed by a Sunday of hand-holdy melodies from Death Cab For Cutie, Beach House, and The Hold Steady alongside grizzlier local favorites Thee Oh Sees and Weekend. Although San Francisco's weather can be notoriously fickle, past years' festivals have enjoyed more shine than rain. On the grub circuit, veg food options will be on-site, and the acclaimed restaurants of San Francisco, Oakland, and Berkeley are just a half-a-bridge away.
Moogfest
October 28–30
Asheville, NC
Outdoorsy Asheville may seem like an unlikely hub for electronic music, but in October it becomes the home base for a head-spinning conglomeration of the genre's biggest names under the legacy of an even bigger name: Robert Moog, the inventor of the synthesizer. His diverse disciples will be converging for Moogfest, three days of digital music bliss ranging from total dance insanity to sparse ambient landscapes, bringing together sounds as diverse as The Flaming Lips, Moby, TV On the Radio, Suicide, and M83. Living legend Brian Eno will be presenting his new "visual music" installation, and while ravers and club kids will be shaking a tail feather to Zomby, Flying Lotus, and STS9, the anti-glow-stick crowd can enjoy blog darlings like The Drums, John Maus, and Glasser. When catching some fresh air between shows, festival attendees can enjoy Asheville's photogenic mountain scenery and plethora of vegetarian eateries.
These bi-coastal fétes are just a few of the many ear-pleasing events that might be coming to a city near you. Be sure to check out these other epic festivals that are sure to be more fun than jumping in a pile of leaves:
North Coast Music Festival – Chicago, Ill., September 2–4
Electric Zoo – New York, NY, September 2–4
Bumbershoot Music & Arts Festival – Seattle, Wash., September 3–5
Hopscotch Music Festival – Raleigh, NC, September 8–10
Decibel Festival – Seattle, Wash., September 28–October 2
Hardly Strictly Bluegrass Festival – San Francisco, Calif., September 30–October 2
CMJ Music Marathon – New York, NY, October 18–22
Voodoo Experience – New Orleans, La., October 28–30
Fun Fun Fun Fest – Austin, Texas, November 5–7
Want more of today's best plant-based news, recipes, and lifestyle?
Get our award-winning magazine!
Subscribe