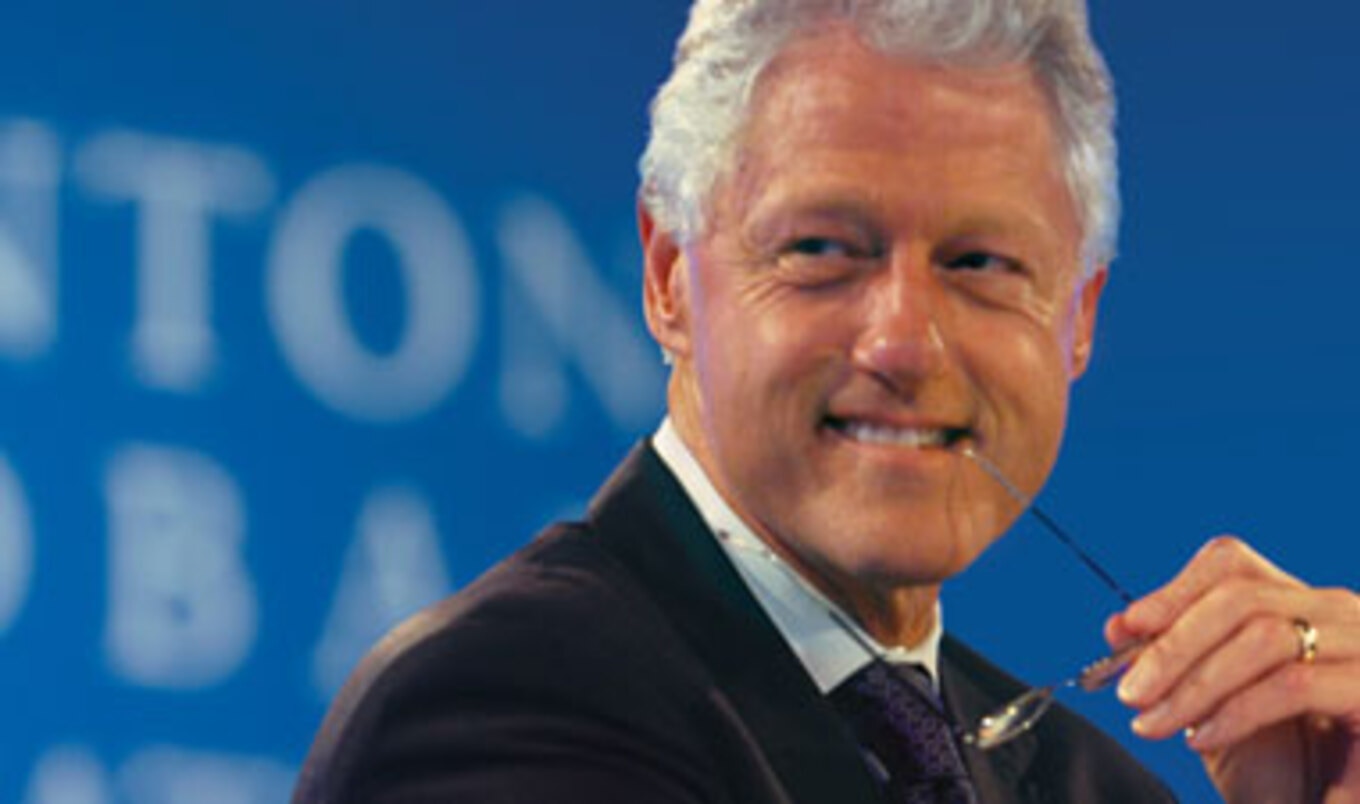 Former President Bill Clinton will appear on CNN this Sunday to discuss his conversion to veganism.
August 18, 2011
---
CNN will air "The Last Heart Attack," Dr. Sanjay Gupta's one-hour special on former President Bill Clinton's gastronomic journey from omnivore to vegan. this Sunday at 8pm. The interview and report will discuss his health while in office, which included struggles with a poor diet and weight gain. Under the guidance of doctors Dean Ornish and Caldwell Esselstyn Jr., Clinton decided to adopt a vegan diet to regain his health after undergoing two heart surgeries, and has since lost more than 20 pounds. "I essentially concluded that I had played Russian roulette [with my life]," Clinton says, "because even though I had changed my diet some and… cut back on much of the cholesterol in the food I was eating, I still… was taking in a lot of extra cholesterol without knowing if my body would produce enough of the enzyme to support it, and clearly it didn't or I wouldn't have had that blockage. So that's when I made a decision to really change."
Update: The program has been rescheduled to air on Monday, August 22 at 8pm EST and Saturday, August 27 at 5pm and 8pm PST. Please check local listings to determine what time and channel the show will air.