News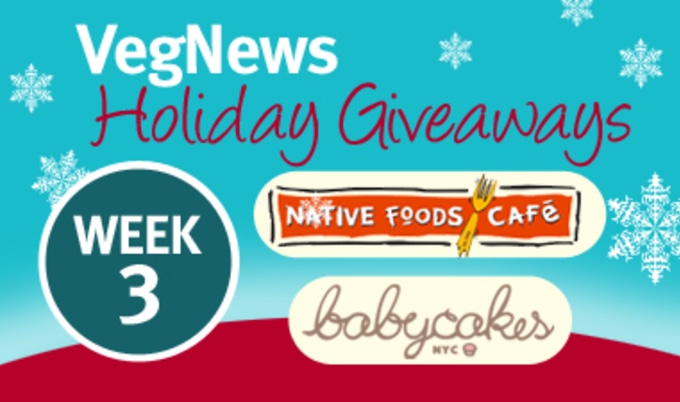 This Week's Giveaway: Vegan Thanksgiving Feast
Don't miss your chance to win a dream Thanksgiving meal, gravy included.
August 14, 2011
---
Here at VegNews, we love Thanksgiving and the challenge of veganizing every last dish. With T-Day right around the corner, we know exactly what we'll be serving at the annual VegNews Holiday Feast (held every year the week of Thanksgiving at the VNHQ), and we want to get you in on it. How does puff-pastry filled with sumptuous layers of portobello mushrooms, organic kale, orange-glazed yams, caramelized onions, stuffing, and seitan sound, all topped off with a shallot-mushroom gravy? Our friends at VegNews' 2011 Restaurant of the Year Native Foods Cafe make and ship their Native Wellington every Thanksgiving, and one has your name on it. You'll also receive a luscious apple pie from our 2011 Company of the Year, Babycakes NYC. Simply tell us the Thanksgiving dessert you're most excited about, and we'll randomly select our winner this Friday, November 18 @ 5pm PT to receive this scrumptious holiday feast at their doorstep just in time for Thanksgiving. Good luck!
Want more of today's best plant-based news, recipes, and lifestyle?
Get our award-winning magazine!
Subscribe