Food + Recipes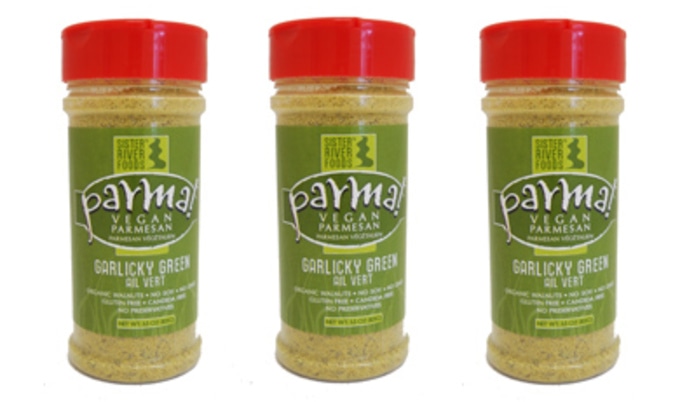 Vegan Garlic Parmesan
Vegan parmesan gets a green makeover with a savory kick of garlic, oregano, and basil.
---
Since its prehistoric origins of rubbery, flavorless flakes and slices of sadness, vegan cheese has made incredible progress. Today, we are fortunate enough to be able to enjoy it in an array of tasty forms, the most recent of which is Parma!'s Garlicky Green Vegan Parmesan, a salad-, pasta-, popcorn-friendly shaker of goodness for all flavor-enhancing and sprinkling needs. We recently enjoyed it on some deep-dish pizza at the VNHQ, but tomorrow it might make its way onto some couscous, spaghetti, or veggie fries. Who knows where the next revolution in vegan cheese might take us? Roquefort? Cotswold? Brie? The future's open wide.
Want more of today's best plant-based news, recipes, and lifestyle?
Get our award-winning magazine!
Subscribe