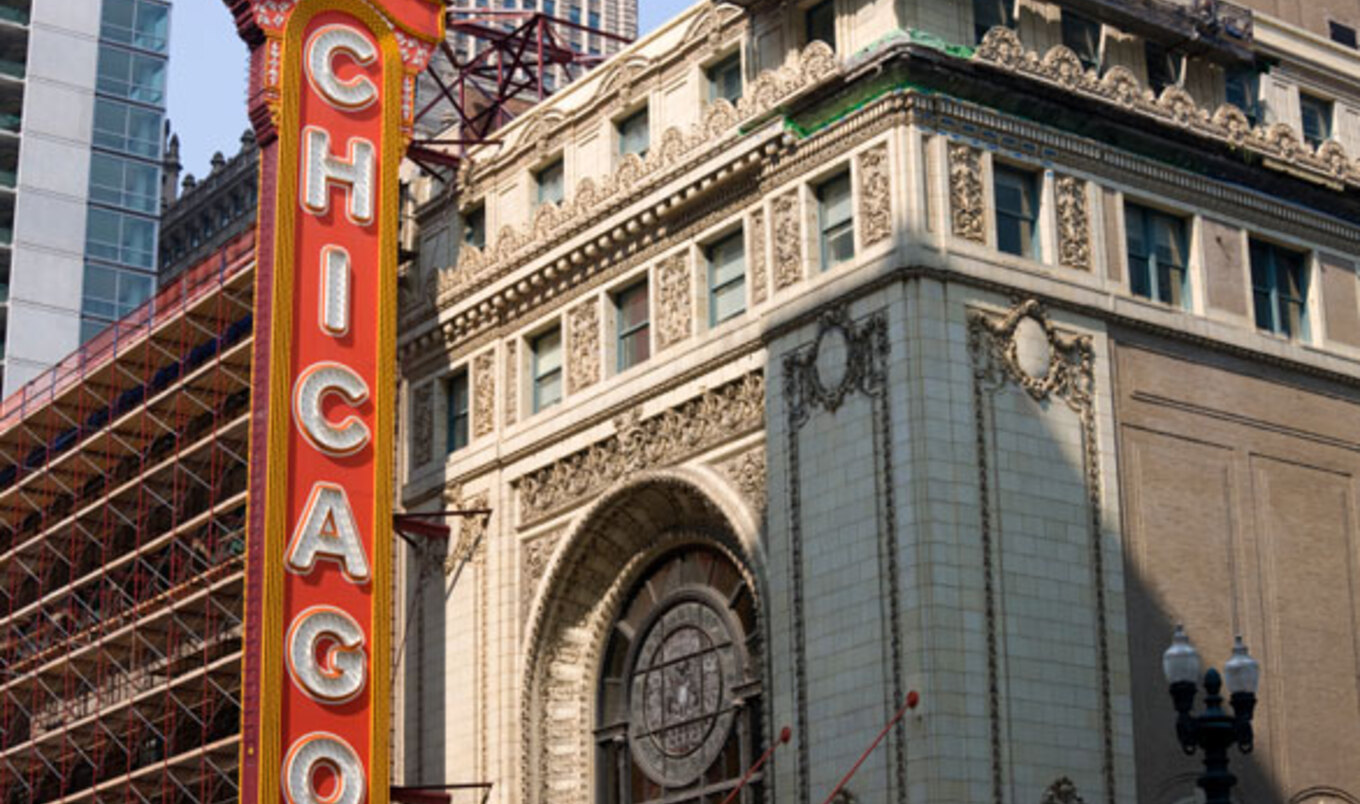 With hot weather ever-present, now is the perfect time to head north for a weekend getaway to Chicago.
August 2, 2011
---
As temperatures creep further upward, Chicago's bustling landscape becomes even more inviting to the veg-minded visitor. On top of a mouthwatering variety of plant-based food, the city is full of character and opportunities for stellar sightseeing and shopping. From brilliant architecture to innovative cuisine, Chicago is truly a destination spot for any vegan traveler.
Hometown Handmade
The store that created the wildly popular Renegade Craft Fairs is the cute-as-a-button Renegade Handmade shop in Wicker Park. It is brimming with goodies made by the craftiest individuals on earth, many of them Chicago locals. Think Ira Glass finger puppets and magnets in the shape of capybaras. They even have a shirt to proclaim your love for three-legged dogs. Who doesn't love a three-legged dog? The devil?
Tea & Company
It isn't very often that we vegans can participate in something so fabulously foodie as a traditional high tea. The Lobby restaurant at the Peninsula Hotel has an afternoon tea service that features a completely separate vegan menu. Three tiers of scones, pastries, and finger sandwiches await you, along with an excellent selection of teas from around the world. A great choice for when you're feeling classy, and you always are, right? Reservations are essential, darling.
Cupcakes & Cuties
No trip to Chicago is complete without a vegan root beer float mini-cupcake from the adorable Sweet Cakes Bakery. Emily Smith, the proprietress and head baker, is vegan, as is a large selection of her treats. Scones, cakes, cupcakes, cookies, brownies, soymilk for your coffee, lots of comfy seating, free Wi-Fi-what more could a traveler ask for? Oh, yes, cute patrons. Sweet Cakes has the best (read: most attractive) people-watching in town.
Dig-In Diner
Peanut-butter cookie-dough milkshake—a phrase any dessert-loving vegan would love to hear. If savory dishes are more your style, the food is beyond delicious, too. For every vegan who has endured "just a side of fries" at a typical diner, Chicago Diner is for you! You can now indulge in biscuits 'n' gravy, tempeh Reuben sandwiches, chicken-fried steak, and cookies-and-cream cake. It's even better because your cuisine is cruelty-free—especially if it's the peanut-butter cookie-dough milkshake.
Comforting Café
Delicious Café might be the tastiest place on earth. This all-vegetarian café offers up everything from vegan breakfast sandwiches to vegan parfaits to drinks made with soy or oat milk. Owners Kevin Porter and Chelsea Waldrop couldn't be nicer, and the food? Well. The homemade vegan cheese used in the sandwiches is incredible. The olive cheese is particularly mind-blowing-anyone would be lucky to be dropped into a vat of it and then have to eat his or her way out. Grab a seat and get to work on a vegan grilled cheese. Or two. Or seven.