News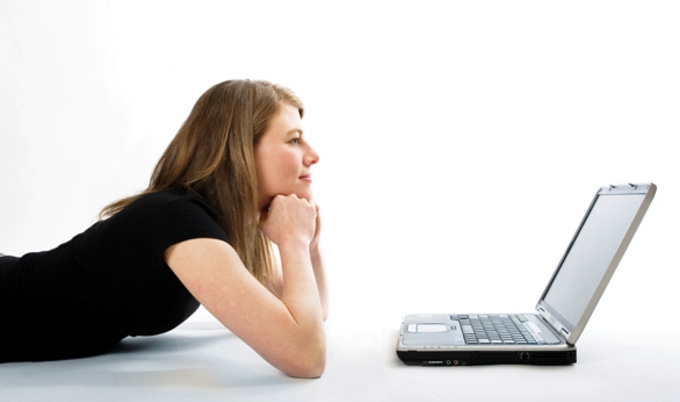 10 Great Online Magazines
Green your magazine addiction by going paper-free and checking out these mentally nutritious web-based publications.
September 7, 2011
---
No need to sacrifice trees for a couple of hours worth of reading pleasure. The ever-growing selection of online magazines is full of gems waiting to be enjoyed from the comfort of your desktop, laptop, or tablet. Here are 10 publications that are worth a long glance.
Coco Eco
Reading beauty magazines can often create more stress than repose. Leafing through spread after spread of superficial content can be draining, but Coco Eco makes chic smart by providing an eco-friendly take on the glamorous life. Inside the digital mag, readers will find interviews with veg-friendly faces like Kathy Freston and guides to living and traveling responsibly alongside the expected hair, skin, makeup, and fashion tips.
Good
Confidently named, this media platform covers and caters to "the people, businesses, and NGOs moving the world forward," for a readership of "people who want to live well and do good." Politically charged and juicy, Good blends progressiveness with pop and combs the latest news fodder to present a cornucopia of the smartest, weirdest, and most inspiring topics. Though readers can also pick up the print version, the website is rich enough to satisfy, tree-free. It also has a whole department for infographics, which morph sets of statistics into compelling, effective visual representations.
Grist
No matter how much you care about the environment, reading through dry, scientific articles can be a snooze. Thankfully, Grist, a self-described "beacon in the smog," makes sustainability issues palatable. Articles like "Are Vegetarians More Fun In the Sack?" and "How to Assess Hurricane Damage Using Waffles" keep things exciting and make brushing up on environmental science a breeze.
Jezebel
Jezebel is an online resource of essays, news stories, editorials, and internet oddities for ladies with attitude. With a feminist take on current events, media, advertising, pop culture, and politics, its bountiful stream of content always has something inspiring, hilarious, or controversial to offer. Women's issues no longer have to read like a college textbook or your aunt's angry rant at the Thanksgiving table; they're now more entertaining than any celebrity gossip blog.
Lonny
World news is important and all, but sometimes, we just want to gaze upon some super-slick bathrooms and decked-out beds. Behold Lonny, an online interior decorating and fashion magazine that fuses sophistication with innovation in spreads like "Abstract Japonica" and "Mod Moroccan." While some of the products features are admittedly bank-busting, the mag is a great place to scope ideas for remixing your home aesthetic.
Make: Projects
Ever wanted to make your own kimchee, time-lapse film, or voodoo doll? Look no further than Make: Projects, an online publication dedicated to DIY. The website offers simple step-by-step instructions, often contributed by readers, for homemade wares and projects ranging from cutesy crafts to borderline rocket science. Next time you're looking for a unique gift, a new hobby, or a creative way to recycle, why not make it yourself for that unrivaled feeling of accomplishment?
Pitchfork
Sometimes known as Pitchfork Media, this relentlessly hip blog-magazine hybrid prides itself on being the ultimate online hub of music activity. Readers are treated to super-fresh album reviews, free downloads, and streaming tracks from indie rock, hip hop, and experimental artists while a steady feed of to-the-minute music news keeps tabs on tours, announcements, and live events. Check out "Best New Music," a list that makes it easy to know the crucial names to watch and download.
Planet
This cultural gazette covers under-the-radar but fascinating fare about art, fashion, design, film, and more. Its clean design and perusal-friendly format make it a quick and fun morning read, and current stories include a global travel photo contest, a documentary project about rural anarchist gypsies, and an interview with James Marsh, director of Project Nim.
Salon
One of the largest and most established commercial publications on the web, Salon has been serving up current events, editorials, and lifestyle columns since 1995. This diverse, far-reaching online magazine wrangles up informed and respected writers from far and wide to lend their voices to issues of politics, culture, and business.
Self-Titled
Prettier and beefier than its blog counterparts, Self-Titled is a music magazine that doesn't sacrifice style for substance. With in-depth interviews and reviews of up-and-coming and lesser-known talents, this polished publication is easy on the eyes and the ears. Huge, gorgeous photos and virtual pages that turn like glossy paper make you wish you could tear them right out of your screen and hang them on your wall.
The sites listed are just the tip of the iceberg, as the seemingly infinite internet is rife with thought-provoking fodder. Feed your mind more than just a morning cup of coffee and sign on to online magazines that enrich and enthuse.
Please support independent vegan media and get the very best in news, recipes, travel, beauty, products, and more.
Subscribe now to the world's #1 plant-based magazine!
Subscribe