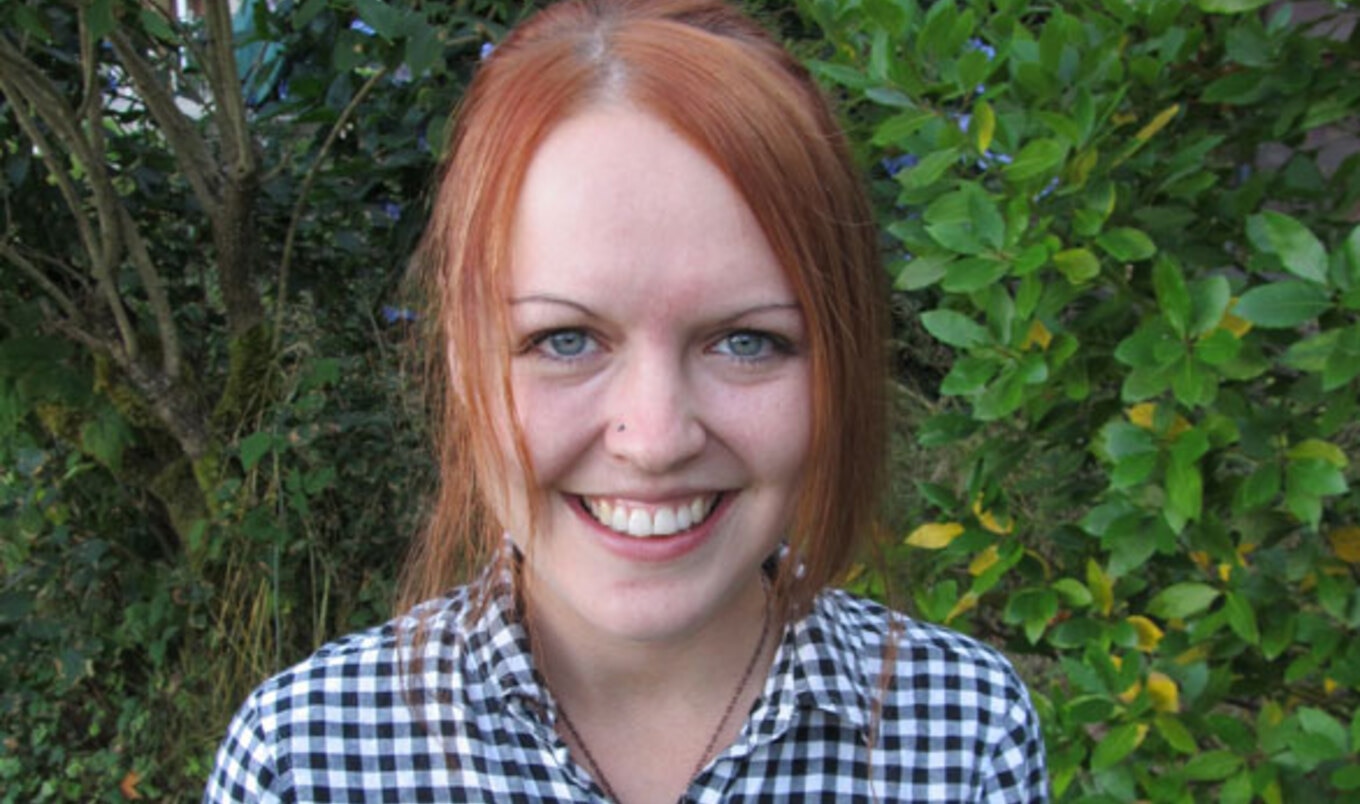 Join me as I describe a typical day at VegNews Magazine.
September 22, 2011
---
I knew from several years spent reading VegNews Magazine, the VegNews blogs, and VegNews.com that the VN internship was most certainly on my horizon. How perfect is it to combine my passions for veganism, writing, and delicious food, in order to work for an ethically minded magazine? Somehow, I managed to come out on top as one of the chosen two, packed my bags for San Francisco, and settled in for six exciting months.
As Editorial Assistants, my partner-in-crime and buddy Brooke Still and I do so much in a day that sometimes I can barely remember everything I spent the day doing. That is very much a good thing, since the job never gets old and the days fly by. Please join me for a day in the life of a VegNews intern!
8:00am: Feeling charged, I hop on my bike at my house near beautiful Golden Gate Park, and head down to the office on several of San Francisco's many bike routes. The VegNews HQ is located in the Mission District of San Francisco, and it always blows my mind how a foggy, cloudy day where I live nearly always transforms into a bustling, sunny day in the Mission.
9:00am: I put on some tea water, boot up the computer, and check my email. Scanning Google alerts is generally the first order of the day, and Brooke and I chat about potential stories for the VegNews Daily stories we will be writing.
9:30am: It's Monday, so everyone in the office gathers in our swanky conference room to discuss the week ahead. On the agenda: design meetings, editorial deadlines, a staff luncheon, a taste-test, and an upcoming vegan bake sale for local animal charities that I am helping organize.
10:00am: I make a few phone calls about the SF Vegan Bake Sale, then settle in to write two VegNews Daily's for the website. Brooke does the same, and we swap our articles for proofing and fact-checking. Once they are looked over by Elizabeth, the managing editor, we post them to run the following day.
11:00am: I move on to two drafts that have appeared on my desk in the course of the morning. One is a food piece on insanely delicious-sounding Nepalese Momos that needs a proof—which is essentially the only thing that manages to distract me from my rumbling tummy reading about sumptuous Nepalese delights!
11:45am: Brooke and I meet with Elizabeth to discuss web content for the week. I've been mulling over pitches for features all weekend, and, to my delight, Elizabeth loves my ideas. I start researching a travel piece on my university town—Victoria, British Columbia—and contact vegan cookbook superstar and Victoria native Sarah Kramer for an interview. She responds right away, and we agree to an email interview later in the day. It's so exciting to be communicating with some of the vegans I've admired for so long!
12:30pm: Oh gosh—how on earth did 12:30 get here? Lunchtime! Office Manager and my frequent lunch date Lyndsay Orwig and I jump on our bikes and grab scrumptious vegan tuna melts from a place nearby called Gestalt to eat in the sun at the famed Dolores Park. Chatting with a great friend, eating delicious sandwiches, and enjoying the view of this gorgeous city by the Bay? Amazing. I make sure to photograph our meals because I have been scheduled today to write the Café VegNews blog, one of my favorite tasks. We return to the office relaxed, satisfied, and perhaps even slightly more tanned.
1:30pm: Time for some blogging! I am in charge of our new product blog This Just In, which means I get to be the one to open boxes filled with wondrous delights—from vegan tamales, new vegan makeup palettes, and the hottest new vegan cookbook to less predictable shipments like reusable glass drinking straws—I relish the daily surprises. I photograph today's delivery (vegan queso and raw cookies!) and write both the Café VegNews and This Just In blogs.
2:00pm: Sutton Long, our lovely long-time art director who is becoming a good friend of mine since we live in the same neighborhood, arrives at the office for our scheduled design meeting (she works from home). Most of the staff partakes in admiring Sutton's incredibly creative layouts of an issue that seems to be coming together almost mysteriously, and we all offer constructive criticism about what is and isn't working for us. I love these meetings and feel honored that my opinion is valued, plus it's great to think visually about a story. Sutton has been busy and our press deadline is impending, so our meeting lasts for nearly two hours, even though time seems to fly by.
4:00pm: I start working on a vegan Halloween candy guide I've been asked to update and fact-check. Though some of the candy brands' websites appear to be mildly seizure-inducing, fact-checking is a breeze now that more and more companies provide up-to-date, accurate information about allergens such as dairy products.
4:45pm: Brooke has been scheduled to arrange and write the Taste Test column for the issue we're currently working on, so I agree to help her get the blind tasting set up for our 5-o'clock libations! Yes, libations, as this issue's taste test is for all-vegan hard ciders! We set up the tasting, before realizing that everyone in the office has arrived astutely punctual for the agreed-upon 5pm happy hour—or rather—very serious product testing.
5:00pm: Yummy. Whilst sipping the best-of-the-best in the world of vegan cider, I reflect on how hilarious, creative, and intelligent my coworkers are. It's not the cider talking when I say that I am truly privileged to be part of such an environment.
5:25pm: The day has flown by, but I head back to my desk to finish up my email for the day. Hey, when you're going back and forth with Sarah Kramer, you don't slack off! Sarah has completed all of my interview questions in her usual charming manner, and when I finally shut down my computer and hop back on my bike, I'm still formulating an outline for my travel piece and look forward to drafting it up tomorrow.