News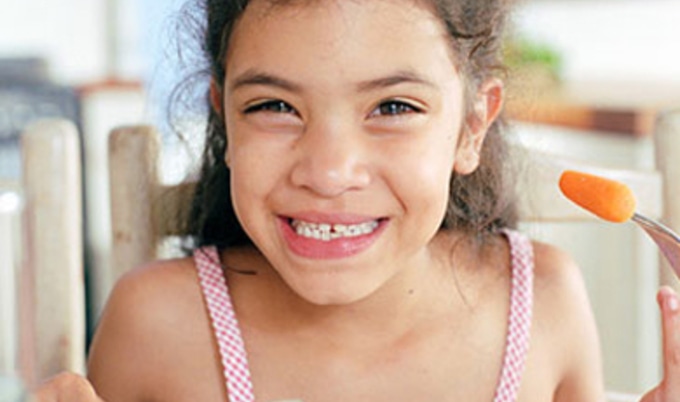 Veg Kids Organizations
From social groups to sanctuaries to summer camps, the opportunities for veg kids to connect with each other are endless.
September 8, 2011
---
With back-to-school season revving up, education is on everyone's mind. But there's more to learning than just reading, writing, and arithmetic; real-world concepts like compassion, ethics, and health are just as essential. Opportunities are plentiful to team up with cruelty-free organizations, connect with veg kids, and interact with animals to get a full vegucation.
Meet Your Neighbors
Some of the best places for veggie kids to meet each other are located right in their very own neighborhoods and cities. Meetup.com allows you to find local veg event groups, such as NOVA Vegan Babies' & Kids' Group in Alexandria, Va.; the NYC Area Vegetarian & Vegan Parents & Kids group; and the Young Vegans of Pompano Beach, Fla. Because Meetup groups involve a variety of people from different walks of life, the possibilities for fun, creative events are endless. Veggie Kids Atlanta already boasts a strong following and hosts regular potluck picnics in the park, baby sign language classes, and festival fun in groups. If you can't find the perfect veg group in your neighborhood, all the more reason to start your own!
Giving Back
Veg teens have an opportunity to help care for abandoned and homeless pets while connecting with likeminded peers by volunteering at local animal shelters. With between 5 and 7 million animals sheltered each year, the demand for volunteers is limitless. Teens can connect with other volunteers of all ages to find loving homes for and enrich the lives of cats, dogs, rabbits, and other animals, through a commitment of just a few hours each week. The ASPCA runs (and depends on) its regular volunteer program, so inquire at local chapters for more information. Farm animal sanctuaries also rely on dedicated helpers, providing veg teens with unique opportunities to interact with the very animals they're working to protect.
Digital Connection
While local groups can provide a face-to-face connection, our lives have become ever-entwined with the e-world, so building an online network is a viable option for creating community. PETA's guide for kids, PETA2, is a web-based resource chock full of news, games, and facts that are compelling, yet kid-friendly. PETA2 also features an array of campaigns that kids can get involved in, such as anti-dissection crusades and a vegan pledge. To help kids make real-world impacts, PETA2 offers step-by-step guides to requesting veggie burgers in cafeterias and starting veg clubs in high schools. To be inspired by amazing vegan kids from around the world, check out blogs like Vegansaurus' Happy Veggie Kids column. This feature showcases veggie kids and their reasons for ditching animal products, with a bonus of adorable crayon-drawn pink dinosaurs. To see what real-life for veg youngsters is like, check out Vegan Kid, a blog written by 12-year-old vegan Shae and his mom Kelly Dyer. Collaged with photos of Shae's escapades in gardening, cooking up vegan pancakes, and even dying his hair green for St. Patrick's Day, this blog demonstrates how fun and easy it can be to go veg, even before you can drive.
Summer Camp
School may have just started, but kids are already daydreaming of next year's summer vacation. Youngsters craving compassionate summer fun can dive into Camp Exploration, a combination of overnight and day camps that encourages campers to explore their surroundings while thinking critically about heavy topics like the environment, nutrition, and ethics. The camp is entirely cruelty-free, right down to the last bite of all-vegan fare. Forget zoos—Camp Exploration allows campers to develop a deeper understanding of interactions between humans and animals by taking field trips to animal sanctuaries. Mountain overnight retreats include star-gazing, hiking, glow-in-the-dark Frisbee, and roasting vegan marshmallows around the campfire. Youth Empowered Action Camp, another summer program, allows teens to choose a cause to work on, develop an action plan, and increase self-confidence in activism. YEA helps campers build a network of friends and mentors for support when they return home and begin working to make a difference in an important issue, such as animal rights. The camp meets for one-week sessions in California, Oregon, and New York each summer.
Whether in school or out, veggie kids have a multitude of resources at their fingertips for enjoying the best of the veg lifestyle. Here's to the next generation of inspiring activists!
Please support independent vegan media and get the very best in news, recipes, travel, beauty, products, and more.
Subscribe now to the world's #1 plant-based magazine!
Subscribe