Food + Recipes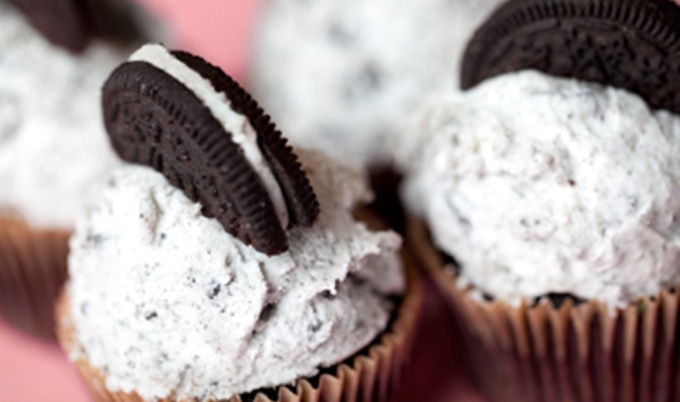 Vegan Etsy Superstars
From caramels and cookies to spicy lollipops, Etsy sellers are satisfying vegans with super tasty treats.
---
Sometimes, you just want to nosh on something homemade, a sweet treat crafted with care. But likely, you're too busy with all of life's responsibilities to whip up Grandma's chocolate cookie recipe, and she lives too far away to come to the rescue. Alas, homemade superstars of Etsy enter the scene; with the site's passionate, dedicated community of sellers baking creative treats in their kitchens every day, your craving for all things homemade and veg will soon be satiated by a trip to your mailbox.
Mmm Marshmallows
Gourmet vegan marshmallows are the rage on Etsy, dotting the pages with fluffy, white-as-snow puffs that look so good, you'll want to pluck them right off the screen. For the classic sugar-dusted variety, seller SweetVegan makes original vanilla marshmallows by hand and in small batches, so customers know the 'mallows are fresh and made with love. Plop one in a mug of spicy Mexican hot chocolate from AproposRoasters and you'll never go back to store-bought cocoa mixes. On the other hand, seller DesiderioChocolates takes her marshmallows to the next level with the "gourmellow"—half marshmallow, half chocolate ganache truffle, and wholly mind-blowing, not to mention the entire creation comes dipped in rich, dark chocolate.
Cupcake Coma
Search Etsy for "vegan" and try not to crave a cupcake—the ubiquitous sweets are some of the most popular veganized offerings. Etsy goes beyond the classic vanilla cupcake; get ready to sample to-die-for vegan cupcake flavors from baked goods store Miss Vegan, like campfire (vanilla buttercream frosting, marshmallows, chocolate, and graham crackers), pumpkin maple, cotton candy (topped with turquoise frosting), and even orange creamsicle. Bonus—they even come with that satisfying feeling of homemade achievement, as buyers apply the frosting themselves. Miss Vegan was founded in 2007, and the seller is hoping to expand into a food truck in the future. If you crave classic flavors, CakeDarling sells vegan cupcakes in varieties like chocolate cream, lemon custard, and strawberry cream—all gluten-free. If you're really feeling ambitious, bake them yourself with gluten-free, vegan cupcake mixes from Sugar Mama Bakeshop. The shop even has a Halloween-themed mix, complete with spider sprinkles and cute monster cupcake wrappers.
Cookie Cravings
Combining the ease of store-bought with the unrivaled flavors and textures of homemade, Etsy cookies offer the best of both worlds. You'll be considered officially insane if you can resist ordering a box of vegan "voopie" pies from Veganville. Six perfect pies in flavors like pumpkin, peanut butter cup, and java, delivered right to your doorstep? They'll literally have you saying "whoopee!" as you ravenously tear the tape off the box and dig into these cream-filled treats. If you crave classic cookies with subtle yet gourmet flavors, check out Sweet V Confections shop. There you'll find pretty gingerbread hearts, chocolate-drizzled shortbread bars, butterscotch chocolate chip cookies, and soft peanut butter cookies.
Chocolate Bliss
Small-town chocolatiers may not have jumped on the vegan truffle bandwagon yet, but Etsy sellers sure have. Straight from Brooklyn, Super Foxy Sweets has designed a line of gourmet chocolate truffles in nearly every flavor imaginable. Cinnamon-chili-blood orange, cardamom-pistachio, and apricot-lemon-ginger flavors just scrape the surface of what this creative chocolate artist can do. Feeling royal? Seller Elixia laces her "Chrysopoeia Raw Chocolate Truffles" with real gold. Or, try the raw white chocolate with chai spices; the bar's bite of black pepper is sure to surprise.
Candy Creations
Vegan caramels? Please and thank you, seller Feedyourface, who whips up creative caramels in varieties like spicy mango, red sea salt, pomegranate balsamic, and even double ginger—made with real ginger juice and topped with crunchy crystallized ginger. For a more on-the-go sweet, Michele Boudreaux creates beautiful, glistening lollipops that are almost too pretty to eat. These lollies have more flair than basic grocery store pops; get ready for flavors like the e. e. cummings (heart-shaped pops with champagne on the outside and a cherry center), mint chip on a stick, the Grandma (lemon-lavender), and La Playa (mango-Tabasco-lime). The lollipops come in packs of six, making a shipment feel more like receiving a bouquet of brightly-colored flowers.
New vegan Etsy superstars enter the scene every day, creating compassionate new treats for vegans around the world. Check the site often to be on the cutting edge of the newest sweets.
Photo by Christopher Patrick Ernst

Please support independent vegan media and get the very best in news, recipes, travel, beauty, products, and more.
Subscribe now to the world's #1 plant-based magazine!
Subscribe