News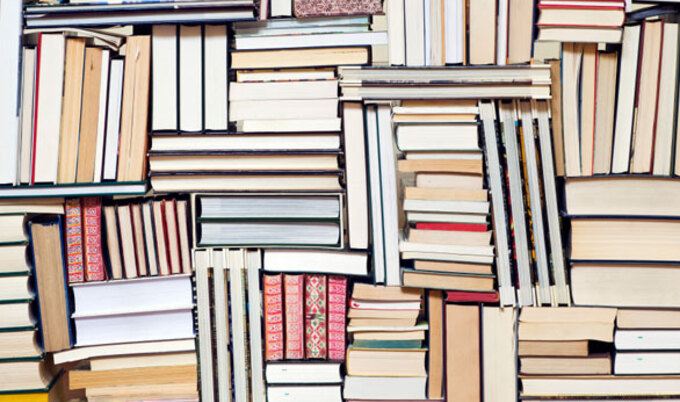 5 Fitness Must-Reads
If January's gloom has overshadowed your get-fit resolutions, these reads will get you back on track.
January 22, 2012
---
Going to the gym, cleaning up our diets, and generally de-cluttering our lives are at the top of everyone's priority list when January 1 strikes. But as the new year becomes less and less new, our resolutions to get healthy can start to fall by the wayside. The good news is that there's a cadre of vegan experts who are just waiting to help us get back on track. Well, technically their out living their lives, but they've each penned a pivotal book that incorporates sure-fire strategies for excellent health. Here are five books that will help keep your resolve (and your biceps) strong all year long.

Power Moves: The Four Motions to Transform Your Body for Life by Marco Borges
Borges isn't just a personal trainer to the stars (though he is that, too—note the foreword to this book by Jay-Z), he's also the founder of 22Days Nutrition, a vegan energy bar company. His training philosophy stems from four power moves, each of which is based on the shoulder, elbow, hip, or knee. Borges' energy is infectious, and his passion for helping people create better health in their lives is limitless. And his success speaks for itself—Jay-Z might have 99 problems, but being out of shape ain't one.

Crazy Sexy Diet: Eat Your Veggies, Ignite Your Spark, and Live Like You Mean It! by Kris Carr
Part nutrition primer, part vegan advocacy tome, and part 21-day cleanse guide, this book has it all. Carr's incurable cancer diagnosis spurred her to action to take charge of her own health, and charge she did. Armed with a vivacious personality that comes through clearly on each page, Carr informs, inspires, and instructs on how to optimize not just the health of one's body, but also the clarity of our minds, and the passion with which we live.

Vegan Bodybuilding & Fitness by Robert Cheeke
Fresh off a feature in The New York Times on vegan bodybuilding, there's never been a better time to pick up Cheeke's book. Cheeke is serious about bulking up on plant-based protein (and he has the guns to prove it). Don't be scared off of this one for fear that you'll end up in a Borat-style Speedo with a spray tan—Cheeke makes sure that even newbie fitness enthusiasts can find his book helpful.

Thrive Fitness: The Vegan-Based Training Program for Maximum Strength, Health, and Fitness by Brendan Brazier
Brazier is an Ironman triathlete—aka a crazy person. From someone whose livelihood has depended on his fitness level for years, he's incredibly well-versed in exactly what it takes to build a healthy, fit body on plants. He's another food-company founder, having started Vega in after creating his own recovery drinks and energy bars to power his workouts. Brazier focuses on what, specifically, athletes should eat to fuel their bodies efficiently.

Finding Ultra: Rejecting Middle Age, Becoming One of the World's Fittest Men, and Discovering Myself by Rich Roll
OK, this one's a bit of a cheat: The book isn't out yet (but will be come early May). Rich Roll, however, has already inspired the VN staff aplenty with his story of couch-to-completely insane levels of fitness. You know how sometimes people tell you that they've run a marathon, and you're (rightly) impressed? Roll ran five Ironman-distance triathlons (yes, those include full marathons, plus swimming and biking legs) in one week. Oh, and he didn't start training until he was in his 40s. No big deal. We can't wait to hear what this plant-powered athlete has to say about getting extra, ultra, super fit.
Want more of today's best plant-based news, recipes, and lifestyle?
Get our award-winning magazine!
Subscribe