Food + Recipes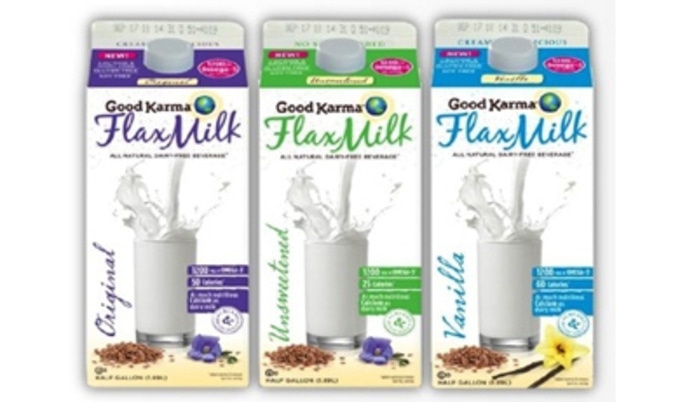 Flax Milk
Chug your omegas right with flax milk, the newest addition to the ever-growing selection of non-dairy beverages.
---
"Fatty acids" may not sound appetizing, but these nutrients are essential to growth, healthy metabolism, heart function, and more. Plant-based sources of omega-3s can be slightly hard to come by, but our old friend flax is loaded with the stuff, and now comes in the form of highly palatable milk, thanks to Good Karma. In addition to being dairy-free, this gluten-free, soy-free beverage is smooth, versatile, and fortified with vitamins D (sunshine!) and B-12 (brain power!). Use it to cream your coffee, spruce up your cereal, or spike your smoothie for a sweet, lean boost of power. We declare this fatty acid source "phatty."
Want more of today's best plant-based news, recipes, and lifestyle?
Get our award-winning magazine!
Subscribe