News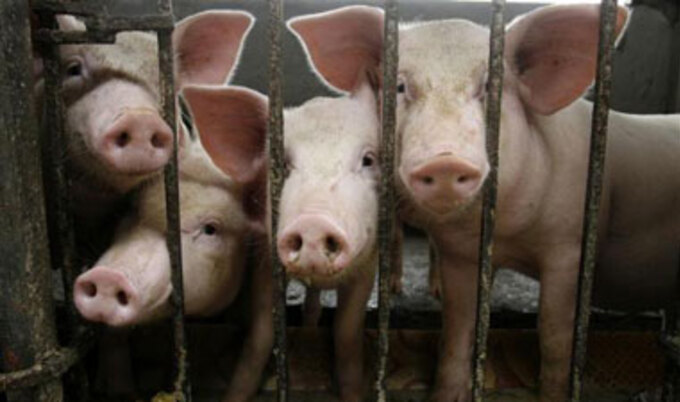 HSUS Reveals Pig Abuse
In an undercover investigation, HSUS has discovered cruelty at two of the nation's top pork suppliers.
January 31, 2012
---
Today, The Humane Society of the United States filed complaints against two of the largest pork suppliers in the US following an undercover investigation that revealed the abuse of pigs. The animal-welfare organization infiltrated two Oklahoma facilities owned by Seaboard Foods and Prestage Farms—the nation's third- and fifth-largest pork producers, respectively—and discovered lame and diseased pigs denied veterinary care, distressed and suffering pigs confined within tiny gestation crates, and piglets being castrated without anesthetic. HSUS filed the legal complaints with the US Securities and Exchange Commission and Federal Trade Commission, disputing Seaboard's claim that it uses "the most humane practices throughout the animal's life," which could qualify as a false and misleading statement.
Want more of today's best plant-based news, recipes, and lifestyle?
Get our award-winning magazine!
Subscribe