Travel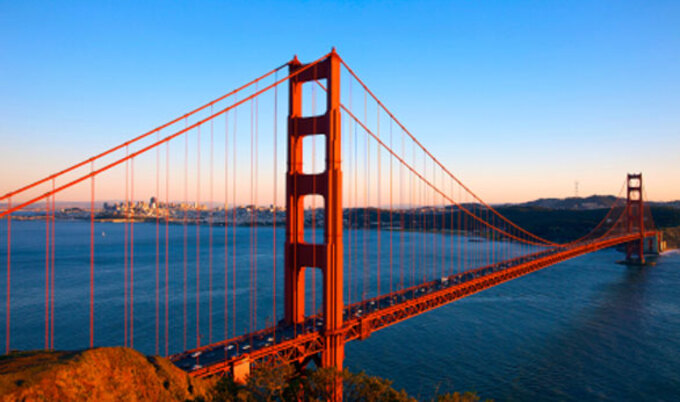 The 20 Best Vegan Dishes in the Mission District
This San Francisco neighborhood is a vegan diner's paradise, and here are 20 dishes that prove it.
---
It's no coincidence that the VegNews HQ is planted square in the middle of San Francisco's Mission District—the neighborhood is a goldmine of plant-based dining. From meatless Mexican to decadent deli sandwiches, this diverse and vibrant area has something for everyone, healthy or indulgent, elegant or casual. The VN editorial team wracked our brains for only the most delicious, most awe-inducing belly-fillers, quick bites, hangover cures, and feasts of finery that have ever been bestowed upon our lips in our sunny locality, and here are the 20 dishes that we came up with. These items—in no particular order—are the best of the best from our minds (and taste buds), but there's plenty more where that came from. Be sure to read our January+February issue for more can't-miss Mission spots, conveniently marked on a handy map that will lead you to the grails of vegan deliciousness.
1. Buffalo Girls from Weird Fish
These seitan "wings" are drenched in tangy buffalo sauce, and are even better when cooled by a dip in the accompanying vegan ranch dressing.
2. Vegan Banana Maple Cupcake from Mission Minis
Mission Minis' adorable bite-sized cupcakes are as sweet to look at as they are to eat (as proven by their appearance on Food Network's Cupcake Wars), and this dairy-free creation features fresh-baked banana cake drizzled with a maple syrup glaze.
3. Quesadillas de Calabaza from Gracias Madre
Warm butternut squash and caramelized onions fill two fluffy tortillas, while the house-made cashew nacho cheese and pumpkin seed salsa make this alleged appetizer entrée-worthy.
4. Soy Chicken Shawarma from Herbivore
Packed full of the best soy chicken in town, avocado, potatoes, tomatoes, onions, hummus, pickles, and tahini, this royal wrap gets its unique kick from a generous dash of hot sauce.
5. Mushroom Seitan Cheesesteak from Jay's Cheesesteak
A popular lunchtime indulgence, a mushroom seitan cheesesteak from Jay's (make sure to ask for vegan mayo and add avocado) is messy, tasty perfection, overflowing with piles of thinly sliced faux meat.
6. Vegan Breakfast from Mission Beach Café
This inviting restaurant on Guerrero has a rotating weekend brunch menu that always salutes its vegan patrons. Sweet potato-butternut squash hash with a spinach-mushroom-asparagus scramble makes a super-scrumptious way to start a Saturday.
7. I Am Hearty from Café Gratitude
Raw deep-dish pizza? Less weird than it sounds. This interpretation goes deep dish by doubling up on nut-based Parmesan and ricotta cheeses, and going big on flavor with sundried-tomato marinara, briney olive tapenade, and fresh pesto.
8. Sweet Potato Tater Tots from Dr. Teeth and the Electric Mayhem
This bar may be the new kid on the block, but they won us over in no time flat with the extensive tater-tot menu. Our favorite pick from the tot repertoire? The sweet potato version, which we can't believe no one thought of sooner.
9. Tiger Salad from Mission Chinese Food
Mission Chinese Food has myriad meatless options, but the Tiger Salad is genius in its simplicity. This refreshing roll packs a bundle of Chinese herbs and crunchy lettuces, drizzled with hot chili oil and turnip vinegar and wrapped in thick rice paper.
10. Chocolate-Coconut Ice Cream from Bi-Rite Creamery
You'll know you're close when you see the ever-present queue for this ice cream shop snaking down the block. Sorbet's cool and all, but a scoop of Bi-Rite's vegan chocolate-coconut ice cream is heaven on a hot day.
11. Vegetarian Pho from Sunflower Vietnamese Restaurant
A bowl of pho can't be beat if you're battling a cold or a rainy day, but vegan versions can be tough to find. Thankfully, Sunflower Vietnamese Restaurant makes a version packed with veggies and tofu—the hoisin sauce and Sriracha are DIY.
12. Vegetarian BBQ Chicken Sandwich from Rhea's Deli
Rhea's has some of the best corner-store sandwiches in the city, best demonstrated by this spicy creation loaded with cabbage slaw, pickled red onions, jalapeños, and faux chicken slathered in barbecue sauce. Just hold the aioli to go dairy-free.
13. Vegan Thing from St. Francis Fountain and Diner
This old-fashioned diner is the ideal spot to seek relief the morning after imbibing a few too many, and the aptly titled Vegan Thing—an impressive mound of potatoes, guacamole, vegan cheese, and salsa—works better than an Alka-Seltzer.
14. Onion Masala Dosa from Udupi Palace
Be forewarned—the dosas at this all-vegetarian South Indian eatery are massive, but good enough to be wolfed down in a single sitting. Three different chutneys complement the onion-potato goodness contained within this crispy wrap.
15. Cha-Ya Roll from Cha-Ya
A fish-free sushi restaurant? You aren't dreaming—Cha-Ya specializes in vegan Japanese food. Their namesake is a sushi roll stuffed with asparagus, avocado, yam, and carrots, battered and tempura-fried, then drizzled with a sweet sauce.
16. Nicky's Polenta from Boogaloos
Polenta goes south of the border with the addition of salsa ranchero and black beans, while a side of stir-fried veggies and cabbage salad helps this dish err on the healthy side of breakfast fare.
17. Vegan Chocolate Mint Cookie from Arizmendi Bakery
A countdown wouldn't be complete without some chocolate, and worker-owned Arizmendi's Bakery vegan chocolate-mint cookie deserves a giant nod for being about a rich morsel of cocoatopia, like a peppermint patty on steroids.
18. Soyrizo Burrito from Papalote Mexican Grill
Papalote shot to the top of the nation's radar after whupping Bobby Flay on Food Network's Throwdown, and for good reason. Their soyrizo burrito makes mouths water, and the taqueria is famed for its unbeatable (just ask Bobby) salsa.
19. Pizza from Beretta
While grab-and-go burritos and diner fare will always charm us, going vegan shouldn't have to mean forfeiting fine dining. Beretta has some of the best cocktails in the city, and will substitute vegan cheese or sausage onto any of their killer pizzas.
20. Vegan French Toast from Sunrise Restaurant
Missing the batter-dipped goodness of a morning slab of French toast after going egg-free? Fear no more, for Sunrise Restaurant has the best vegan French toast we've ever had, with a dollop of fruit on top for an extra punch of sweetness.
Please support independent vegan media and get the very best in news, recipes, travel, beauty, products, and more.
Subscribe now to the world's #1 plant-based magazine!
Subscribe