News
Traffic Jam: The Week Ending January 27
This week, the VN editors give you the best of the internet—four links (and one tweet!) at a time.
January 26, 2012
---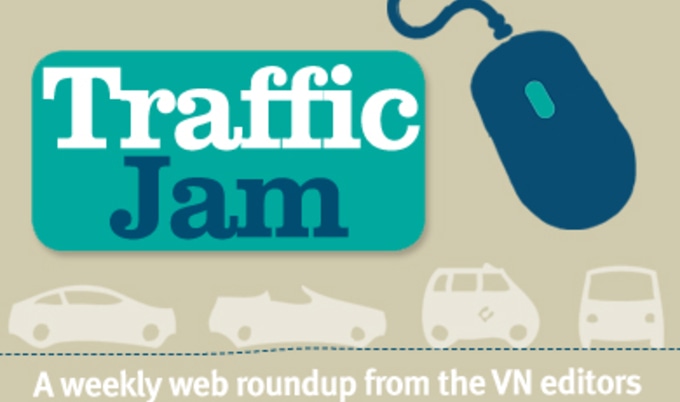 1. One of the beef-loving writers over at Serious Eats is going vegan for a month (yay!), and he is eating some really fantastic-sounding stuff. Case in point: Brussels Sprout Fried Rice with Crispy Cauliflower.
2. S#*t Liz Lemon Says. Now that we've reached the pinnacle, the rest of these videos can stop now.
3. Our friends over at Greatist have lists for replacing meat and dairy in traditional recipes, and although not every one of the 55 substitutions is vegan, we were blown away by the creative suggestions! Prune purée for butter in chocolaty baked goods? Who knew!
4. As we sadly expected, ag-gag legislation is popping up in states across the country, which would make it illegal to take photos or videos of what happens on animal farms (read: goodbye undercover investigations). Read more about it here.
5. And for our Tweet of the Week, Vaute Couture has us reaching into our wallets like nobody's business: "Get ready for our big 5 day coat sale coming up in days! It's our "renovating our first boutique is expensive!" sale ;) <3"—@VauteCouture