News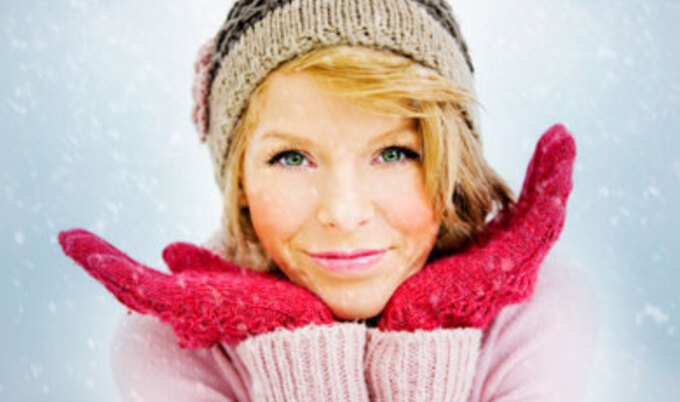 5 Essential Eco-Vegan Body Products for Colder Weather
Keep your skin healthy and vibrant during the colder months with these vegan must-haves.
November 4, 2012
---
As the weather conditions change, so do you. You've migrated away from a knit bikini and into a knit sweater, and instead you're seeking the perfect line of defense against chapped lips, dry skin, and dull hair as opposed to sunburned everything. It's easy to fall prey to all the enticing advertisements bombarding you with reasons to buy flashy lotions and shampoos, but beware: their ingredients might not be so appealing. The last thing you want on your bangin' bod is urea, sodium lauryl sulfate, parabens, phthalates, and dyes derived from insects. These additives can have harmful effects on your hormones, fertility, and immune system, wreck havoc on the environment, and cause a lot of pain (or death) to animals—not pretty at all! Steer clear of the cruel stuff and check out these five products that will keep your body and mind at peace throughout the chilly season.
Silky Smooth
Defending your epidermis from dry air doesn't require a routine comprised of 20 products. Keep it simple with MuLondon's organic moisturizers ($24–34), hailed by vegan bloggers and adored by the Campaign for Safe Cosmetics and Green America. Made from über pure plant-based herbal extracts, rich shea butter, and loaded with essential oils, this stuff is literally good enough to eat. Bonus: the products come in eco-friendly plastic-free containers! There are five aromatic scents to choose from, including rose, white chocolate (heaven!), and a fragrance-free option. Your skin will look, feel, and smell fantastic (try not to lick it when you get mid-day sugar cravings).
Sunny Disposition
Summer isn't the only time of year you need to protect your skin from the sun: skin is just as susceptible to sun damage during the chilly months of winter. Keep it safe when out playing in a leaf pile or the snow bank with Suntegrity ($24–45). This holistic, People for the Ethical Treatment of Animals- and Leaping Bunny-certified sunscreen has been rated one of healthiest options on the market, with all-natural components including aloe vera, coconut oil extract, and citrus. Don't let the wholesome image fool you—this line fends off UVA and UVB rays with the best of 'em, while keeping your precious pores moisturized sans grease.
On a Cleanse
Dry, cold air is rough on complexions, resulting in inflammation, redness, and sensitivity—major dampers on your sex appeal. It's tricky to find a face wash that cleanses without drying out your skin and moisturizes without turning you into an oil slick, but Gluten-Free Beauty has you covered. The Balancing Face/Body Wash ($27) works wonders for any skin type (but particularly the sensitive kind) via deep-cleansing clay that gently purifies, clarifies, and refreshes. Take it to another level with the Exfoliating Olive Oil Cleanser ($35) to scrub away dead cells and unclogs pores—radiance awaits you!
Lip Service
Low temperatures, wind, and dry air leave you vulnerable to the dreaded chapped-lip syndrome, so don't be caught without a reparative balm in your pocket. Hurraw! is a vegan crowd-pleaser due to its mouthwatering flavors: black cherry, root beer, earl grey … enough said. For a severely parched pucker, a deep treatment such as Moon Balm ($4.29) is your best bet. Made from raw, organic oils proven to regenerate and rejuvenate skin, this restorative night treatment is extra thick and crazy creamy. Soothe while you snooze.
Hair Today, Dry Tomorrow
Your hair style shouldn't have to suffer during brisk weather, so treat your tresses to a formula that will leave it soft, manageable, and lustrous in even the worst conditions: Eco Sevi is at your service. Start with the Pumpkin Seed Moisture Shampoo ($15) to cleanse and hydrate, follow up with Argan Babassu Hair Lotion/Leave In Conditioner ($19) to fend off brittle strands, and end with Cupuacu Argan Moisture Pomade ($20) to combat frizz and fly-aways. Handcrafted in Baltimore, MD, this happening holistic line is organic, fair trade whenever possible, and ships in recycled materials.
What are your go-to winter beauty products? Tell us in the comments below!
Whitney Lauritsen runs the website ecovegangal.com, which features videos and articles to help people make healthy eating choices and develop more sustainable lifestyles.
Want more of today's best plant-based news, recipes, and lifestyle?
Get our award-winning magazine!
Subscribe