Food + Recipes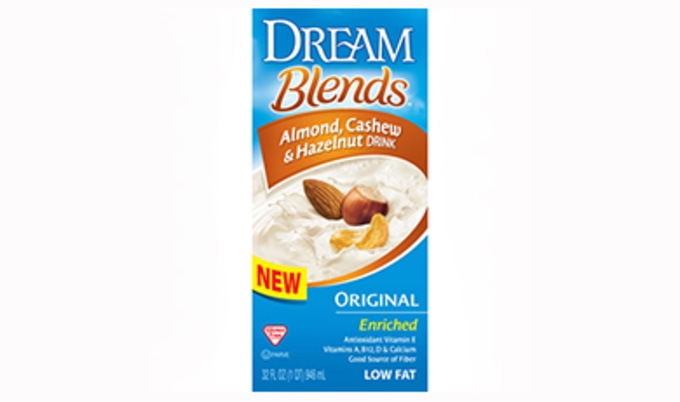 Nutty Dairy-Free Milk Blend
Why settle for soy when you can have almond, cashew, and hazelnut in your milk substitute?
---
There was a time when we rejoiced at the sight of soymilk, and were straight up amazed by almond milk. But it's almost 2013, the world hasn't ended yet, and frankly, it wouldn't hurt to try something new in our cereal or latté. When we got our paws on Dream Blends, we were astounded that no one had previously thought to mix the smooth, nutty flavors of almonds, cashews, and hazelnuts for an ever-so-slightly more special beverage experience. Plus, the milk is packed with vitamins E and A (for your skin and peepers, respectively), B12 for your brain, and vitamin D and calcium for your bones. It's triple trouble, but, you know, in a good way. What will they dream up next?
Want more of today's best plant-based news, recipes, and lifestyle?
Get our award-winning magazine!
Subscribe