News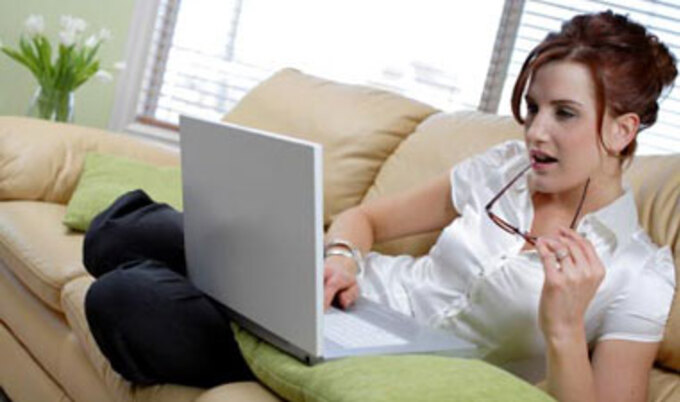 11 Must-Follow Pinterest Accounts
Let Pinterest be your portal to beautiful images and ideas, where veg-friendly recipes, products, and inspiration abound.
February 5, 2012
---
In case you've been living under a rock (but no offense to those that have made that lifestyle choice), Pinterest—an image-based, link-sharing social network—has been taking the internet by storm with its easy-to-use, easy-to-share, easy-to-browse format and emphasis on the aesthetically pleasing. VegNews has jumped on board, eager to offer our readers yet another way to enjoy the most delicious vegan recipes—from healthy to decadent—and the most heartbreakingly adorable stories of animal rescues and unlikely animal friends. And, we have a few inspirations of our own. Here are the Pinterest accounts that keep us oohing, aahing, and coming back for more.
Vegansaurus
One of the—if not the–most entertaining vegan blogs out there, Vegansaurus feeds us our daily dose of food porn and cute-animal swoons with a wickedly hilarious edge. Its Pinterest board is similarly enthusiastic—be prepared for some caps-and-exclamation-points-level excitement when its editors discover and pin a pie crust made out of cinnamon rolls or a video of yawning baby monkeys.
Kathy Patalsky
The mastermind behind the popular food blog Healthy Happy Life, Kathy Patalsky shares her insight and food wizardry on her Pinterest site, which catalogs beautiful photos from her own blog as well as inspiring vegan recipes from around the web. Let your eyes be as big as your stomach by feasting—visually and literally—on dishes such as Gingerbread-Swirl Creamy Wheat Cereal and Deviled Avocado.
Real Simple
This lifestyle mag's Pinterest site is loaded with neat ideas, spanning the realms of home décor, holiday flourishes, and hairstyles. Our favorite board: New Uses For Old Things, which makes us wonder why we never thought to convert a vintage suitcase into a medicine cabinet or a hair band into a bouquet holder.
The Laziest Vegans in the World
These vegans may be lazy, but their Pinterest site is prolific as can be with 19 different boards of veg-friendly fodder to dally over. Even categories like meat substitutes and dairy-free frozen desserts each get their own section, so no matter how lackadaisical you are, you can find exactly what piques your interest.
Engine 2 Diet
For a healthier, more intellectual side of Pinterest, try Rip Esselstyn's Engine 2 Diet page. Whether you're looking for a book from an expert on plant-based nutrition, a brain-tickling article about personal wellness, or a video interview with a prominent vegan doctor, these boards have everything you need to stay fit and well-fed.
Vanessa Rees
Brooklyn-based photographer Vanessa Rees not only has an array of beautiful still-lifes and portraits, but also a dedicated "Nom Nom Nom" board with craveworthy, mostly vegan dishes gathered from around the web. And this talented lady has taste, too—who wouldn't go ga-ga for baked truffle fries or pumpkin-spice sticky bread? Be sure to check out her own food blog, too, for recipes and photos that will make you smile—and salivate.
Daiya Foods
As if we needed another reason to adore Daiya and all of its splendorous uses, the company offers dozens of ideas for cooking with its three varieties of dairy-free cheeses. We came for the butternut squash and kale mac 'n' cheese; we stayed for the board of cute baby animals.
Shape
Don't get us wrong—we could never get enough gorgeous vegan recipes and adorable photos of baby animals. But when it comes time for fashion inspiration, workout tips, and "fitness swag" (in Shape's words), we turn to this magazine's Pinterest feed to put a little glam back into our wellness regimen. The Low-Calorie Cocktail and Juice Recipe boards alone make it worthy of a follow.
California Home + Design
We love gazing at dreamy bedrooms and thinking of ways to bring elements of design into our own domains. California Home + Design offers 14 boards of interior design bliss, with innovative picks like a lawn-topped dining room table (indoor picnic!) and a hanging succulent garden.
Eco-Vegan Gal
For this feed, Eco-Vegan Gal's Whitney Lauritsen covers topics far and wide, from personal style to mental health to easy-breezy recipes. Check out her Inspiration board for a boost of positive energy, or scope her Beauty picks and brainstorm your next signature eyeliner look.
Whole Foods Market
One word: drool. While not all of their offerings are veg, Whole Foods does offer an Eat Your Veggies board with oodles of vegetarian and vegan recipes hashtagged for easy identification. If South African-Inspired Pickled Mango or Lentil and Quinoa Salad with Cashews don't entice you, let the Delicious Art board be your muse and whip up veganized Tuxedo Strawberries or Chocolate Lace.
Follow these frontrunners for endless eye candy and food-for-thought about all things veg, from decorating to dessert, and don't forget to follow VegNews for nonstop reminders of why the plant-based life is the good life.
Please support independent vegan media and get the very best in news, recipes, travel, beauty, products, and more.
Subscribe now to the world's #1 plant-based magazine!
Subscribe