News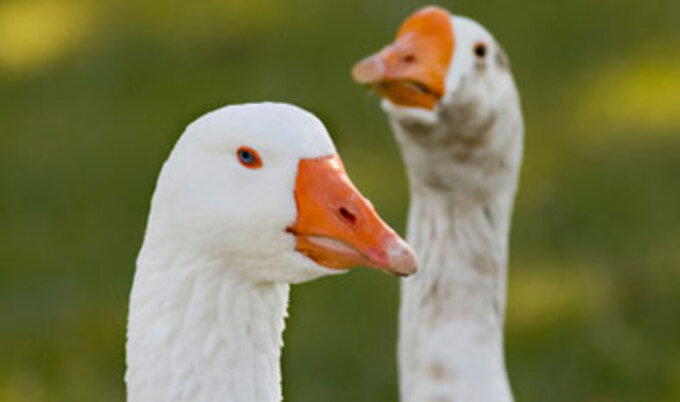 APRL Foie Gras Investigation
An APRL video, narrated by actress Wendie Malick, reveals the suffering of ducks on foie-gras farms.
February 7, 2012
---
Hot in Cleveland actress Wendie Malick is the narrator of a recent Animal Protection and Rescue League video revealing the mistreatment of ducks on foie-gras factory farms. Foie gras, French for "fatty liver," is produced by force-feeding ducks until their livers become severely enlarged—a process that has led to a pre-slaughter mortality rate up to 20 times higher than other duck factory farms. An industry-wide investigation into the practice conducted from 2002 to 2004 prompted a statewide ban on force-feeding in California, effective this year, and caused foie-gras producers to vow to make the process more humane. However, APRL's new video, portions of which were filmed in 2011, exposes the continued inhumane treatment of ducks on New York and California farms.
Want more of today's best plant-based news, recipes, and lifestyle?
Get our award-winning magazine!
Subscribe