News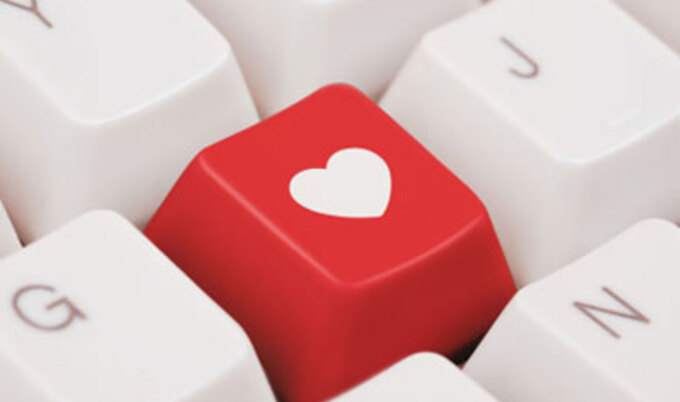 Creative Ways to Meet People
Looking to broaden your social circle? Check out these tech-friendly ways to get friendly!
February 28, 2012
---
PETA President Ingrid Newkirk famously suggested that all vegans should date omnivores, thereby seducing them not only to our boudoirs, but also to our cruelty-free lifestyle. Maybe you're looking for that special someone (either for conversion, or just for conversation), maybe you've recently moved to a new town, or maybe you're simply sick of seeing the faces of your five standard friends each night. Whatever your reason for wanting to expand your social circle, navigating the waters of new friendships (or, gulp, romantic relationships) can be daunting. How do hip and modern singles fill up their digital dance cards? Whether online or in person, here are a few of our favorite ways to meet new people.

App-ropo
For everything from getting a reservation at your favorite restaurant to sucking away hours of precious time with mindless games, apps do everything these days—including helping connect with new potential friends. Foursquare is the best-known location-based app of the bunch, as it blends gaming with social networking. Users check in at real-life locations (say, your favorite happy-hour bar), and are rewarded for the frequency with which they visit that location. Users can see where their friends are, and if someone interesting happens to be nearby. Loopt offers a similar experience, minus the gaming. Loopt users can crowd source insider info about specific locations (for example, asking other users for secret menu items at a favorite vegetarian restaurant), and post location-based activities for new people to join. Finally, for a very direct approach, there's Grindr and Blendr. Users of these two apps upload profiles, and get notifications when other users are in their vicinity. The premise of both apps is to find someone nearby for a quick meet up—so be prepared for some forwardness.

Sites for Sore Eyes
If the phrase "online dating" sends shivers down your spine, take a deep breath. A host of newish sites have cropped up that aim to take the awkward out of online dating. Nerve, a news site all about sex, love, and relationships, offers Nerve Dating, which allows users to ask questions, post about their favorite activities, and saves them the embarrassment of writing a long, personal introduction. The idea behind Nerve Dating is that people strike up conversations as they might at a real life party, not in a forced, awkward way. OkCupid quizzes its users on how they date, revealing the mysteries of the heart to the online community. The site also allows those looking for love to narrow their search by keywords (such as the obvious "vegan"). Finally, Missed Connections is where the hope of love springs eternal. Users post descriptions of people they've seen on the street, but never gotten the chance to speak with. Saw a cute gal at the grocery store who also happened to be restocking her Food for Lovers queso supply? Post about it, and see if she loves you back! Though less informative than the dating sites that list more aspects of someone's personality, the possibility of finding that one person whose eyes you met across a crowded produce bin is pretty epic.

The Old Fashioned Way
There's no two ways about it: sometimes, you just have to go up to someone cute and introduce yourself. Vegan Drinks happen nationwide, and can be great for finding like-minded loves. If you're feeling particularly brave, just find an activity that interests you, and chat up the cutie who also happens to be there. Mortified offers ice-breakers galore, as willing participants read journals from high school, in all their embarrassing glory.
Whether you go old-school or new-fangled in your quest for human companionship, there are myriad methods for meeting strangers, aka friends you don't know yet.

Please support independent vegan media and get the very best in news, recipes, travel, beauty, products, and more.
Subscribe now to the world's #1 plant-based magazine!
Subscribe