News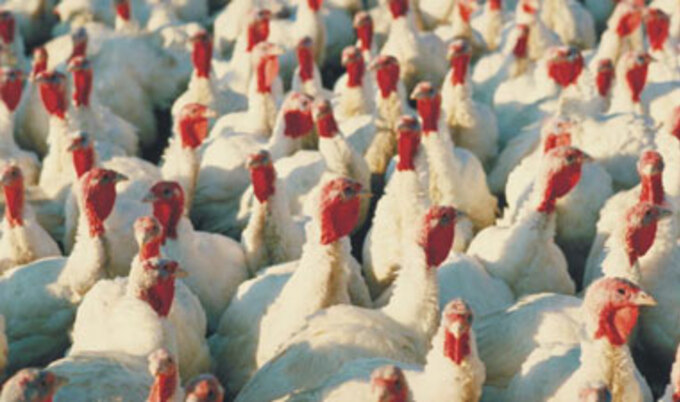 Farm Raid Leads to Arrests
Five Butterball workers face criminal charges after an undercover video showed them abusing birds.
February 16, 2012
---
Five Butterball turkey farm employees face felony and misdemeanor animal-abuse charges following a Mercy For Animals investigation. Police raided the North Carolina factory farm on December 28, after MFA showed authorities undercover footage of workers kicking, dragging, and bashing the heads of turkeys. In addition to the arrests, Sarah Jean Mason, director of Animal Health Programs with the state's Department of Agriculture, pled guilty to obstruction of justice after warning a Butterball employee about December's police raid. Butterball says the actions at their North Carolina facility violate its "zero tolerance policy for any mistreatment of our birds," and has pledged to reevaluate its animal-welfare policies.
Let's get FABULOUS! Order your copy of the hot-off-the-press VegNews Guide to Being a Fabulous Vegan — filled with everything you need to know to live a super-fabulous vegan life (including our all-time favorite recipes)!
Order Now