News
Traffic Jam: The Week Ending February 10
This week, the VN editors give you the best of the internet—four links (and one tweet!) at a time.
February 9, 2012
---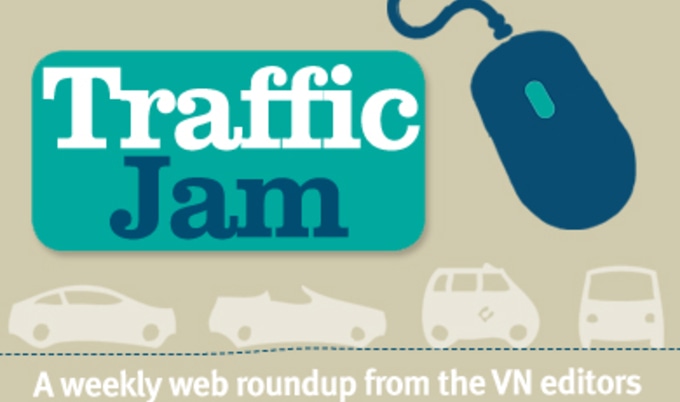 1. Who wants some Chilaquiles with Pepitas, Charred Corn, and Black Beans? [Flaps arms in the air with zero abandon.]
2. Vegan Ryan Gosling FTW.
3. Some Etsy genius (namely, one Monica Cooper) has created vegan bacon Guinness salted caramels. Yes, with vegan Guinness. We're not even sure what to do with this information.
4. Forgive us, for a moment, as we geek out, magazine-editor-style. Dearly departed design magazine Domino is making a triumphant return! We can't wait for April.
5. And for our Tweet of the Week, we have something to say to reader Sarah Dade, who reacted to the reveal of our March+April issue (the first-ever Man Issue!): We've already bleep-ing cursed quite a bleep-ing bleep-ing bit about it. "@VegNews This makes me want to curse with happiness and excitement! Can't wait get mine in the mail and snatch up more for friends!!!"—@GreenEyedVegan