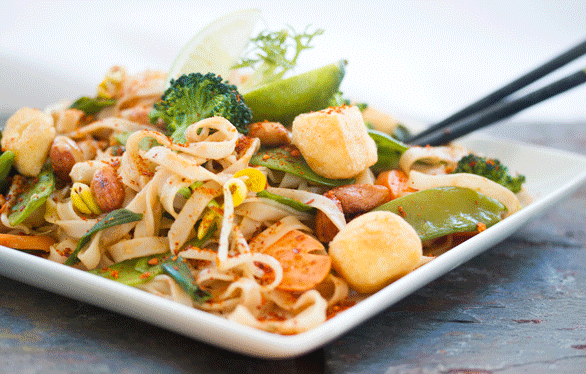 These scrumptious dishes, from appetizer to dessert, are fresh and ready for springtime!
March 11, 2012
---
Every year, we relish the moment when the cold chill of winter is replaced by spring showers and sunshine. Between enjoying a walk outside for the first time in months and getting shorts and skirts out of the back of your closet, it's important to remember one of the best things about the spring months: the produce! Fresh greens that wake up winter salads and ripe strawberries ready to be eaten are just a few of the many vegetables and fruits sprouting this time of year. Take advantage of these delicious treats with these five gluten-free recipes: Each one of them will delight the taste buds of you and every one of your guests!
Freshen up your plate with these springtime-ready recipes!
Stuffed Mushrooms
Avocado Arugula Salad
Spring Veggie Stir Fry with Noodles
Spinach Roasted Fingerlings
Chocolate Strawberry Pie
Allyson Kramer blogs her vegan, gluten-free goodies and food photography at manifestvegan.com. Her first cookbook, Great Gluten-Free Vegan Eats, hits shelves June 2012.
Photo courtesy of Allyson Kramer