News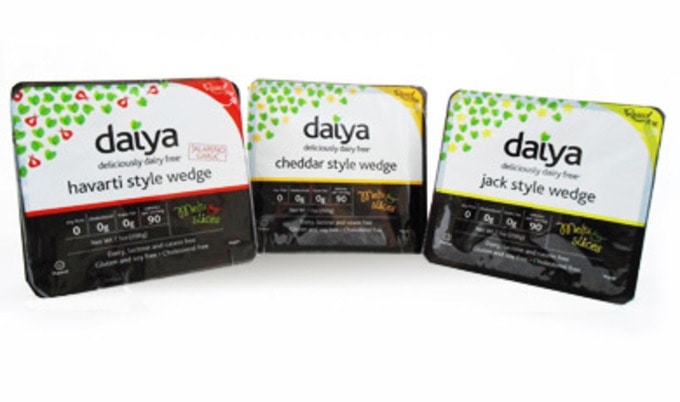 Daiya Wedges
Daiya does it again with three new wedges that set a higher standard for vegan cheese deliciousness.
March 4, 2012
---
You might want to sit down while we tell you this. We've waxed poetic about the magic of Daiya shreds for three straight years, continuously amazed by their ability to elevate pizza, sandwiches, nachos, et cetera, always and forever. But the world of block cheese had yet to be conquered—until the vegan cheesemaster's new wedges showed up at our office. With perfectly spicy jalapeño-garlic havarti, rich cheddar, and smooth jack to choose from, we were beside ourselves in cheesy glee. We're foreseeing zesty havarti cheeseburgers, perfect potato-cheddar soup, and quesadillas oozing with jack on our horizons—all three varieties truly wowed us. Omni friends, listen up: the claim "I could never give up cheese" expires on April 1, 2012, when these wonderful wedges will hit natural food stores nationwide.

Let's get FABULOUS! Order your copy of the hot-off-the-press VegNews Guide to Being a Fabulous Vegan - filled with everything you need to know to live a super-fabulous vegan life (including our all-time favorite recipes)!
Order Now