News
Traffic Jam: The Week Ending March 2
This week, the VN editors give you the best of the internet—four links (and one tweet!) at a time.
March 1, 2012
---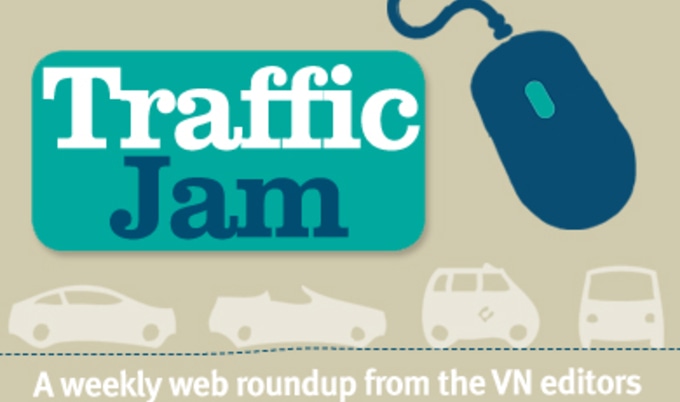 1. New. Daiya. Hard cheeses. That is all.
2. What happens when a baby porcupine eats a pineapple? You'll just have to watch to find out. Also, did you know a baby porcupine is also called a "porcupet?" We're always learning!
3. Looking for exercise motivation? Well, maybe being chased by zombies will get you moving. All you need is a very creative (and maybe slightly morbid?) app!
4. Forget pizza: This Veggie Calzone with Roasted Garlic Cream Sauce makes us want to swear off the slices for good. (Totally kidding. We'd have both at the same meal.)
5. And for our Tweet of the Week, this editorial calling for a veto of Iowa's ag-gag bill has us cheering: "Great editorial by Iowa's Press-Citizen: Time to get out the veto pen for the 'ag gag' bill – icp-c.com/yHD9u9"—@TryVeg