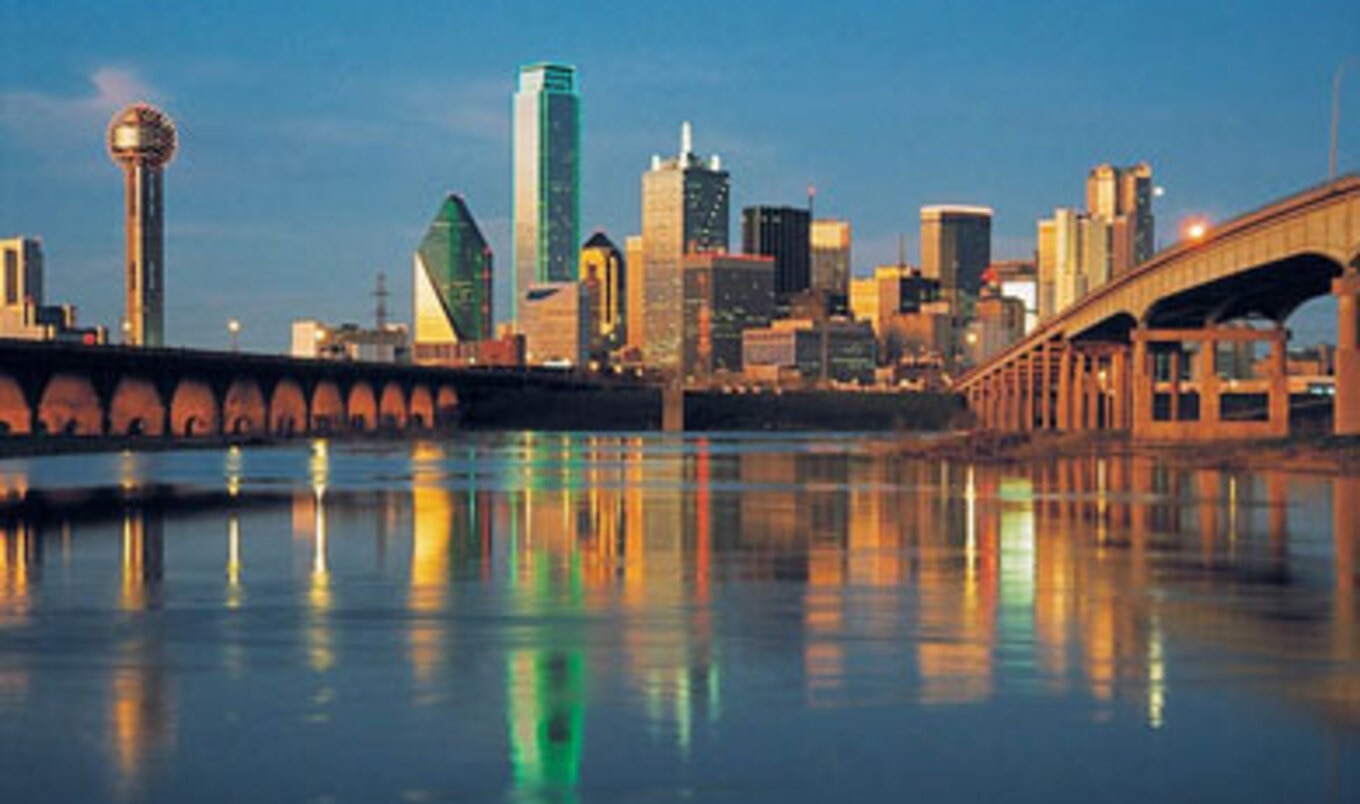 These cities are putting themselves on the map as up-and-coming veg destinations.
April 8, 2012
---
Back before vegan celeb Ellen DeGeneres proclaimed her love for Gardein on national television, when nary a sprinkle of Daiya had melted atop a dairy-free pizza, the plant-based lifestyle was still considered fringe in much of the country. Veganism and vegetarianism have since gone mainstream and, as a result, are becoming increasingly accepted in cities large and small. While there's nothing quite like a food-fueled vacation to major vegan hotspots such as Portland and New York City, exploring lesser-known locales is a great way to appease both your adventurous spirit and your insatiable appetite. VegNews consulted local experts to get all the goods on up-and-coming vegan cities. Here are our five picks for uncovering the best compassionate cuisine off the beaten path.
Louisville, KY
No matter how you pronounce the name of Kentucky's largest city (locals recommend dropping the 's' and slurring the vowels), Louisville is quickly establishing itself as more than just the birthplace of Major League Baseball's official bat. Its growing vegan community has access to a diverse array of dining options, ranging from ethnic cuisine to down-home American classics. While meat and dairy continue to reign supreme in traditional Southern fare, Derby City vegans have proven that, when it comes to food, rules are meant to be broken.
Local veg organization: Louisville Vegetarian Club
Can't-miss eats: Veteran veg-friendly restaurant owner Huong "CoCo" Tran's latest ventures, Heart and Soy and Roots—sister restaurants that pack a one-two punch of appetizing pan-Asian eats—feature house-made tofu in dishes such as the tofu clay pot with wild mushrooms and onions. Nearby omni institution Ramsi's Café on the World's brunch buffet has reached legendary proportions among local vegans—think all-you-can-eat chocolate chip pancakes and vegetable paella—but is also open late, making it the perfect stop for a midnight snack (vegan seitan-parmesan Panini anyone?). Formerly a food truck, Morels the Vegan Butcher has transitioned to a catering and delivery operation, peddling its artisanal cruelty-free queso (including a smoked beer cheese) and sandwiches at grocery stores and cafés throughout the city. And since no savory meal is complete without dessert, Annie May's Sweet Café, a vegan-friendly, allergy-sensitive bakery, is a one-stop shop for vegan cakes, pies, and pastries, all of which are also gluten-free.
Veg insider says: "Part of the reason that I like being vegan here is because I think we have the framework to really affect change in a city that for the most part is a meat-and-potatoes loving place. I love being the counter to that." – Samuel Hartman, VN contributor, vegan blogger, and Louisville Vegetarian Club committee member
Kansas City, MO
Don't count out this Missouri metropolis: vegan cuisine is slowly replacing barbecue as the city's central culinary draw—and local champions of plant-based living have the numbers to prove it. The city's vegan and raw food Meetup groups are each nearing 800 members, while new all-vegan businesses, including a weekly meal delivery service and a soon-to-be-open Café Gratitude, are beginning to give omni establishments a run for their money.
Local veg organization: Veg Kansas City
Can't-miss eats: Seventeen years after Sandi Corder and Monica Jones opened Eden Alley, the restaurant has become a veg institution, boasting a vast array of clearly denoted vegan options, such as grilled cashew-cheese sandwiches and sweet-potato burritos. Eden Alley paved the way for all-vegan establishments such as Mud Pie, a bakery and coffee house, and Füd, which has been wowing locals with its jackfruit tuna and wild-rice taco meat since it opened two years ago. While far from all-vegan, local bars McCoy's Public House and its next-door neighbor The Foundry go beyond the beer to include crave-worthy dishes such as McCoy's legendary mock-duck Thai curry with pickled pineapple and sweet potato. Not do be outdone, The Foundry's Cheat Lover's Pizza, made with vegan sausage, cheese, and its signature 12-hour tomato sauce, has been a hit with the cruelty-free crowd.
Veg insider says: "Yeah, we're the barbecue capital of the world, but not everybody here is always eating brisket and pork! We don't have a lot of dedicated veg restaurants, but we have so many places that have that option." – Amber Shea Crawley, chef and author of Practically Raw
Dallas, TX
Despite being deep in cattle country, Dallas vegans have been bucking Texas tradition in favor of a compassionate lifestyle. The town's heavily attended Vegan Drinks events, organized by resident veg organization Dallas Vegan, give local herbivores a chance to mingle at a different bar each month, and the Texas State Veggie Fair, an annual celebration of vegan living, is rapidly growing as it approaches its third year. Even Larry Hagman, who arguably became the face of the city when he began playing cowboy-hat-wearing oil magnate J.R. Ewing on the classic TV soap Dallas, has reformed his beef-eating ways, adopting a vegan diet this year to combat cancer.
Local veg organization: Dallas Vegan
Can't-miss eats: First established in nearby Fort Worth, Spiral Diner has become the go-to spot for vegan comfort food. There, hungry vegans can nosh on faux-bacon-filled Cowboy Burgers slathered in barbecue sauce or the diner's famous nachos, piled high with cashew-based cheese, veggies, and faux meat. Veggie Garden provides a lighter alternative, with its no- to low-oil dishes including veganized Bibimbop, a traditional Korean rice bowl topped with cooled mixed vegetables. Across town, V-Spot Vegan Café's elevated offerings include tempura rolls, bean tostadas, and mushroom and butternut squash risotto—fusion dining at its best. Dallas athletes have been known to frequent Dallas Bicycle Café, whose vegan-friendly menu was designed to accommodate the needs of the runners and riders who train around White Rock Lake. Even if physical activity isn't on the agenda, a tofu-topped quinoa bowl or vegan wrap is enough to sate any Texas-sized appetite. After a long run, Dallas residents can beat the summer heat with a cone of vegan soft serve from The Green Spot, an unexpectedly healthy convenience store attached to a nearby gas station.
Veg insider says: "In a lot of ways Dallas has become a lot more vegan-friendly thanks to the activism that's been going on here." – Nora Kramer, Texas campaign coordinator for Mercy For Animals
Denver, CO
In the past decade, restaurants in Denver have become increasingly receptive to plant-based diners' dietary needs. The widespread availability of meat-free cuisine may have something to do with Denver's committed and vocal veg community, which has consolidated itself into two symbiotic organizations: Plants and Animals Denver and Vegan Coloradical. These groups have launched everything from a monthly community dinner called Chomp to a vegan prom, making the Mile High City a destination for both vegan dining and vegan dancing.
Local veg organization: Plants and Animals Denver and Vegan Coloradical
Can't-miss eats: There are almost as many veg-friendly eateries to choose from in Denver as there are crags on the Rockies. Budding businesses Atomic Tamale, a veg tamale shop that offers free vegan menudo soup every Sunday, and mobile eatery The Vegan Van have burst onto the vegan scene to much enthusiasm. Meanwhile, veteran vegetarian joints City O'City and nearby Watercourse Foods have expanded their menus to include vegan brunch basics such as tofu scramble and biscuits and gravy. While not entirely veg, diners looking for a more upscale experience can sink their teeth into the many vegan offerings at Linger. In addition to its savory options—its Mongolian barbecue mock-duck buns are a must-try—Linger's grown-up take on peanut-butter-and-jelly places whipped peanut-butter tofu, torched bananas, and cabernet jelly inside a sweet chocolate shell.
Veg insider says: "We've been able to create a community of vegan-friendly places by always having conversations with the owners of the restaurant. As people become more comfortable with veganism, restaurants will pay attention to customers." – Dan Hanley, blogger at The Gay Vegans
Oakland, CA
San Francisco and Berkeley may get all the attention, but this other City by the Bay has a lot to offer its vegan visitors. Veg-friendly options abound across Oakland's sprawling urban landscape, and events such as the city's first-annual Veg Week, taking place from April 15 to 21, further serve to promote the compassionate lifestyle. Though the city currently lacks a central veg organization, events such as East Bay Vegan Drinks are making a comeback just as the city begins to earn national respect as a foodie destination.
Can't-miss eats: Oakland is home not only to a veg "butcher"—Layonna's Vegetarian, a Chinatown mainstay that specializes in mock meats—but also a vegan-friendly cheese shop, Sacred Wheel, which sells dairy alternatives and artisan tofu made fresh by hometown heroes Hodo Soy Beanery. Diners looking for a sit-down meal can head to Souley Vegan, the much-loved soul-food restaurant whose cruelty-free take on Southern cuisine includes country-fried tofu and breaded bites of okra, or can opt for a healthful plate of organic vegetables and grains from macrobiotic eatery Shangri-La Vegan. Like any town worth its weight in sugar, Oakland is also home to an all-vegan and organic doughnut shop, Pepples Donut Farm, which offers savory brunch items in addition to its classic circular sweets.
Veg insider says: "Oakland has long been a leader in sustainability. We're a very vegetarian-friendly community." – Oakland Veg Week organizer Kristie Middleton in the East Bay Express
Love the plant-based lifestyle as much as we do? Get the BEST vegan recipes, travel, celebrity interviews, product picks, and so much more inside every issue of VegNews Magazine. Find out why VegNews is the world's #1 plant-based magazine by subscribing today!