Recipes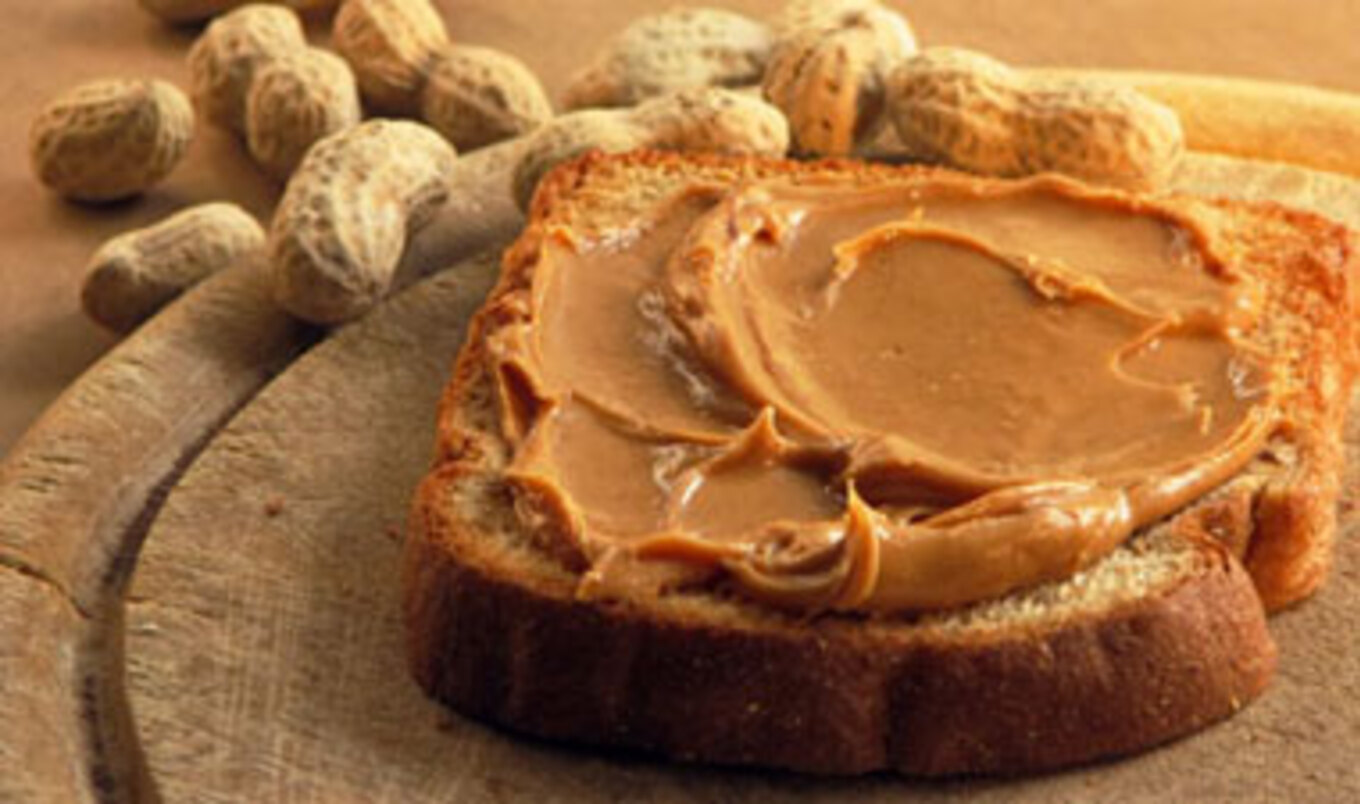 9 New Ways to Use Nut Butters
Featuring a huge variety of decadent nut butters, this slew of scintillating recipes will take you beyond PB&J.
April 17, 2012
---
It used to be that peanut butter was the only game in town, but the "PB" of PB&J has some serious competition. The vast array of almond, cashew, and even walnut butters hitting the shelves, not to mention new flavor combinations such as cinnamon-raisin swirl peanut butter or chocolate sunflower seed almond butter—it's enough to send our gourmet-goodie making minds into a frenzy. Baked into a cookies, blended into a new salad dressing, or layered between chocolate in a pie, you can literally create any flavors you want with a scoop of flavored nut butter. Here are some new contenders for your next PB&J—and beyond!

1. Spring Asparagus Salad with White Chocolate Peanut Butter Mustard Dressing
We are huge fans of Peanut Butter & Co's White Chocolate Wonderful spread because vegan white chocolate is truly wonderful. Since we usually stir this spread into our oatmeal, or eat it straight out of the jar (after all, the company suggests it), we're totally intrigued by using it in a savory dish like this fresh asparagus and cherry tomato salad.
2. Peanut Butter Cup Pie
There is no better pairing than chocolate and peanut butter and this pie features a peanut butter crust with chocolate pudding filling (aka heaven). We suggest using Earth Balance's new Creamy Peanut and Coconut Spread since the addition of coconut would make this pie even richer.
3. Crispy Peanut Tofu
It's time to go savory with the original nut butter. VN columnist Hannah Kaminsky, while known for her sweet side, takes Betty Lou's Powdered Peanut Butter and whips up tofu triangles with a garlicky ginger peanut sauce. The peanut butter powder also doubles as a great addition for smoothies or for making PB when you want a little extra protein on the go.

4. One-Minute Almond Butter Banana Oatmeal
We like one-minute breakfasts, especially when you add in almond butter and banana slices to good-for-you oatmeal. Mix in Barney Butter Almond Butter, a spread that's completely smooth and made in a peanut-free facility, and then go about your busy day.
5. No Bake Cocoa Cookies
Even easier than one-minute breakfasts are no-bake cookies, which only require blending all the ingredients in a food processor. This recipe uses Nuttzo Seven Nut and Seed Butter, packed with peanuts, almonds, Brazil nuts, cashews, hazelnuts, flax seeds, and sunflower seeds, so these cookies are seven kinds of tasty (and healthy!).
6. Nutella Fudge Pops
Are your minds blown? Ours are. Blogger Chocolate Covered Katie uses only five ingredients to create these swoon-worthy popsicles that shouldn't be reserved strictly for summer. A French company, Noiseraie Productions, makes a vegan version of Nutella called Choc & Nut made with hazelnut, cashews, and cocoa that would be perfect in this frozen confection.
7. Chocolate Peanut Butter Rice Crispy Bars
Remember when you thought giving up gelatin-filled marshmallows meant the end of a childhood favorite—rice crispy treats? With blogger Namely Marly's revamped version, crispy combines with a peanut butter cup to make one delicious bar. If you want to raise the bar on this recipe, try Wild Squirrel's Chocolate Coconut Peanut Butter in place of the peanut butter for an extra layer of wonderful.
8. Gluten-Free Peanut Butter Banana Pancakes
The sight of Allyson Kramer's tower of peanut butter and banana pancakes is enough to get us to wake up early on a weekend and whip up this recipe. Substitute the creamy peanut butter with Justin's Chocolate Hazelnut Butter for a brunch special that will make your gluten-free dreams come true.
9. Spicy Peanut Eggplant and Shallot Stew
Leave it to vegan cookbook author extraordinaire Isa Chandra Moskowitz to turn a pantry staple into a hearty bowl of eggplant, tomato, and peanut stew. Try using BeKind Butters' Boulder Heat, a peanut butter spread with a kick of paprika, in place of the plain PB for a bit of added spice.
While the simple, wonderful PB&J sandwich will always have a place in our hearts, we can't wait to try all of these recipes and more. Let us know in the comments what are some of your favorite nut butter brands and nut-based recipes.
Love the plant-based lifestyle as much as we do?
Get the BEST vegan recipes, travel, celebrity interviews, product picks, and so much more inside every issue of VegNews Magazine. Find out why VegNews is the world's #1 plant-based magazine by subscribing today!