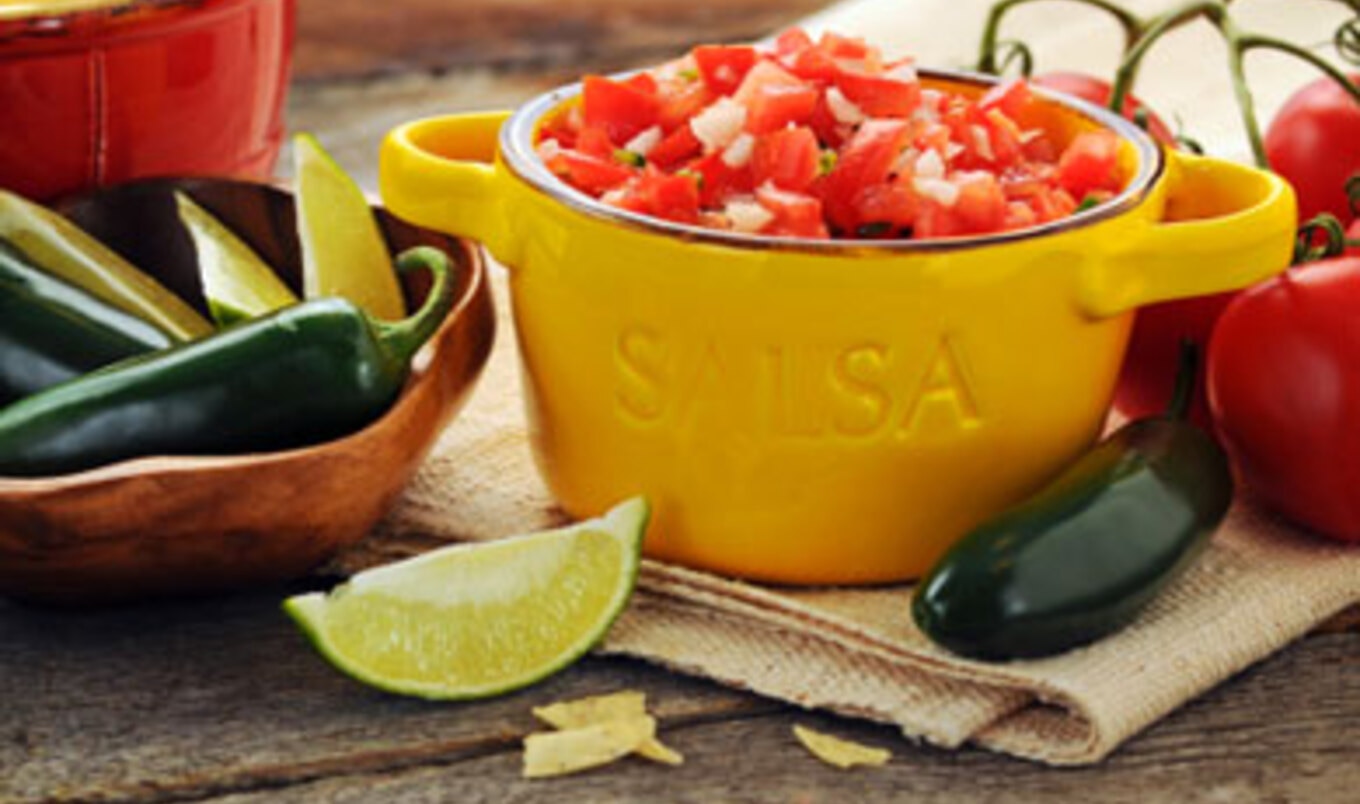 With touches of garlic, hot sauce, and pepper, the mercury will rise with every fiery bite of this grilled-up salsa.
April 29, 2012
When flame meets some of our favorite vegetables, such as tomatoes, onions, bell peppers, and jalapeños, the unique flavor only a grill can impart transforms everyday salsa into a spectacular party starter.
Makes 3 cups
What you need:
3 red tomatoes, quartered
3 small to medium onions, quartered
1 green bell pepper, halved
1 red or yellow bell pepper, halved
2 jalapeños, de-seeded and halved
1 to 2 cloves whole garlic, peeled
Olive oil for brushing
Salt, to taste
2 tablespoons chopped fresh cilantro
2 tablespoons chopped fresh chives
1/2 teaspoon sugar
Hot pepper sauce, to taste
Freshly ground black pepper, to taste
Olive oil, for garnish
What you do:
Heat the grill to medium. Lightly brush tomatoes, onions, bell peppers, jalapeños, and garlic with olive oil and salt. Using a grill screen or the naked grate, create a single layer of vegetables and grill for 8 to 10 minutes, lid closed, turning often for even cooking. Make sure vegetables do not burn, and remove any vegetables that appear to be fully cooked before the others.
Remove vegetables from grill. Roughly chop tomatoes and dice onions, bell peppers, jalapeños, and garlic.
In a large bowl, fold grilled vegetables, cilantro, chives, and sugar together. Season with hot pepper sauce, salt, and pepper, and garnish with olive oil. Cover with plastic wrap and refrigerate until ready to serve.