News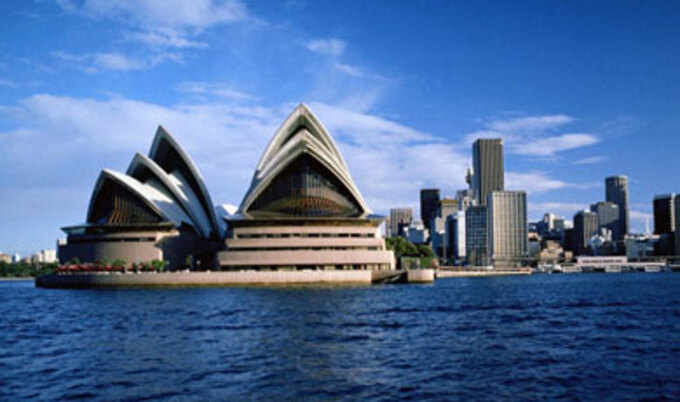 3 Hot Button Animal-Welfare Issues in Australia
The past year has been an active period for animal-welfare advocates across the Commonwealth, with critical issues being addressed by the media and government.
June 25, 2012
---
In the past year, Australia has become an epicenter of animal-welfare activity, with the work of organizations such as Animals Australia dominating the headlines. The country's growing consciousness about animal-cruelty issues has led to significant policy shifts at both the state and federal levels—not to mention an increasing cultural acceptance of the vegan lifestyle. As welfare organizations amp up efforts, widespread changes are imminent across the Commonwealth. Here are three important issues making headway in Australia's agricultural sector.
Cattle Exports
A year ago, Australians were stunned when the country's premier news program, Four Corners, aired a video depicting the horrific treatment of Australian cattle in Indonesia, a primary market for the country's live-cattle trade. The footage, which showed cows being beaten, mutilated, and abused prior to slaughter, was captured by an undercover investigator from nonprofit Animals Australia, an organization that became instrumental in shaping welfare advancements in the months to follow. Response to the exposé was overwhelming—an estimated 60,000 media stories circulated in its aftermath, giving Animals Australia and other welfare organizations a powerful platform from which to spread their message.
Facing mounting public pressure, the Australian government swiftly took action, ordering a month-long suspension of live cattle exports to Indonesia approximately a week after the Four Corners special aired. Not only did the suspension completely derail the livestock-export trade—the effect of which is still being felt a year later—but it gave government officials the opportunity to overhaul welfare regulations for the live-cattle export industry, and implement new, more humane slaughterhouse standards.
However, this victory was short lived: in February 2012, new footage surfaced of cattle being severely mistreated in Indonesia, amounting to what the Royal Society for the Prevention of Cruelty to Animals identified as 46 potential breaches of the new regulations. Though the treatment of cows in Indonesian slaughterhouses has undoubtedly improved since the media frenzy erupted, a flawed self-regulating welfare system, coupled with Indonesian workers' confusion about the necessity of new guidelines, has forced Animals Australia to keep a close watch on the industry, urging the federal government to end live-cattle export for good.
Slaughterhouse and Farm Conditions
While Australian citizens were incensed at the treatment of the country's cattle oversees, the spotlight quickly shifted to domestic concerns when new footage emerged—this time depicting disturbing instances of animal cruelty on a slaughterhouse in the Australian state of New South Wales. The video, which was broadcast on top news program Lateline in September, revealed more than 100 violations of Australia's animal-cruelty laws as outlined in the Prevention of Cruelty to Animals Act of 1979.
In an effort to curb the mistreatment of farm animals, government authorities in New South Wales announced in May that all slaughterhouses would be required to hire specially trained officers to ensure that stringent welfare standards were being met. But animal advocates remain concerned that this requirement won't be enough to manage worker conduct, especially considering the fact that welfare officers are chosen by the facilities themselves. Instead of enforcing what they see as an ineffective policy, activists have proposed installing closed-circuit surveillance cameras to keep constant watch of slaughterhouse operations.
New South Wales isn't the only Australian state modifying its policy regarding animal welfare. In late 2010, pork producers across the country vowed to voluntarily ban the use of gestation crates on pig farms by 2017. Five years shy of that goal, only an estimated third of Australian sows are living outside of the confining enclosures, reports the industry group Australian Pork Limited. Last month, the Australian island state Tasmania announced that it would begin fast-tracking its phase-out of the cruel housing systems, with gestation crates scheduled to be eliminated by mid-2013. Tasmania also made an unprecedented commitment to completely phasing-out the use of hen battery cages—a move applauded by Animals Australia and other welfare advocates.
National Food Policy
In the realm of dietary policy, nonprofits Vegan Society of New South Wales and Vegan Australia have turned to lobbying the Australian government to be more inclusive of veg individuals' dietary needs. In March, the groups banded together to submit new veg-friendly national nutritional guidelines. Calling the current Australian guidelines "discriminatory," the groups proposed revisions such as renaming the meat-centric fourth food group under the catch-all term "protein," and reevaluating the guidelines' emphasis on dairy for proper nutrition.
The proposal was a follow-up to the organizations' 2011 campaign to respond to the country's National Food Plan Issues Report—an outline of the government's vision surrounding all food- and agriculture-related policies—to include strategies that would enable the country to forgo its reliance on the exploitation of animals in favor of a more plant-based food system. The groups identified increasing access to fresh produce, bolstering the production of sustainable crops, and improving the health of Australians with a vegan diet as key elements of its strategy.
Though these proposed policies have yet to be adopted by the federal government, there is some indication that plant-based diets are becoming increasingly accepted among mainstream Australians. Earlier this month, respected national periodical The Medical Journal of Australia published a pro-veg scientific article entitled "A plant-based diet—good for us and for the planet." Asserting that the current Western diet of meat and dairy is not only unhealthy but also environmentally unsustainable, the report debunked the notion that a plant-based diet is nutritionally inadequate.
Australia is currently on the cutting edge of national and statewide policy on animal-welfare, and has begun to identify the issue as a top priority. But as there are many further goals to reach, welfare organizations will undoubtedly continue to put pressure on the government—and the public—to support policies in defense of animals, paving the way for widespread change.
Please support independent vegan media and get the very best in news, recipes, travel, beauty, products, and more.
Subscribe now to the world's #1 plant-based magazine!
Subscribe