News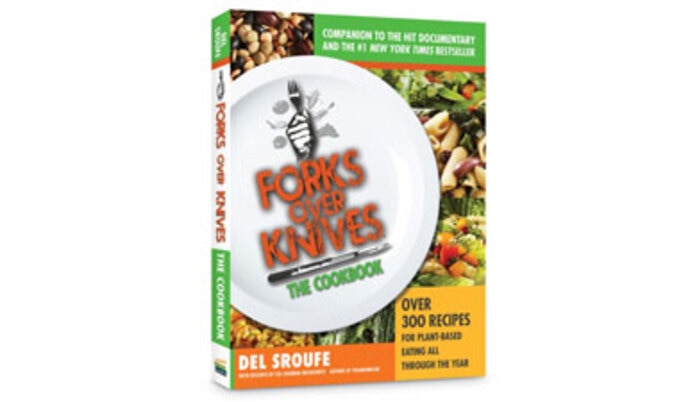 Forks Over Knives Cookbook Ranking High on Amazon
With just more than two weeks before its release date, the new Forks Over Knives cookbook is already featured on Amazon's bestseller lists.
July 30, 2012
---
Building on the success of the Forks Over Knives documentary and its companion book Forks Over Knives: The Plant-Based Way to Health, is the upcoming Forks Over Knives – The Cookbook: Over 300 Recipes for Plant-Based Eating All Through the Year. The extensive volume, which is authored by Chef Del Sroufe and his collaborators Julieanna Hever, Judy Micklewright, Isa Chandra Moskowitz, and Darshana Thacker, is already ranking among Amazon's top 100 books rougly two weeks prior to its release on August 14. In addition, the tome is #1 amongst vegetable and vegetarian cookbooks, and #3 in both nutrition and diet book categories.
Let's get FABULOUS! Order your copy of the hot-off-the-press VegNews Guide to Being a Fabulous Vegan - filled with everything you need to know to live a super-fabulous vegan life (including our all-time favorite recipes)!
Order Now