Travel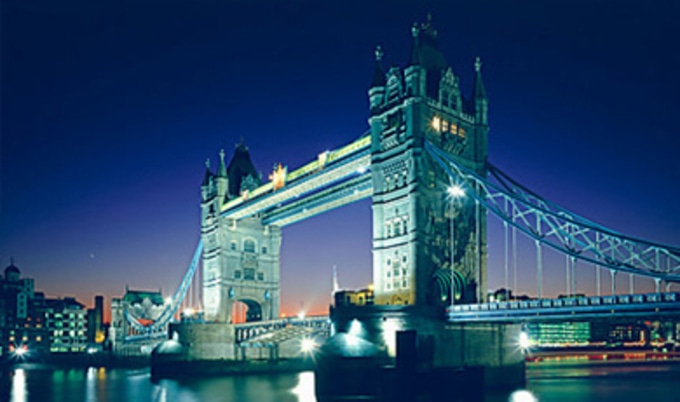 The 10 Best Eateries For Vegan Dining in London
Hello, Summer Olympics! A visit to this English city will be doubly exciting with a taste of its abundant plant-based eats.
---
The stereotype of traditional English fare may not make you think of wholesome lasagna, fish-free sushi, or fresh-fruit curry, but these are just a few of the vegan offerings that this top-tier city has to offer. With the Summer Olympics commencing there this week, we decided to name the most mouthwatering eateries within its limits. You can't go wrong at these 10 diverse, delicious restaurants, all of which have earned the ultimate seal of approval from local vegans. Now, who will win the gold medal?
1. Saf Kensington
Saf tops the list of many London vegans for its selection of gourmet raw and cooked vegan cuisine, including wraps, salads, sandwiches, and curries. One of its most mouthwatering offerings is the house burger, which features a patty made from fresh seasonal veggies and topped with grilled onions, pickles, lettuce, tomato, a house-made tomato-fig jam, and tarragon aioli. Bonus: the bun is gluten-free, so those with allergies need not worry. Other top picks include the Pad Thai and the White Chocolate and Jasmine Tart.
2. Loving Hut
Located in trendy Camden Town, the international vegan chain goes British with offerings such as meatless fish and chips and baked beans. On a budget? The all-you-can-eat buffet of noodles, curries, and vegetables costs less than £6, and everything is 100-percent plant-based. Fight the notorious London fog with a steaming bowl of tom yam soup or a cup of organic tea.
3. Mildreds
Mildreds Vegetarian Restaurant is a popular haunt for London-based vegans and vegetarians with its savvy décor and fresh, beautifully presented dishes. The menu is totally meat-free, with vegan and gluten-free options clearly labeled. Top picks include the Mixed-Mushroom, Porcini, and Ale Pie, served with fries and traditional "mushy peas," or the lighter Organic Energizing Detox Salad, loaded with carrots, fennel, sprouts, cilantro, and an apple-lime-ginger dressing.
4. 42 Raw
Rearing for raw? 42 Raw has you covered, with its veggie-centric menu of juices, smoothies, sweets, and entrées. Share the tapas plate, with lasagna, avocado sandwiches, and Thai noodles, or nourish yourself with the Mango and Pumpkin-Seed Salad with squash, avocado, and mango-chili dressing. Looking for breakfast? Stop in for a green juice and a bowl of muesli with almond milk, banana, apple, and strawberries.
5. Amico Bio
While "When in Rome…" may be the expression, there's certainly nothing wrong with enjoying some organic vegetarian Italian cuisine whilst in London. Amico Bio has you covered with an extensive (and very mouthwatering) menu of meat-free appetizers, traditional antipasti, house-made pastas (naturally), and dolci. More than half of the menu is vegan, so options are myriad, but try the Pan-Fried Polenta with Chickpeas and Tomato, the Paccheri Pasta with Pumpkin and Sage Sauce, or the Chargrilled Tempeh with Turnip Tops. Wash it all down with a silky organic red wine.
6. Tibits
For a quick but satisfying vegan meal (there is a lot of sightseeing to do!), try Tibits, which offers dining at the bar, tables, or "take-away." Feast on spicy Thai Tofu Salad with organic tofu and melon, Mango Banana Curry with cilantro and soy-cream sauce, and Indonesian Sweet Corn Pudding in a fun and funky atmosphere. You may even spot a familiar face—singer Leona Lewis, actress Rosario Dawson, and Olympic silver medalist Roger Black have all been seen dining there.
7. Itadaki Zen
Though some would be surprised to find vegan sushi in Europe, Itadaki Zen offers a full menu of clean, plant-based Japanese cuisine. Rolls are stuffed with fresh organic vegetables, sea plants, and herbs, and even the rice is fortified with brown rice powder and wild sesame for an extra nutritional boost. There are also ample noodle and tempura dishes; our recommendation is the Miso-Ni-Komi Udon, with shiitake mushrooms, fried tofu, onions, Chinese cabbage, and carrots swimming with thick wheat noodles in a creamy miso broth.
8. Vitao
No vegan guide to London would be complete without mention of Vitao, a gourmet plant-based eatery with an emphasis on raw, healthful foods. It offers reasonable fixed-priced menus for hot or raw meals, plus à la carte options that include Buckwheat Pizza with seed-based cheese, Raw Lasagna Terrine, and zucchini noodles with miso dressing.
9. Sagar
London is known for having an amazing range of Indian food, which is typically veg-friendly by nature. South Indian vegetarian restaurant Sagar has expertly spiced vegan curries, hefty dosas, and even lentil pizzas that are topped with fresh coconut, potato, chilies, and other traditional ingredients of the region. Try the Masala Dosa, a crispy rice and lentil wrapper stuffed with potato, onions, and carrot and flanked with sambar and coconut chutney for flavor heaven.

10. The Gate
Rounding out our list is The Gate, a staple of London's vegetarian scene since 1989. Brother-owners Adrian and Michael Daniel founded the restaurant to share the Indo-Iraqi Jewish food that they grew up enjoying, embellished with the influence of French and Italian cultures. Now, their cuisine is sophisticated but familiar, with vegan and vegan-optional dishes such as Sweet Potato and Pomegranate Salad with baby kale, spring onion, and mint; Wild Mushroom Risotto Cake; and Summer Pudding of brioche and fruit compote.
Please support independent vegan media and get the very best in news, recipes, travel, beauty, products, and more.
Subscribe now to the world's #1 plant-based magazine!
Subscribe
Give a Gift