Food + Recipes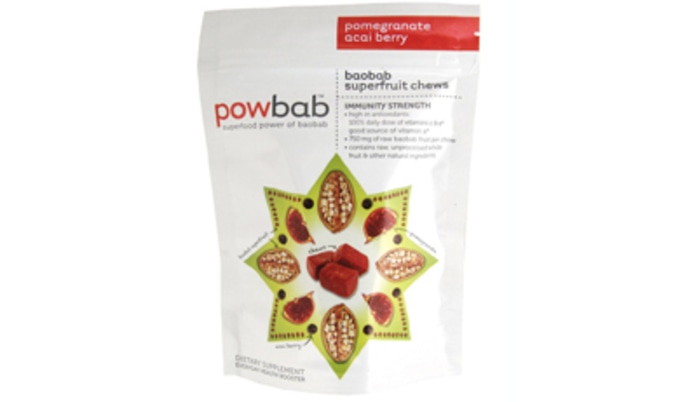 Vegan Superfruit Chews
Satisfy your sweet tooth and boost your immunity with these berry wonderful fruit chews.
---
At least once a day, the craving strikes—suddenly, we can't go on without a morsel (at the very least) of something candy-like. Unfortunately, we've caught wind that truffles, caramels, and cookies apparently aren't the most nutritious snacks in the drawer, and yet our hankering persists. Lucky us, we just got our hands on Powbab's Baobab Fruit Chews, antioxidant-packed bites that also offer impressive doses of vitamins A, C, and E. Plus, they're sweetened with rice syrup, cane syrup, and stevia instead of the dreaded high-fructose corn syrup, so you're getting the maximum superfruit bang for your caloric buck. Oh, and did we mention that they taste like a hybrid of Starbursts, Mambas, and Fruit Roll-Ups? Ah, sweet relief.
Want more of today's best plant-based news, recipes, and lifestyle?
Get our award-winning magazine!
Subscribe