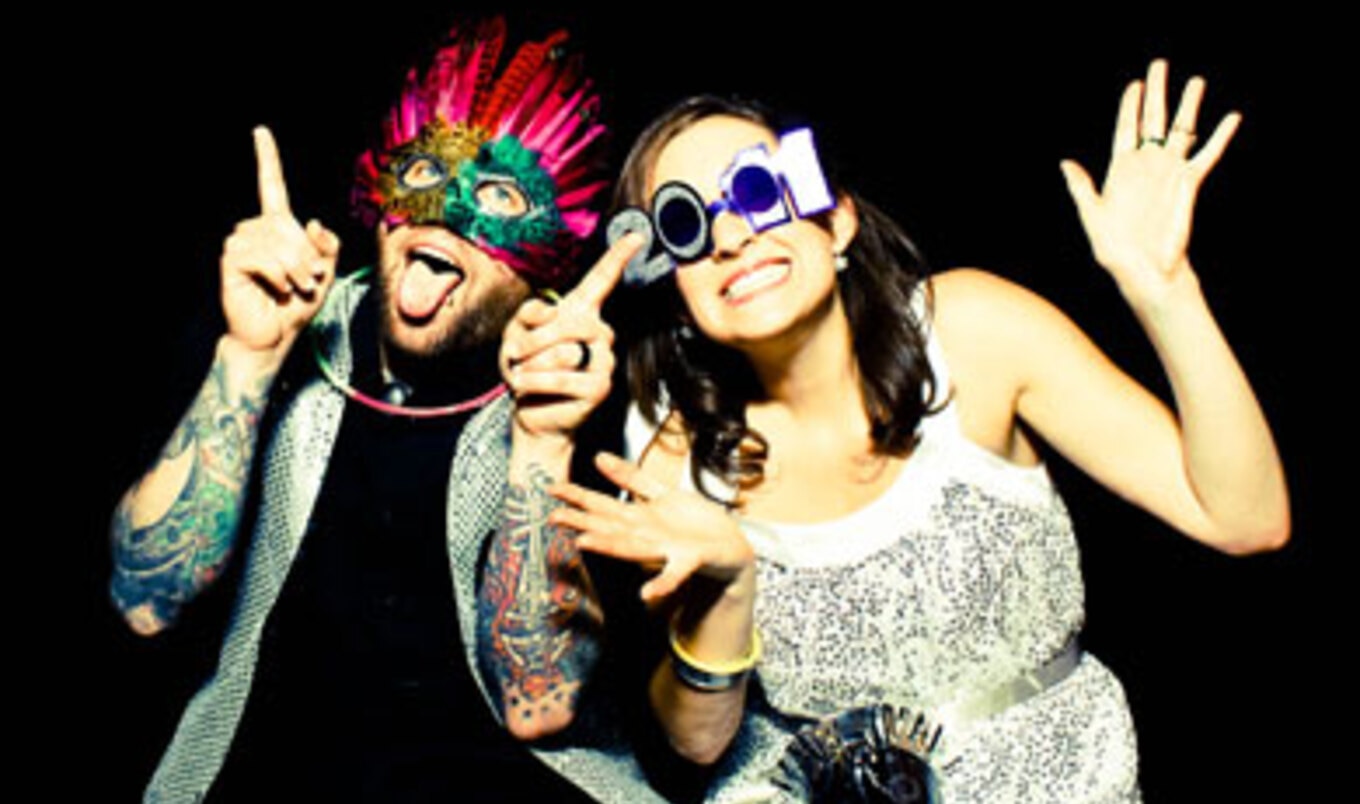 Meet Alicia and Nik, one of 2012's eight fabulous wedding couples.
July 4, 2012
---
Alicia Guzman & Nik Sadler
San Diego, CA
Guests: 75
Location: The Prado at Balboa Park
Cost: $20,000
Their story: Ever had a high school crush on your friend's sibling? Alicia did. It wasn't until four years after high school, however, that she actually met Nik, the real-life face from those "pictures of that cute older brother." And it didn't take much else for this serendipitous meeting to become more: For Nik, "something clicked" the moment they met. After a first date of drinking beer and watching Fourth of July fireworks on Alicia's rooftop, the connection continued.
The Menu
Appetizers
Spanish-style sushi with saffron rice and soy chorizo
Mini pineapple tamales
Falafel croquettes
Entrées
Kuri squash and coconut soup with almond dumplings
Watercress salad with apples and beets tossed in a fire-roasted poblano vinaigrette
Chile-stuffed celery root ravioli with grilled pineapple vinaigrette and avocado foam
Desserts
Piña colada-flavored lemon cake with coconut-pineapple filling and coconut buttercream frosting
For a complete list of caterers, dressmakers, and photographers from each of this year's wedding couples, visit our 2012 Guide to Vegan Weddings. Want more vegan weddings? Purchase our special wedding issue featuring Alicia and Nik's vegan wedding! Check out all of our 2012 vegan wedding couples here, 2019 couples here, 2018 couples here, 2017 couples here, our 2016 couples here, and our 2014 couples here!