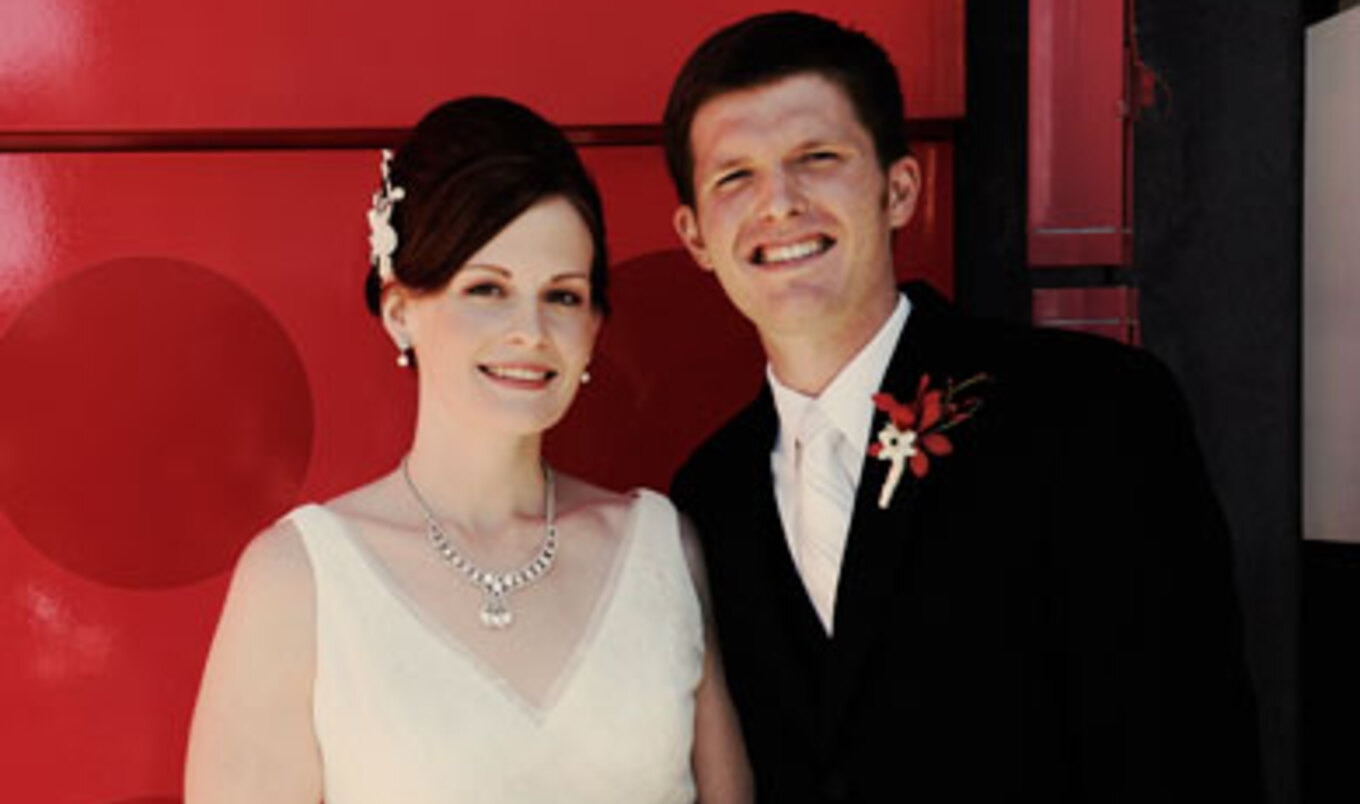 Meet Sarah and Steve, one of 2012's eight fabulous wedding couples.
July 4, 2012
---
Sarah Stride & Steve Schwass
Las Vegas, NV
Guests: 75
Location: Planet Hollywood Resort and Casino and Desert Shores Clubhouse
Cost: $15,000
Their story: In a crowd of more than 300, can you pick out a face? Steve did in his anthropology lecture course at Illinois State in the fall of 2003, and the face was Sarah's. He saw her again behind the counter at his dorm's food court and mustered up the courage to ask her about the class. A semester later, Steve asked Sarah on a date—to The Coffeehouse, a vegetarian café on campus. The rest, as they say, is another often-popular lecture course—history.
The Menu
Appetizers
Mini-Italian sausage kebobs
Bruschetta
Baked phyllo cups with faux-feta cheese and caramelized onions
Entrées
Mixed-greens salad tossed in a cilantro vinaigrette
Garlic bread
Pan-seared mock crab cakes with lemon-horseradish aioli
Spinach lasagna
Grilled asparagus
Glazed baby carrots
Roasted potatoes
Dessert
Red velvet cake with lemon filling and vanilla buttercream frosting
For a complete list of caterers, dressmakers, and photographers from each of this year's wedding couples, visit our 2012 Guide to Vegan Weddings. Want more vegan weddings? Purchase our special wedding issue featuring Sarah and Steve's vegan wedding! Check out all of our 2012 vegan wedding couples here, 2019 couples here, 2018 couples here, 2017 couples here, our 2016 couples here, and our 2014 couples here!