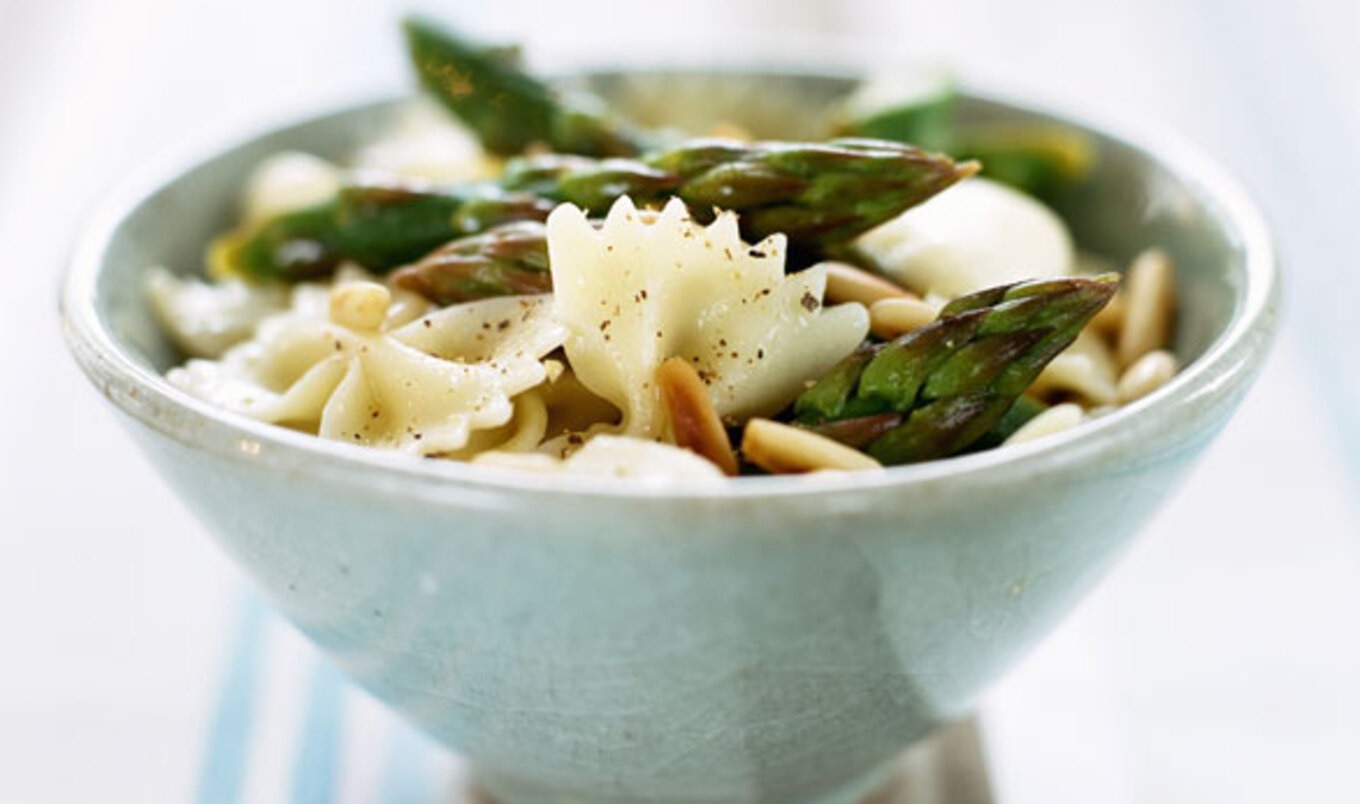 A short ingredients list and lightning-quick prep make this delicious pasta dish a must.
August 12, 2012
---
On evenings when you need something with just a little bit of green, this pasta dish fits the bill. Hearty and flavorful, it's perfect for nights when you're hungry but short on time and groceries. Of course, broccoli or cauliflower can be substituted for the asparagus to better suit your personal taste.
Serves 4
What You Need:
4 quarts water
8 ounces farfalle (bowtie) pasta
1 bunch asparagus, sliced into 1/4-inch pieces
2 tablespoons olive oil
1 tablespoon non-hydrogenated margarine
1 tablespoon garlic, minced
1/4 teaspoon nutmeg
1/2 cup pine nuts, toasted
1/2 teaspoon salt
1/4 teaspoon black pepper, freshly ground
What You Do:
In a large pot, bring water to a boil. Add farfalle and cook until just underdone, about 5 minutes. Place a steamer basket over boiling farfalle, and steam asparagus for 2 minutes. Remove steamer basket and run asparagus under cold water to stop cooking. Drain farfalle and set aside.
In a large saucepan, heat oil and non-hydrogenated margarine over medium heat. Add garlic and nutmeg, and cook until garlic is fragrant, about two minutes. Add farfalle, asparagus, and pine nuts and stir. Add salt and pepper, tossing to combine. Remove from heat and serve.