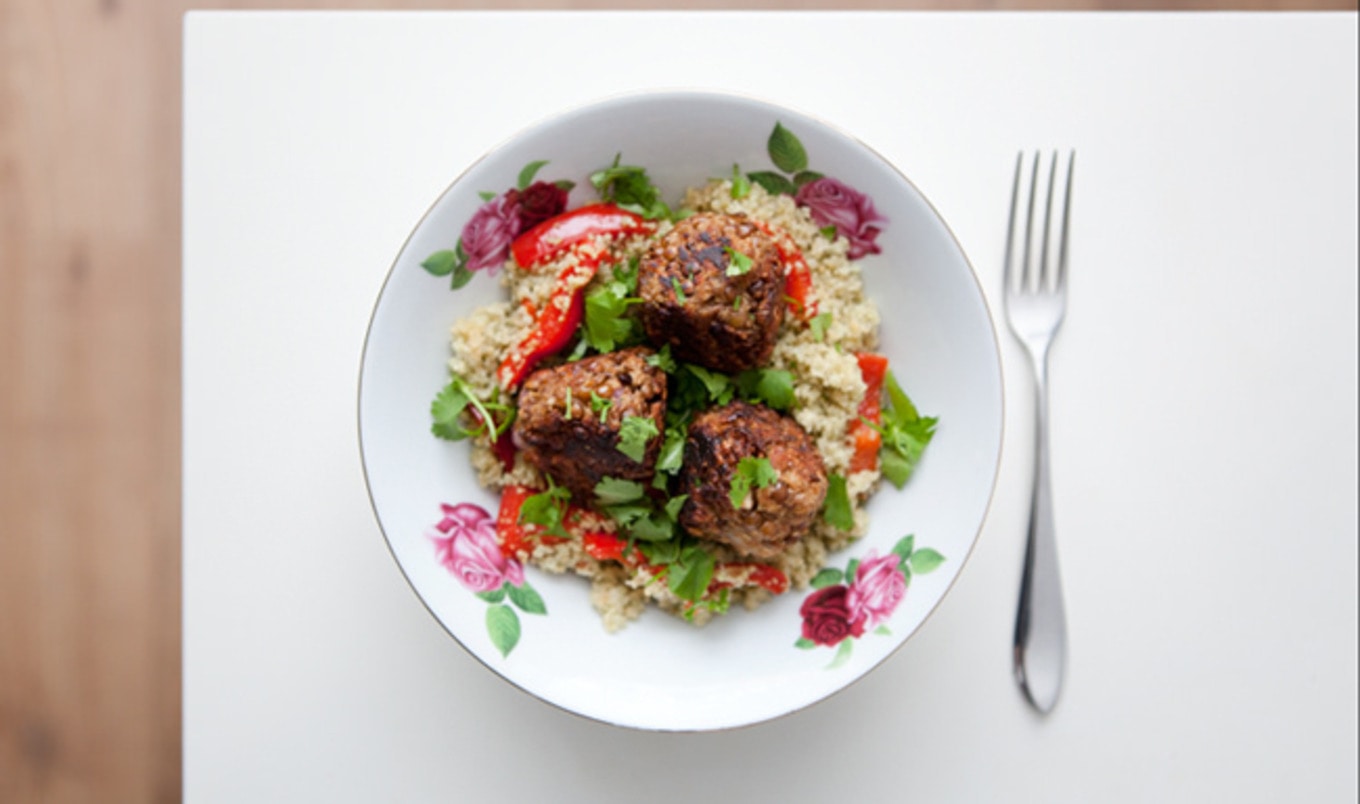 You'll be amazed at how much this savory grain-and-nut combination satisfies in a dish or on its own.
August 26, 2012
A submarine sandwich or your favorite pasta sauce will relish the addition of savory meatballs made with rice and walnuts.
Makes about 24 meatballs
What you need:
2 tablespoons olive oil
1 large onion, chopped
2 garlic cloves, finely chopped
1-1/2 cups lightly toasted walnuts
1-1/2 cups cooked brown rice or millet
2 teaspoons chopped fresh parsley
1 teaspoon dried basil
1/2 teaspoon dried oregano
1/4 teaspoon dried sage
1/4 teaspoon chipotle powder
1/2 teaspoon salt
2 tablespoons chickpea flour
What you do:
Preheat oven to 375 degrees. Prepare a parchment-lined cookie sheet.
In a large frying pan over medium heat, heat oil. Add onion and garlic and sauté until onions are golden, about 10 minutes. In a food processor, combine remaining ingredients and process until almost smooth. Add onion-garlic mixture and process until combined.
Using a small ice cream scoop or tablespoon, scoop out mounds of mixture, roll into balls, and place on cookie sheet. Bake for 30 to 35 minutes until tops are browned. Serve immediately or store in refrigerator for up to 4 days.