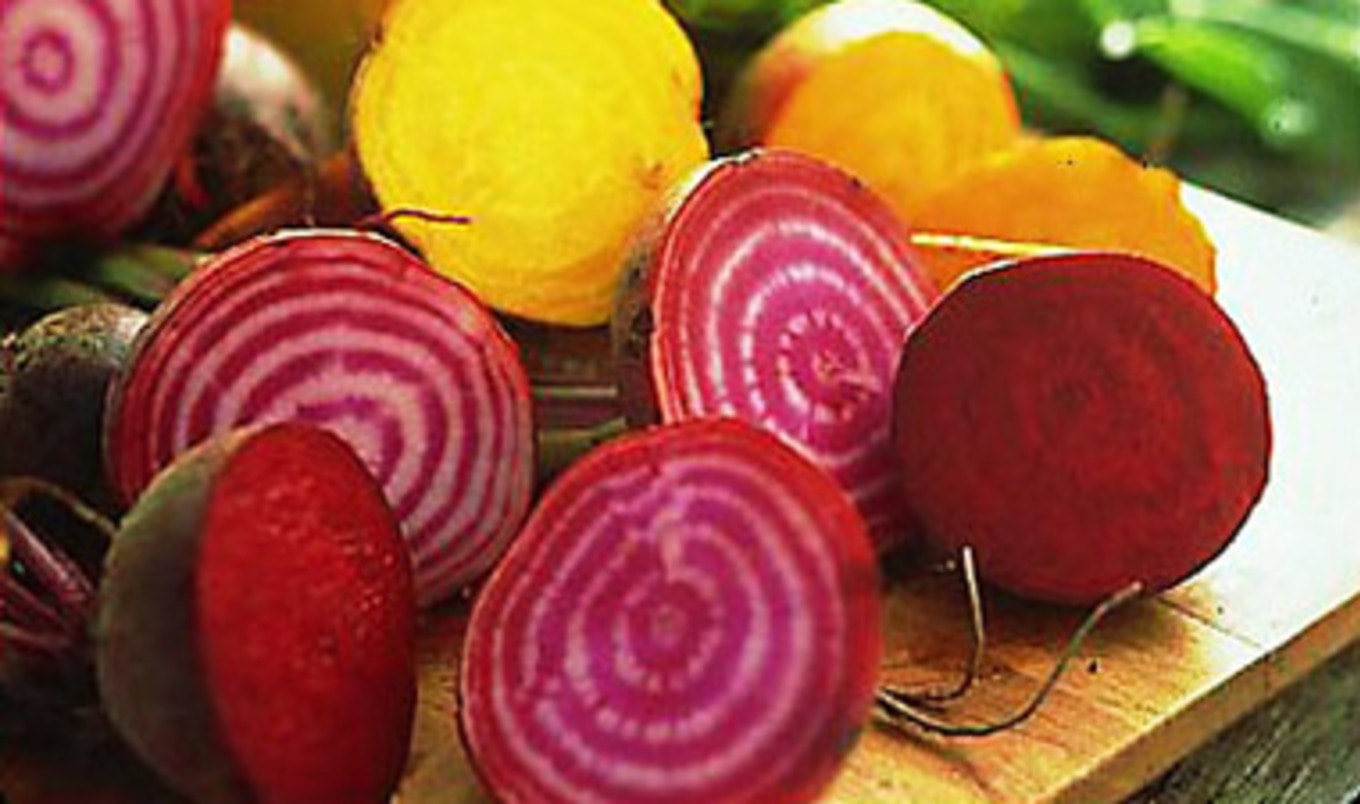 This beet-based pepperoni substitute will make vegan pizza and cheese plates sing with flavor.
August 26, 2012
Beets, vinegar, mustard, and spices combine to create a tasty alternative to pepperoni. Chop up and toss it into your next dish of vegan Pasta Carbonara. (Note: this recipe contains Bragg's; for a entirely soy-free version, use coconut aminos instead, or simply omit.)
Makes about 35 pepperoni slices
What you need:
1 tablespoon olive oil
2 tablespoons Bragg's Liquid Aminos
1/3 cup vegetable broth
1/4 teaspoon liquid smoke
1 teaspoon apple cider vinegar
1 tablespoon coconut sugar
1/2 teaspoon yellow mustard
1 teaspoon onion powder
1/4 teaspoon dried fennel
1/8 teaspoon dried sage
1/4 teaspoon chipotle powder
1/8 teaspoon cayenne
1/8 teaspoon salt
4 small beets, peeled and thinly sliced
What you do:
Preheat oven to 350 degrees and grease a 9-inch square glass pan.
In pan, combine all ingredients except for beets. Add beet slices and toss to coat. Spread into a thin layer.
Bake, uncovered, for about 20 minutes. Remove from oven and flip slices over, stirring them around slightly. Continue baking and stirring every 10 to 15 minutes until liquid is absorbed and slices begin to crisp and curl up at edges. Remove from oven and serve warm or store in refrigerator up to 4 days.