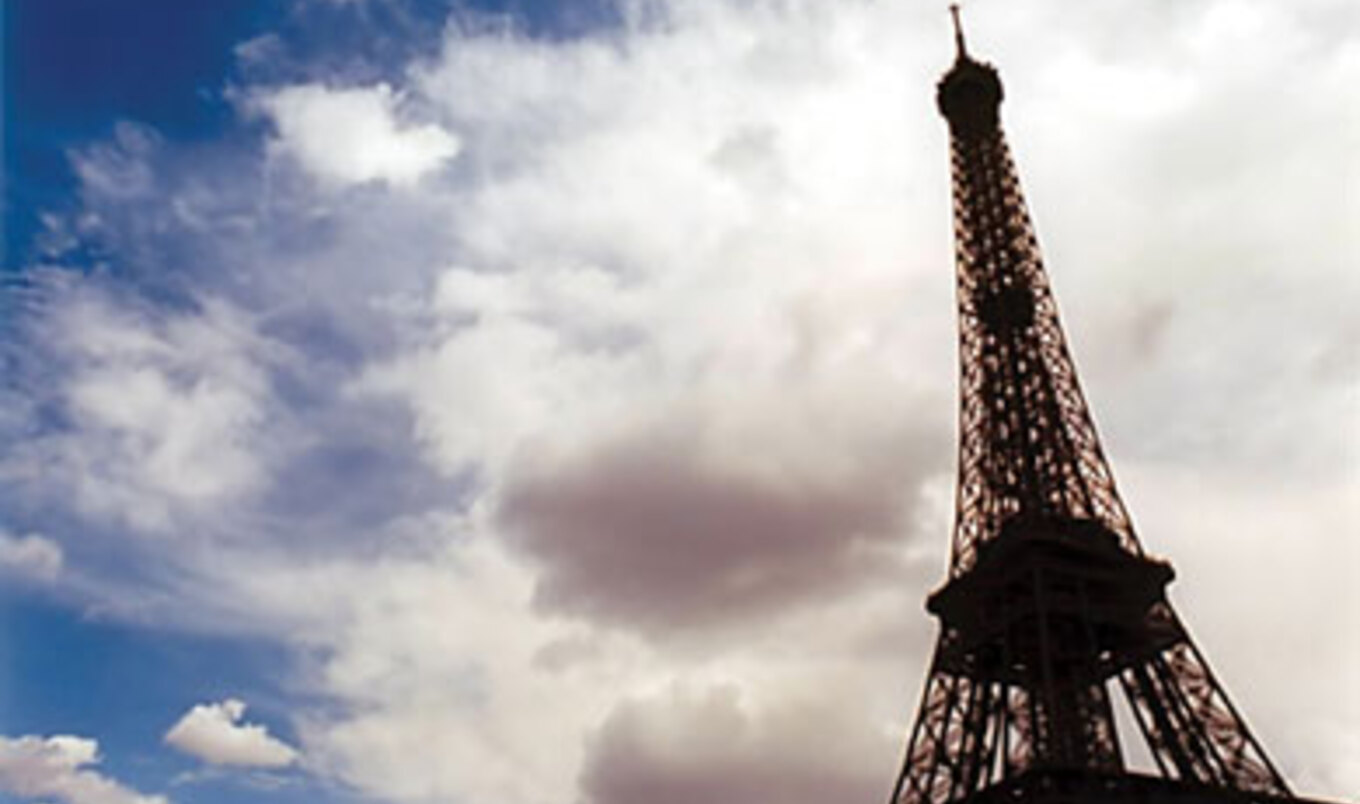 In the City of Light? Use this handy guide to plan a European vegan wine and cheese party.
September 24, 2012
---
In the September+October issue of VegNews, former Editorial Director Aurelia d'Andrea took readers on a magical, charming tour of Paris by arrondissement. Once you're finished eating vegan cupcakes and taking a peek at Mona, stop by some of Aurelia's favorite shops, pick up a bottle and a wedge, and relax in one of the city's many beautiful green spaces. (Psst … if you're not heading to France anytime soon, you can still enjoy vegan wine and cheese. Check out the VegNews Vegan Wine and Cheese guides to get started.)
In (Vegan) Vino, Veritas
Wine is one of many magical elixirs produced in France (cider and cognac are a couple more), and unless you're a committed teetotaler, it's worth getting acquainted with the country's superb sips, some of which you likely know, whether or not you're an oenophile: Bordeaux, Champagne, and Burgundy.
Government subsidies translate into wines that are extremely affordable—think $5 a bottle for something utterly French and uniformly tasty. Most French wines are clarified using egg albumen (cow's blood, fish bladder, and clay are other methods used around the globe), but if you stick to organic or "natural" wines, chances are that they weren't exposed to this extra processing step. One telltale sign is a bit of residue at the bottom of your glass.
In the 17e, not far from the Porte de St. Ouen flea market, a small and welcoming caviste's shop dedicated exclusively to organic wines offers friendly service, a nice vegan selection, and even one-day vegan wine-tasting courses. Step into La Meilleur Vins Bio and let Théodore, the handsome young man behind the counter, share his knowledge with you before helping you select the perfect bottle to go with your afternoon picnic in the bois.
Faux Fromage
You'll often smell it before you see it: The ubiquitous Parisian cheese shop. There seems to be one of these stinky storefronts on every corner in this city, and it's definitely not the place to go searching for that perfect wheel of faux fromage. Instead, head to Un Monde Vegan. Tucked away on a narrow side street on the fringes of the super-popular Marais district, this boutique offers the best selection of hard and soft vegan cheeses. Look for old favorites like Redwood's Cheezly and Bute Island Sheese, then acquaint yourself with the new darling of the dairy-free set: Vegusto. This Swiss-made delicacy comes in intriguing flavors (the one with "noix" is this writer's favorite), and tastes really rich in the way you might remember "real" cheese tasting. Buy two packages, because the first one definitely won't last long.
Destination Details
La Meilleur Vins Bio
183, rue Legendre
Metro: Guy Moquet
Un Monde Vegan
64, rue Notre Dame de Nazareth
Metro: Strasbourg St. Denis
Aurelia d'Andrea is the author of Moon Living Abroad in France and the forthcoming An American (Vegan) in Paris. Visit her blog at myveganparisianadventure.blogspot.com.